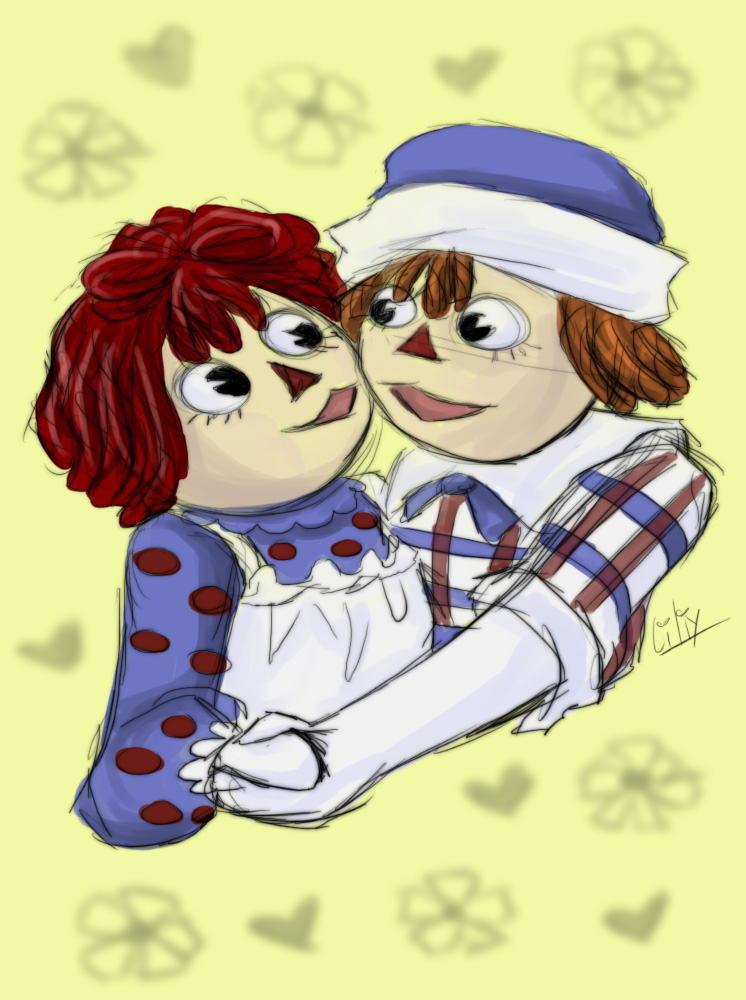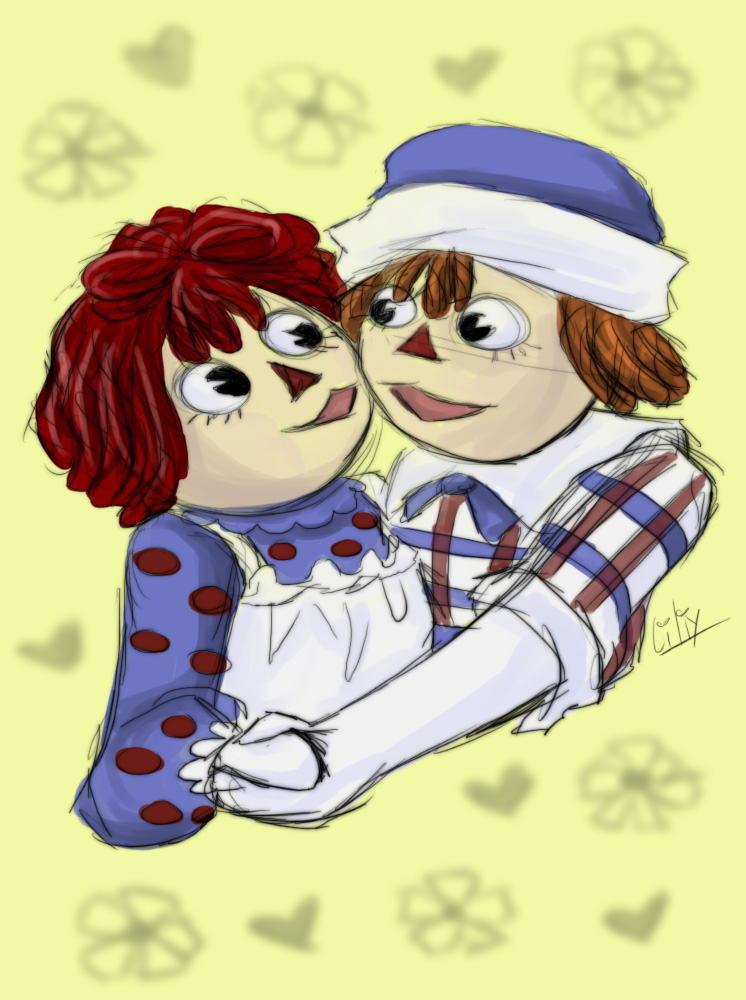 Watch
Raggedy Ann and Andy
--
When I was young, I was completely in love with the movie "Raggedy Ann and Andy: A Musical Adventure" I recently rediscovered it.
I also re-fell in love with the pairing of Ann x Andy (when I was little, I thought they were the cutest couple - ever). It was recently pointed out that they were brother and sister. I was cursing at first, but then I thought: They're dolls. Who cares?
Ann x Andy forever it is.
Anyway, this clip is what made me pair them- do watch it:
Candy Hearts and Paper Flowers
I love that song. I really, really do.