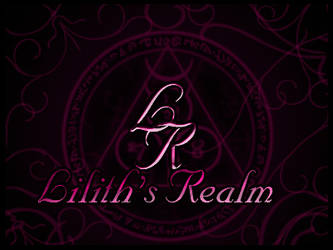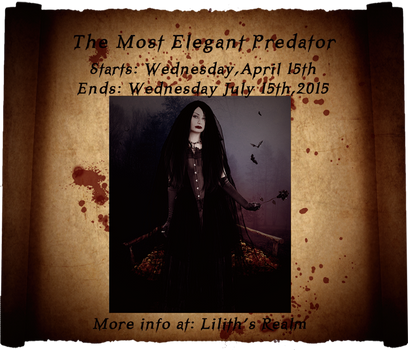 ** Prizes Update**
Contest has ended, thank you for participating, soon we'll have the winners,good luck!
Simply said: Follow the rules and you and your artwork will be accepted for participating at the contest but if we see works that don't follow the main rules, especially about stock, we then will decline any entry,no matter how perfect and beautiful is, rules must be followed!
For members and those artists who are friends of this home: Crediting the contest is a must for participating, only members can submit for the contest and we won't make requests for the contest's folder, the work must be submitted by the own artist.
=====================================================================

proudly announces its new contest: The most Elegant Predator 2015, starting on April 15th,2015 and ending on July 15th,2015, so there will be plenty time for participating at our contest.
Important:
As the name of the contest indicates, The Most Elegant Predator must depict not only elegance but also beauty and class, the work must depict a dashing, sexy, alluring and fierce predator.
*The contest will also include Lilith, as the Darkest Goddess.
Male vampires/male predators are NOT accepted as a main part of the work though they must be portrayed with Lilith, a female vampire or a female character (Sorceress, Witch, Angel,etc) that is being seduced or taken by the predator.
**There are basic rules:
*Contest's Folder open: -->>  
liliths-realm.deviantart.com/g…
This contest will only accept photomanipulation. *No literature accepted this time, sorry.
*Participants must be members from Lilith's Realm-members and staff can participate -
(If you join us for participating at the contest, please mention the word 'Contest' at the joining request, if you join us after April 15th, we strongly suggest that you provide us a link to the work you have created for the contest, if you don't have it yet,then just use the mentioned word,please)   **We won't accept new members if there aren't dark art works that match our home's categories/galleries, the same if you don't have your work done for the contest, we won't accept your membership request.
*High/good quality of artwork.
*Originality -Important point-
*No weapons accepted, vampires/predators and supernatural beings are powerful enough as for killing with the mind!
*DA stock is a must (proper credits)
Stock from DA is a must, the main issue is using the great stock that we have at home!, NO purchased stock allowed!,we want to be fair with all those DA members who can't afford purchasing stock.
Complete/full crediting of stock is a must.
Search engines sites like Google aren't stock, nor Wallpapers, much less FB.
*We are sorry, NO manga,NO anime, NO line art and NO Fan art, No fan fic, No fairies, No mermaids, No white angels.
*The work must be done exclusively for this contest,this means that NO work with a date previously submitted to the day the contest will be officially launched will be accepted, the submission must credit Lilith's Realm, if a work is submitted without our group's credit it won't be accepted.
**Exclusively done for this contest means: You can't submit the work to other contest or challenge until our contest ends and we mention the winners.
*1 submission per artist.
*Please NO watermarks/nor distracting signatures, works participating at this contest can't/ mustn't be posted at Facebook, nor social media, this in order to avoid favoritism or cheating at voting.
We are open for any prize donation, it can be from points, memberships, art features, art gifts or banners,etc, please post at this journal your prize or gift.
**Prizes:

will donate  3,000 to the 1st Place, 2,000 Second Place and 1,000 to 3rd place. There will also be 'Random' prizes of up to 500 points for 'Honorable mentions'

will donate 3 months premium membership for 1st place, 1 month membership for the 2nd and 3rd place, besides features at each one of my groups and at my own journal.

will donate stock prizes for all winners and honorable mentions.

will feature the winners.

 will donate 100 points for the 1st place, 70 points for the 2nd pace and 50 points for the 3rd place, a feature and work dedicated to all winners.

will do a special feature for the winners.

 will donate an exclusive stockpack for all winners and honorable mentions.

 will donate an exclusive stock and feature for all winners.

will donate  an exclusive stock picture,honorable mentions and features in 2 journals to all the winners.

donated 100 points for the winners (divided among three 3 winners.).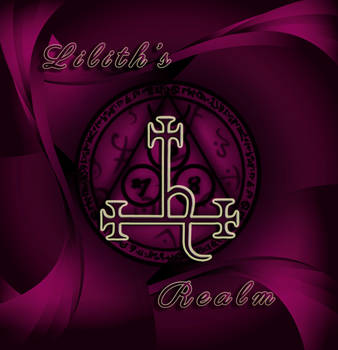 Chris ~

~ The Hand of Lilith In This World
Sandra Villanueva ~

~
Liliths-Realm
Guardian