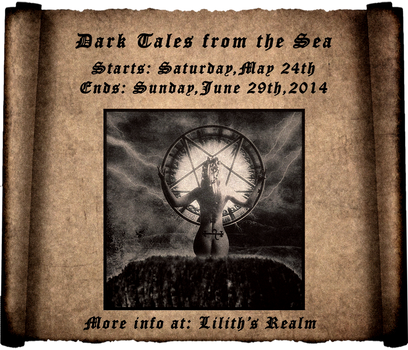 Challenge ends: Sunday 29th at 11pm!
**Very Important Update*
Challenge- from www.dictionary.com/ www.merriam-webster.com
*chal·lenge  [chal-inj]  
noun
1.a call or summons to engage in any contest, as of skill, strength, etc.
2.something that by its nature or character serves as a call to battle, contest, special effort, etc.: Space exploration offers a challenge to humankind.
3.a call to fight, as a battle, a duel, etc.
4.difficulty in a job or undertaking that is stimulating to one engaged in it.
Merriam-webster:
1:  to demand as due or deserved :  require <an event that challenges explanation>
2: a :  to confront or defy boldly :  dare
b :  to call out to duel or combat
c :  to invite into competition <he challenged his brother to a tennis match>
3: to arouse or stimulate especially by presenting with difficulties
-------------------

-----------------------

I am an English Teacher and I love to point out the meaning of words because sometimes it seems some people forget the meaning of them, as stated above, a challenge is something that is NOT easy, it is hard to achieve for the ones invited or summoned for participating at, so as it is in every challenge, there is nothing easy and here is about rules, stock and groups, you must be a member of the main hosting:
Liliths-Realm
if you are NOT our member, no matter how great,excellent and beautiful is your work, your work simply won't qualify for participating.
The rules at the challenge are clear, we won't break them, we won't break our heads trying to make everybody understand what we want and ask for!

is not a soft/kind group, much less me,we won't baby sit art!, we have rules, we follow rules and what we give back is the best attention for our artists and friends, we support and promote.
**Simply said: Follow the rules for the challenge and your art will be accepted!**

===========================================================
Lately,there has been a decrease of good-quality dark art, I have always said that Spring and Summer are bad times for dark art, it shouldn't be but there is nothing more than mermaids or typical fairytale works.
When I was doing my most recent work, suddenly the idea about a challenge came to my mind, while I wish this could be a contest, I really couldn't consider organizing a contest right now, for many issues, especially lack of money and time, besides there are so many people and contests at DA nowadays, asking for donations and points that adding a newer one,simply wouldn't be wise, if something we have never wanted at any of my groups is asking for donations for contests, we accept gifts but we won't go and ask: 'Donate for our contest please!' -that is a NO for us at
Liliths-Realm
-

Proudly will host, teaming up with



and

this challenge called: 'Dark Tales from the Sea', only staff and members of each groups can participate, if someone is not a member from any of these groups and wants participating, the artist will need joining with the explanation 'Dark Tales from the Sea' and with his/her work finished -*No WIPS please-
This is NOT the typical challenge where you will submit sea creatures, nor pirates,we want great imagination and original creations.

does not accept mermaids,nor male elements as the main character of the work,though this time we will ONLY accept dark mermaids (the scarier and darker the better!)
As said previously: This is NOT a contest, getting prizes or offering prizes is something I myself can't compromise right now and I can't make any other person to compromise either but we accept points, features and stock as donation (or any other kind of prizes, like art gifts,etc), since this is just a challenge, there won't be winners, though part of the awards or prizes that we offer is that the 7 best works will be part of the highlights of the week at
Liliths-Realm
, besides there will be a special feature at the groups teaming up with Lilith's (my own groups- read above please), I will also feature at my own journal and at my stock.
*This challenge started on Saturday,May 24th,2014 and ends on Sunday,June 29th,2014 and the rules are simple:
***You MUST be a member at

for participating!***
1.- Dark Tales from the Sea will accept dark-gothic, esoteric, mystical, dark-surreal, macabre, etc.
2.- The work must depict a the dark-power of a female deity,female vampire, goddess, witch, sorceress, ghost,etc
*Mermaids/Sirens accepted but they must be dark-scary enough, otherwise they won't be accepted.
** It's ok combining with the Goddess/Female Deity a male or a sea creature but the main 'character' is female.
3.-No Weapons accepted: every Goddess, Witch or Sorceress is powerful enough as for killing even with the mind, it is why they are Deities or Supernatural/powerful beings!
*Only the ones who are depicted as humans can be depicted with weapons,but the supernatural beings never will need weapons.
4.-Stock from DA is a must, the main issue is using the great stock that we have at home!, NO purchased stock allowed!,we want to be fair with all those DA members who can't afford purchasing stock.
Complete/full crediting of stock is a must.
*Search engines sites like Google aren't stock, nor Wallpapers, much less FB.
5.-We are sorry, NO manga,NO anime, NO line art and NO Fan art.
6.-Digital drawings/art=accepted but must be great quality.
7.-The work must be done specifically for this challenge,this means that NO work with a date previously submitted to the 24th will be accepted, your work must credit the challenge: 'Dark Tales from the Sea' at:




and

*Only 1 submission per artist.
**Folder for this challenge is open and ready for submissions but any NON dark art work, will be declined..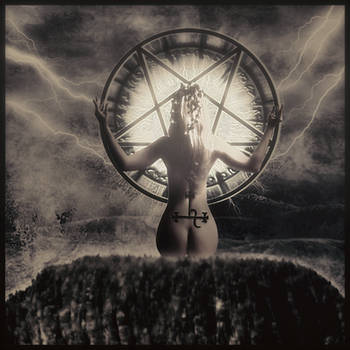 Our wonderful friends have decided donating these prizes, the list will be updated if there are more prizes, thank you to our donors!

Prizes:

A texture-stock-package for the winners

A stock pack for the winners

One Premade Background for all winners

A feature to all winners at her DA and her groups:

&

,also premium content of her DD for first place (instead of donating
a print or a commission, she will give an original copy of her DD)

A feature and a work dedication to the best selected artists

Will donate 500 points for the best work -the artist-, her exclusive pack of wings and a feature of the winners.

Will donate a premium wing stock to the winners

Has donated 50 points for the first place

Feature for the winners.

Features and a work dedication for the 7 best works.
Sandra Villanueva ~

~
Liliths-Realm
Guardian