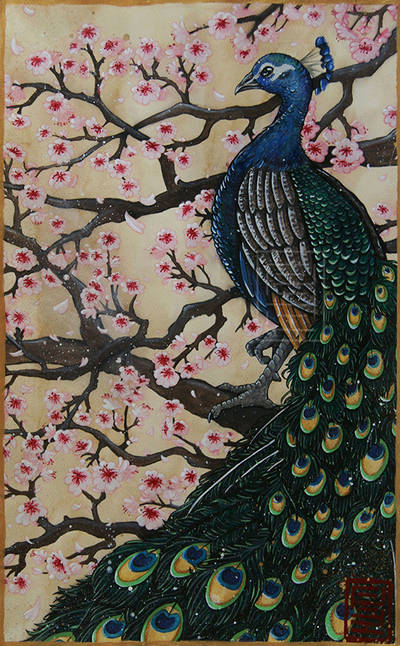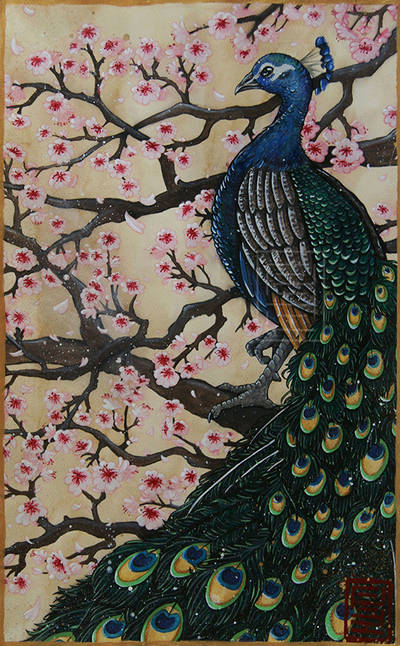 Watch
Hello there!
This is my little Peacock! I like that guy

If there are any questions feel free to ask and I'll try to answer.
This is a photograph of the real picture.
I used coffee for the background.

Beautiful amount of detail, that along with the shading makes him look that much more realistic.

Reply

This would be nice on a card.
Reply

Beautiful, I have a question, which support youused for this drawing ? (My english is bad too^^)
Reply