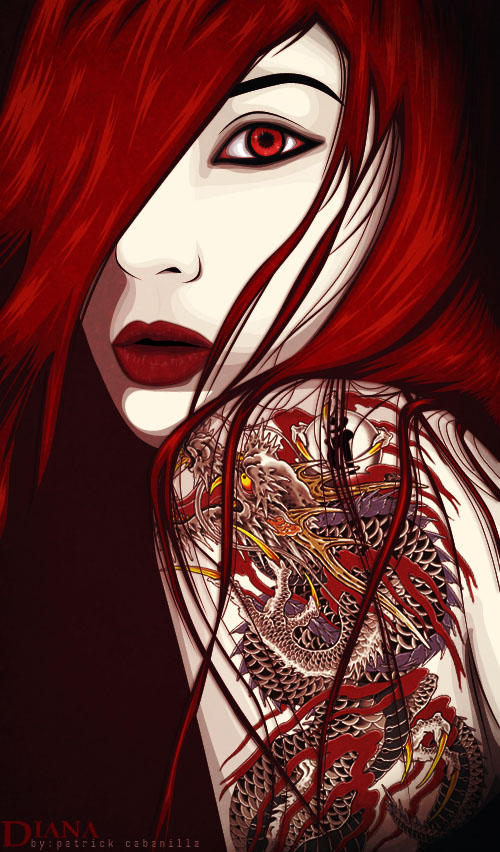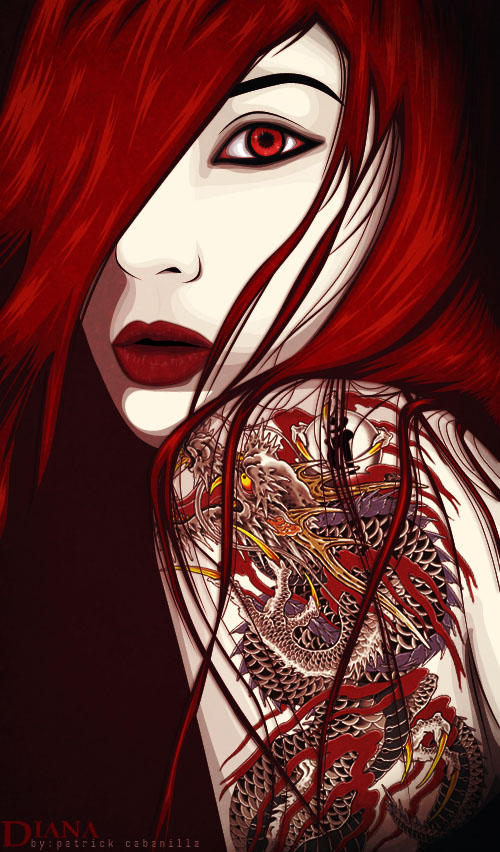 Watch


that eye
Reply

Reply

Oh wow

this is Stunning! When I first saw it I had to stop & just stare for a second. I was so drawn in by her gaze, it's masterful the way you've managed to give her such life & emotion. Her posture & facial expression are striking, they tell you a story of a vulnerable woman, strong, independent & yet for whatever reason at the moment of her creation in this piece she's delicate.
Beyond that I love the tattoo, I'm a bit obsessed with tattoos, and I think that there are a fair number of people who'd pay good money for the design on her arm.
Lastly, I'd just like to say that the red palette really works here, you picked all the right shades and didn't over saturate.
Perfect!

Reply

Thank you

, yes you're right, I try to symbolized a strong woman in that art and I'm glad you appreciate that

and also we both love tattoos but sad to say I don't have one on my body unlike yours, maybe soon..
tnx again dear..
Reply

That is awesome, I love the emphasis on reds
Reply

Reply

Really cool!

Reply

Reply