Got tagged by @
DrX-Raven to do an OC Journal entry about my character Sydney. I don't usually care for 'tagged' stuff, and I will not be tagging others but I thought it would be fun to share some facts about Sydney!



Rules:




- Post 8 facts about your character
- Tag 8 other characters.


- Post their names along with their creators' usernames/avatars.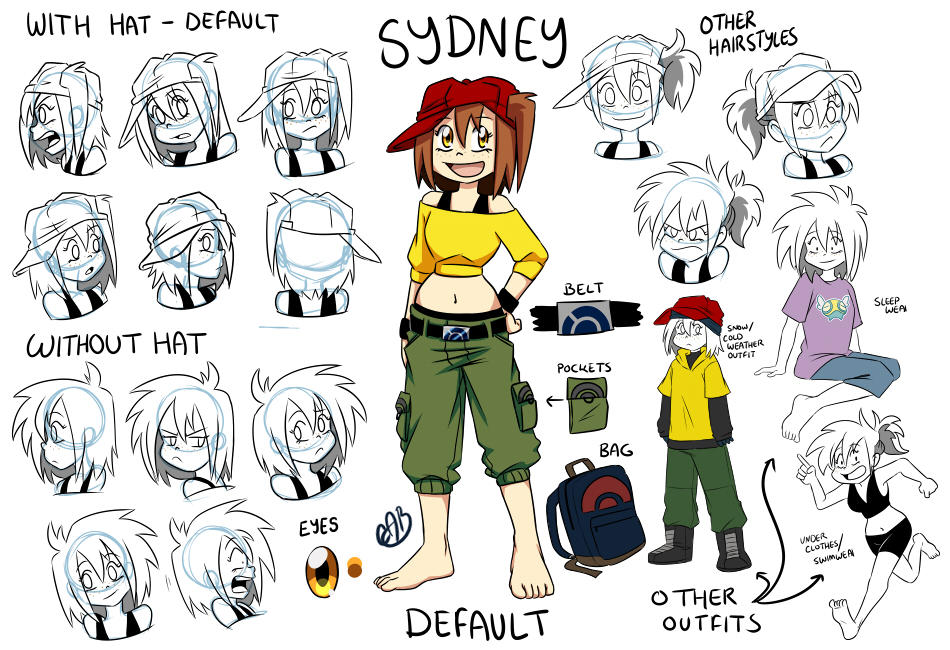 1. Sydney usually wore socks around the house and shoes regularly as a child because of how she was raised up by her parents. Shortly after moving in with her brother at age 10, she started to go barefoot more often. Her brother is more laid back than her parents and her barefeet was more of a sign of anarchy, did it just cause she realized she could. And then she just got used to it. Being barefoot is a preference but she does wear footwear when in extra cold/winter weather.

2. Sydney originally got her pokemon license at age 10 after moving in with her brother but didn't go on her own Pokemon adventure until after turning 14.

3. Sydney and her brother Lachlan live close by Professor Oak and own a large ranch where they run a daycare. Because of this they help with Professor Oak's research a lot including breeding starters for new trainers.

4. Sydney's favorite color is Yellow.

5. Her main pokemon, Watson the pikachu, was given as an egg by her brother for her 10th birthday. Watson was bred from Lachlan's two pikachus, Momo and Static, that he has owned since he was 10 during his first pokemon journey. Watson hatched within days and evolved into a pikachu shortly after before she turned 11. He was specially bred with the move Volt Tackle.

6. Sydney's red hat was originally her brothers. It is the same he wore on his own pokemon journey when he was 10.

7. Sydney can not stand the cold and hates snow.

8. Sydney also has a fear of anything bee-like. Beedrill is her least favorite pokemon.

Hope you guys enjoyed some facts about Sydney!
Interested in Sydney? Read her comic! www.sydneyspokemon.com