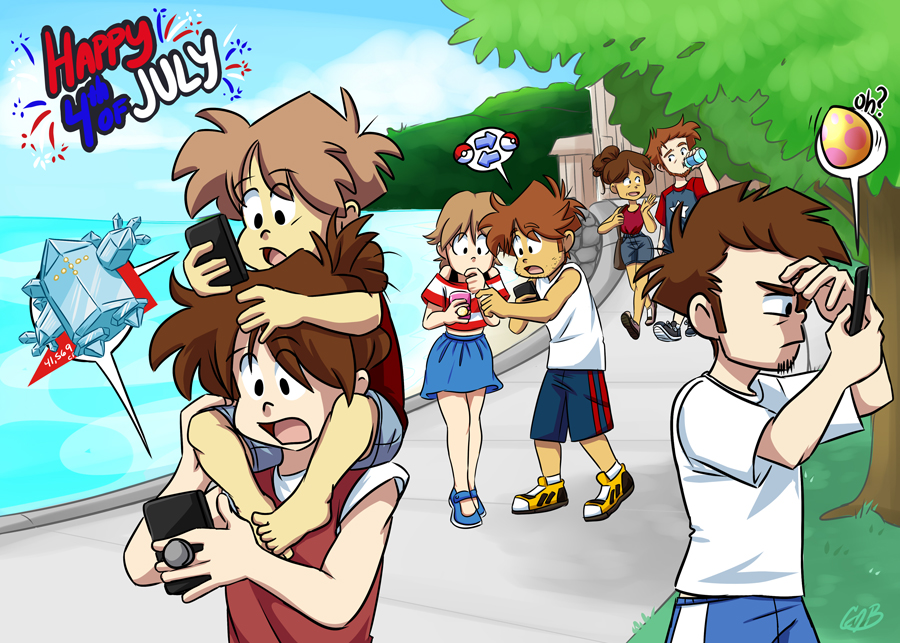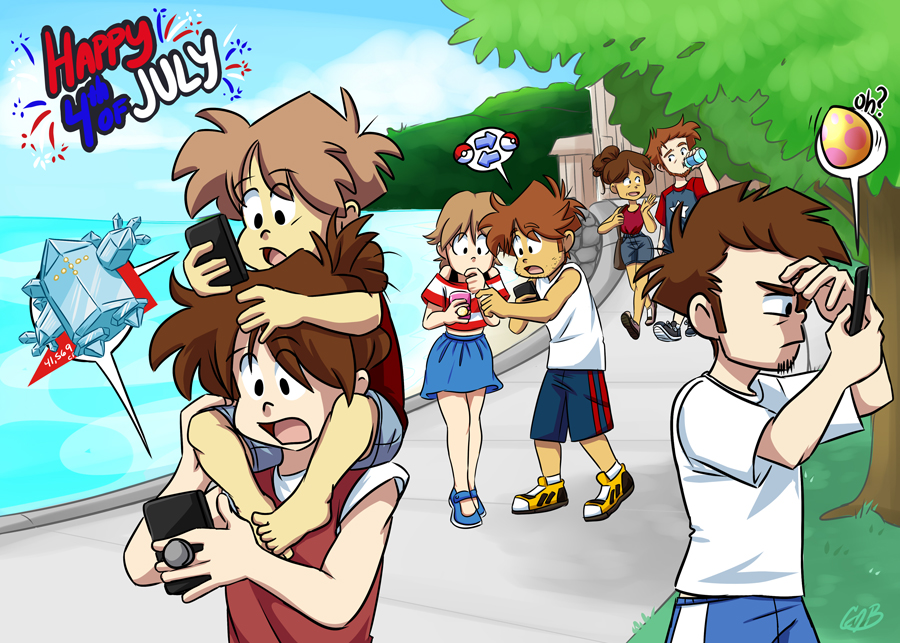 Watch
This morning for the 4th of July, I hung out with friends at Lake George and played Pokemon Go. I was so excited to get into the Pokemon Go experience again and I love all the new features! Once I got home I immediately drew this. Technically this is comic #172 for ILML but because I want this uploaded today, ILML #171 will be the new ILML #172 and stay on Patreon until the next comic update.
See the high res image on Patreon(www.patreon.com/lilbruno), exclusive to Patrons
Store: www.lilbruno.Storenvy.com
Facebook:
www.facebook.com/LilBrunoGI
Official Site:
www.lilbruno.com
Official Comic Site: www.ilmlcomic.com
Characters & Art © Chelsea A. Bruno "LilBruno"

But how do you get them to Pokemon GO to the polls?
Reply

aw, no sight of Sidney?

At least one kid played it right by ditching the shoes.

Happy 4th, everybody.

Reply