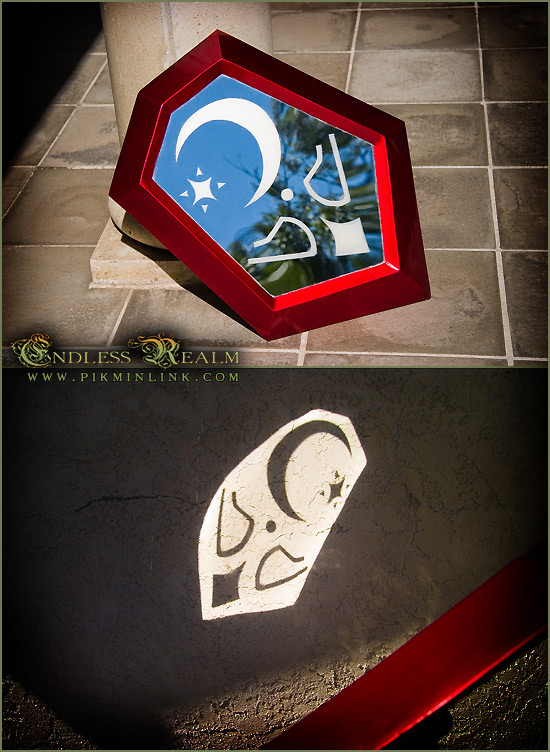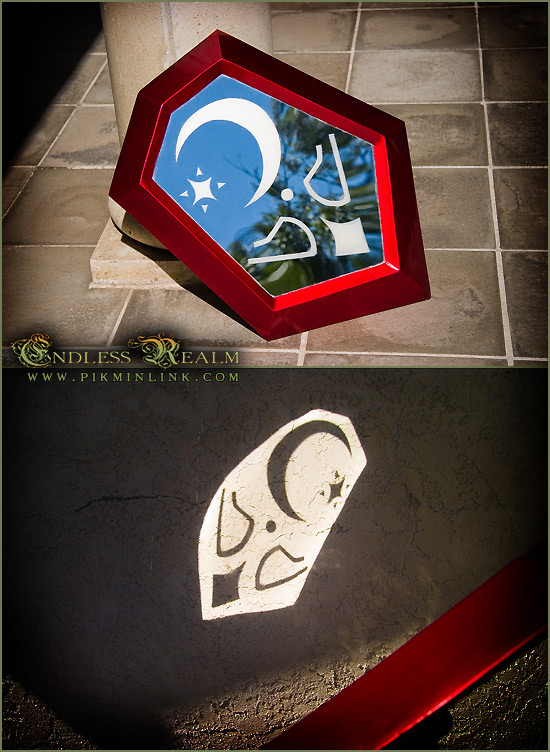 Watch

Find more on my Facebook page!

----
Been quiet for a while but thats because I was in the middle of moving for when school starts up again. Our new place is located in the clouds. Skyward Sword anyone? LOL
Anyway, More Prop Submissions! I uploaded pics of my props years ago to other sites, but never here. Many ask about seeing pics of them, so here they are. I already started posting pics of my Hylian Shield and Master Sword and Ocarina of Time, so I decided that I'll also add props into my gallery too. I'm thinking about making a separate prop folder in my DA gallery. IDK yet.
This is my mirror shield that we made back in early 2005. The Top pic kinda makes it look weirdly shaped, but I didn't want to have my reflection in it so I didn't take it at a straight on angle. The second pic is to show that it really reflects light. I might remake this myself for the OoT3Ds debute, but we will see since I have a few ideas I want to try out with some methods I've learned and do an actual photoshoot in the Spirit Temple since I found the perfect location for it years ago. Throughout the years I've been doing what I can to bring Link and his world of Hyrule to life.
~:Random facts about my OoT Mirror Shield:~
-It's not a glass mirror. It is completely flexible and shatter proof
-the design is not white paint but is scratch proof. (tho it looks opaque in the pic, it really is not. You can also see reflections in the designs but it didn't show up in the photo.
- it's very lightweight
-the red is also reflective
-built in early 2005
****
Shield is made completely by me and my father. We both worked on it super hard to make it as accurate as possible.
Photo - Me (pikminlink)
Legend of Zelda (c) Nintendo