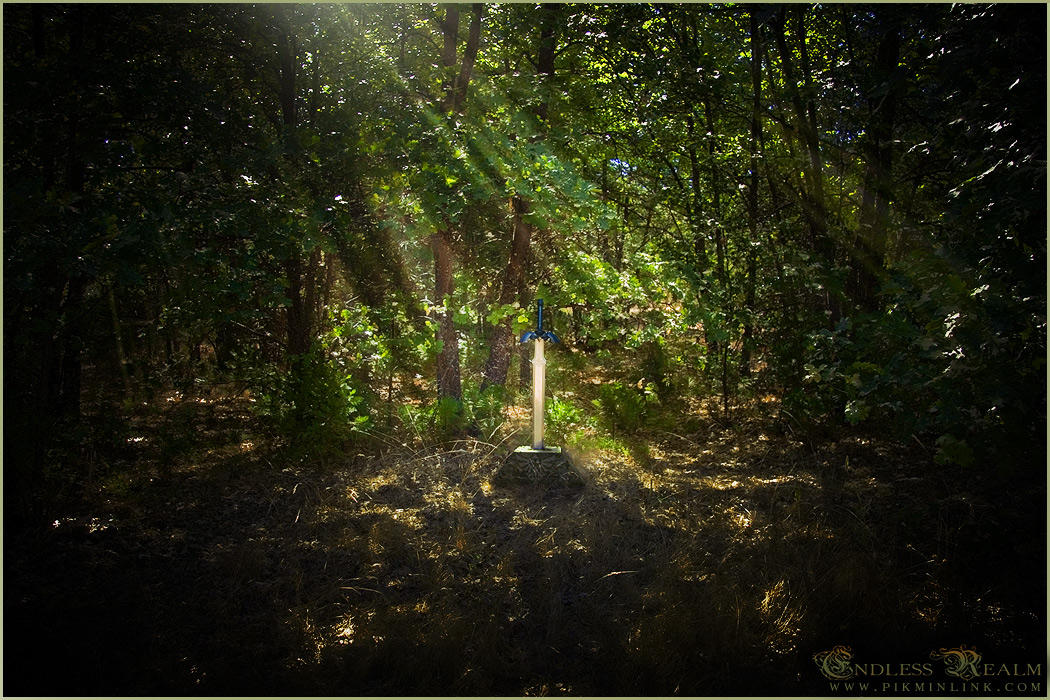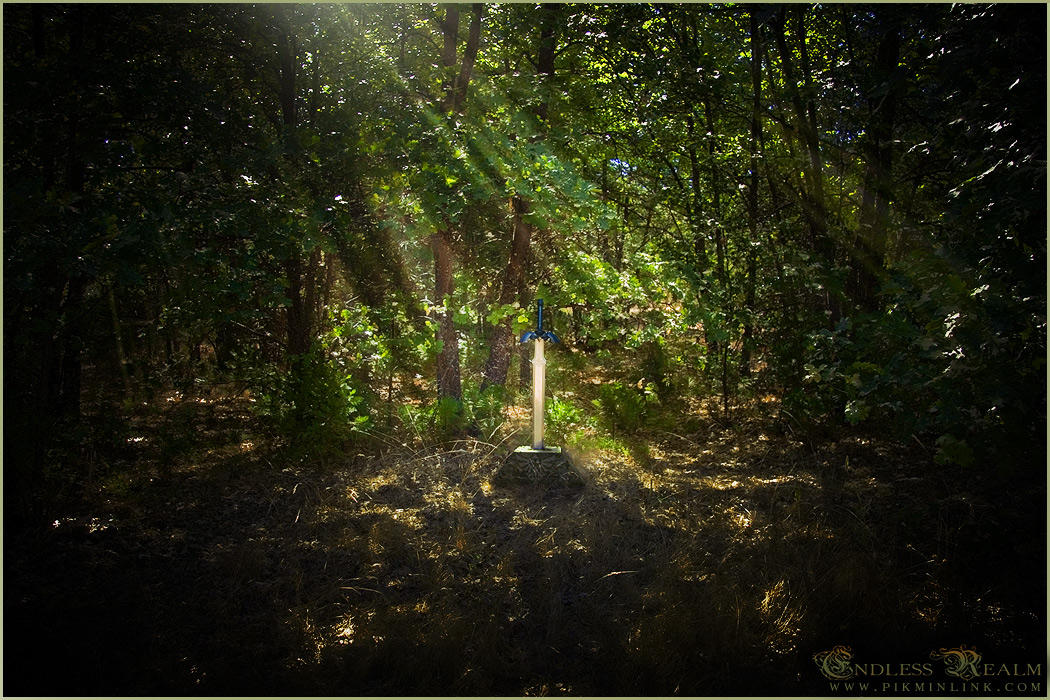 Watch

Find more on my Facebook page!

----
If you followed me on twitter you may remember a post I made about over two weeks ago saying I was visiting a part of Hyrule and took pics. Well I took this picture there. This is really the master sword in the forest. Built a quick pedestal for it to be placed in.
The only photo editing I did to this image was the filters and enhanced the lighting, other than that it's all real.
Basically, we went to Yosemite lol and we get to get in for free and I took so many pictures there, that I am still going through most of them.
I spent all day scouting out a perfect location for the master sword to be set up for pictures. We got there around 8am and I found this spot at around 3pm, and I couldn't be happier. All the other locations were too dark, or too open. But this one had just the right amount of light and a small open area almost perfect for the master sword to be set up in.
I was super picky and such a total perfectionist when it comes to Zelda lol. Throughout the years I've been doing what I can to bring Link and his world of Hyrule to life. All items and locations are real that I scout out myself and set up to make the perfect image as much I could. This is the Ocarina of Time version of the Master Sword.
Over all, I feel this pic could be better. But, eh.. ill leave it for now

More pictures from this set:
****
Sword is made completely by me and my father. We both worked on it super hard to make it as accurate as possible. (it's not the same one in my older pics)
Photo - Me (pikminlink)
Legend of Zelda (c) Nintendo