Yeah, so I've been changing up my style a bit if you didn't already notice.
I'm working on becoming better with inkscape and photoshop making vintage pinups out of classic video game women. <3
Ideally, I'd like to make art that looks cool on a tshirt... or as a tattoo...
Also I want to make art that is still well within my niche of video gaming... but also be able to be relatable and enjoyable by my own friends and family and whoever else who isn't so much so into gaming per say, but likes that type of art. You know what I mean?
The two pieces I have so far are Lulu and Maria Renard.
I'm not really counting the Rydia piece, that one was more of a practice deal and when you compare Rydia to Maria and Lulu you might be able to see what I mean. or not....
Either way. This is what I'll be doing from here on out until I feel inspired to do something else.
Feel free to suggest a video game lady.
If you're interested in a commission we can talk about that too.
Until next time!

-Kari LikeLikes
PS - if you ever want to check out my work in progress, from lineart, base color, shadows and textures... you are more than welcome to follow me on facebook >>
www.facebook.com/karilikelikes
. <3 Thanks!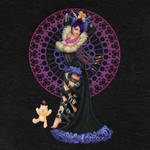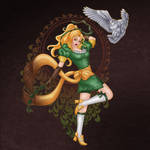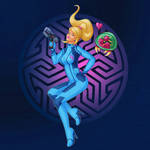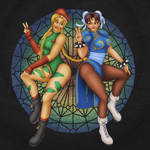 Update - added Samus Zero Suit.
Update - added Cammy & Chun li