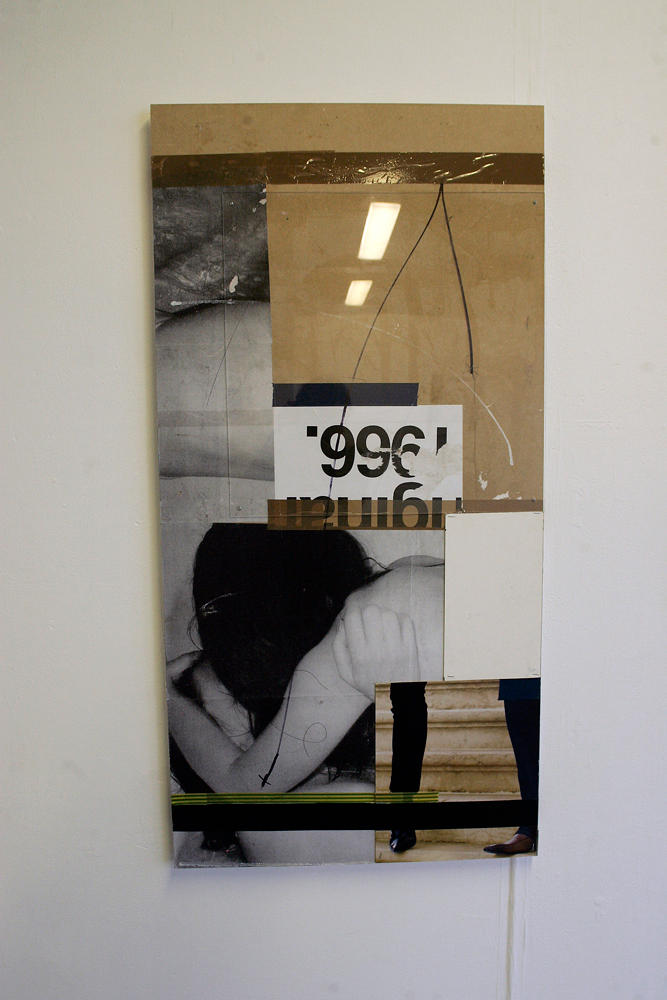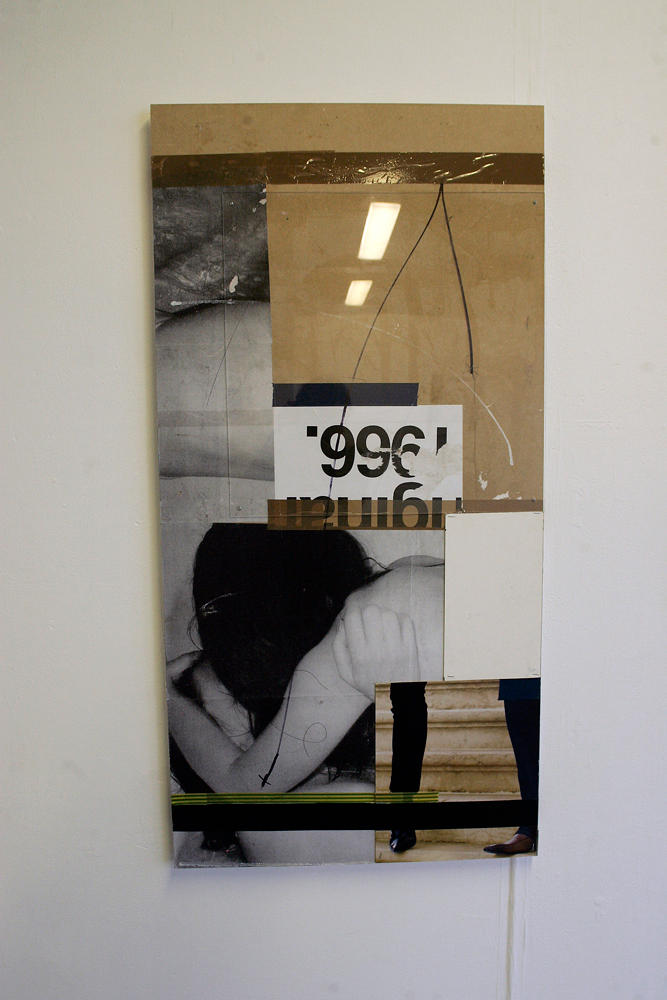 Watch
final piece from my degree show.
one of a pair.

60x120cm
collage on wood.

I thought the while lines at the top were the dashed lines from the middle of a road, untill I noticed the reflection in the tape...
They both feel like they were composed with a very sure hand, but looking at the rest of your collages I suppose they were...
I've not really managed (or tried?) anything so abstract. Or at least, none of my pieces which start out as this abstract end up that way...
Reply

the reflective-ness was a last minute thing, i made a very dangerous decision to make the work for my degree show only once i saw the space (3 weeks before the show)the huge windows and the way in which the reflections worked during the day (with ceiling lights) and night (windows becoming mirrors)was something i had to find a way to put in the work, i had some sheets of plastic i never used, and luckily never threw away. i'm so glad it worked , and glad you like it.
Reply