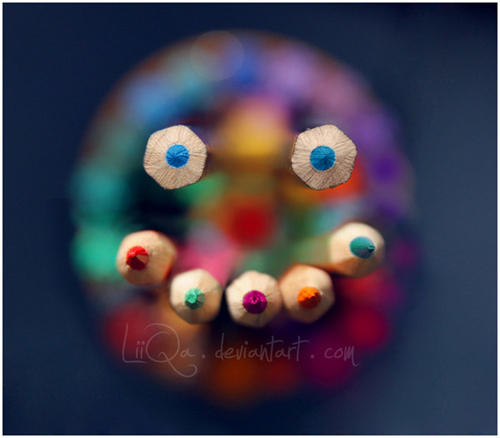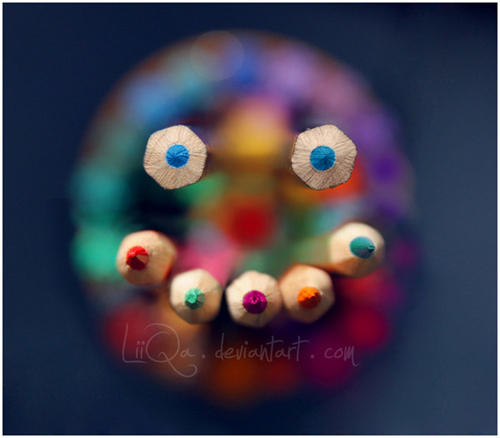 smiling (:


my facebook page www.facebook.com/pages/Lilia-A…
if you want this photo as a print, contact me =B
© Lilia Antoniu



Wow! This is by far my favourite image out of the pencil/colour series.
The use of DOF makes the whole picture in this image. Such a simple yet powerful concept, fun, bright. The colours of the pencils in the background have a good range and create the background, but the only criticism I can really think of for this image is the use of colours for the subject pencils. A very minor thing, but maybe have used a greater range of colours for the smile to make it pop out just that little bit more.
But that really is all I can think of! This is nice, great work

The Artist thought this was FAIR
154 out of 173 deviants thought this was fair.