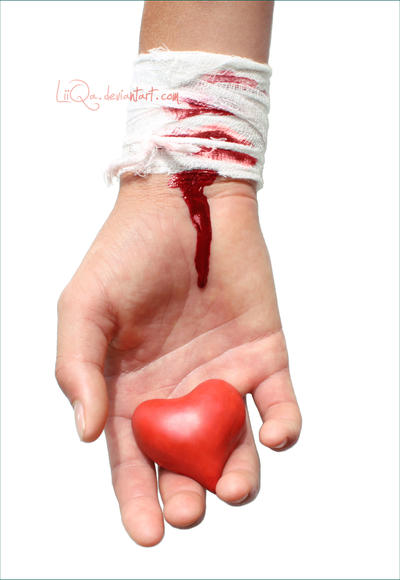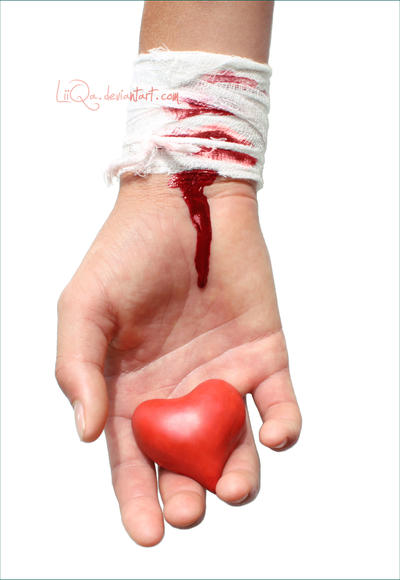 my facebook page www.facebook.com/pages/Lilia-A…
if you want this photo as a print, contact me =B
love NEVER kills






featured :



here by Doublecrash



here by Olga-Zervou



here by Sadalmelek



here by RandomnessRox



here by

lichiTree





here by AndyGarcia666



here by Jeannieblue



here by aleeshii-chic
hi, this is a very nice still life.
concept: it is well represented by the picture;
framing: central, i think it's a good choice;
perspective: frontal, i like it;
focus: well done!
light and colours: the white background points out the bandage around the wrist. while the red of the blood is darker than the heart's one. i like it. it seems like the heart is purer than blood which has been poisoned by bad feelings;
contrast: good;

the title is very suitable. it expresses hope. i agree, love never kills.. but it ofter hurts.
sorry for my bad english, hope you'll accept. n_n
bye bye
The Artist thought this was FAIR
251 out of 265 deviants thought this was fair.
OK, I decided to write the promised criticism

I like colors on this photo: well-chosen white background, nice shades of red. Colors of the blood and heart are same but have a different hue. I think this fact makes some conceptual hint. I like merged white bandage and background.
Contrast is good but textures of the hand is not expressed enough. I would add more relief.
Composition and hand perspective are excellent.
Yes, theme of unhappy love quite popular but this one have original concept and powerful emotions.
P. S.
Critique in Russian is not supported. Cyrillic characters are not included.
I'm sorry for my bad English

The Artist thought this was FAIR
121 out of 124 deviants thought this was fair.