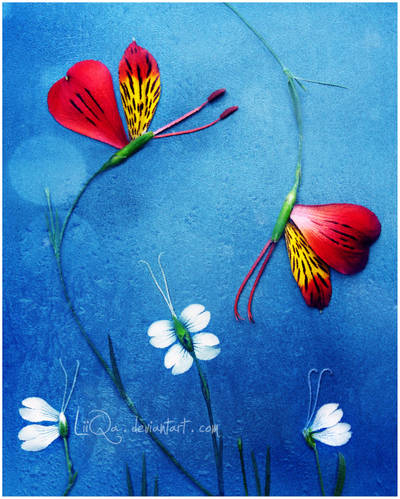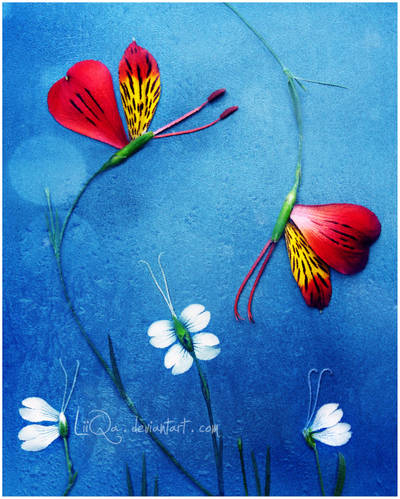 well. the white "butterflies" are put in place using needle in almost one hour...yah

my facebook page www.facebook.com/pages/Lilia-A…
if you want this photo as a print, contact me =B

© Lilia Antoniu



While this isn't the first butterflies made out of flowers piece that I've stumbled upon, I will admit that it is a very well done piece.

It is clear that a very precise and careful eye was taken into the design and execution of this art. The choice of colours and patterns on the petals are breathtaking.

I love how you've also incorporated more elements of the flower into the butterflies' design. You didn't use the petals for wings but also used the stalks as flight paths and background elements, and the anther as antennae.

Your use of balance in this composition is very visually appealing.
The Artist thought this was FAIR
1 out of 1 deviants thought this was fair.