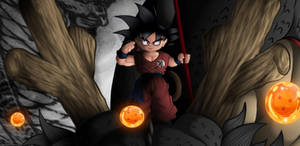 Basic
Basic access for everyone. To support me 😉 Free Download and promotion on commissions.
---

Description
A commissioned image for the RPG Forum "Skeyra - Eine andere Welt".
Brenell is a dragon god of order, driendship and dedication that comes from the green moon in the background and has the curious ability to manipulate the flow of time, as represented by the hourglass ornament on his staff.
Needless to say, this was a lot of fun to work on.
Corel Painter 9, Wacom Intuos 3, spread out over about a week.
Note: This got a page to itself in d'Artiste: Character Design by Ballistic Publishing.

Image size
657x850px 230.04 KB