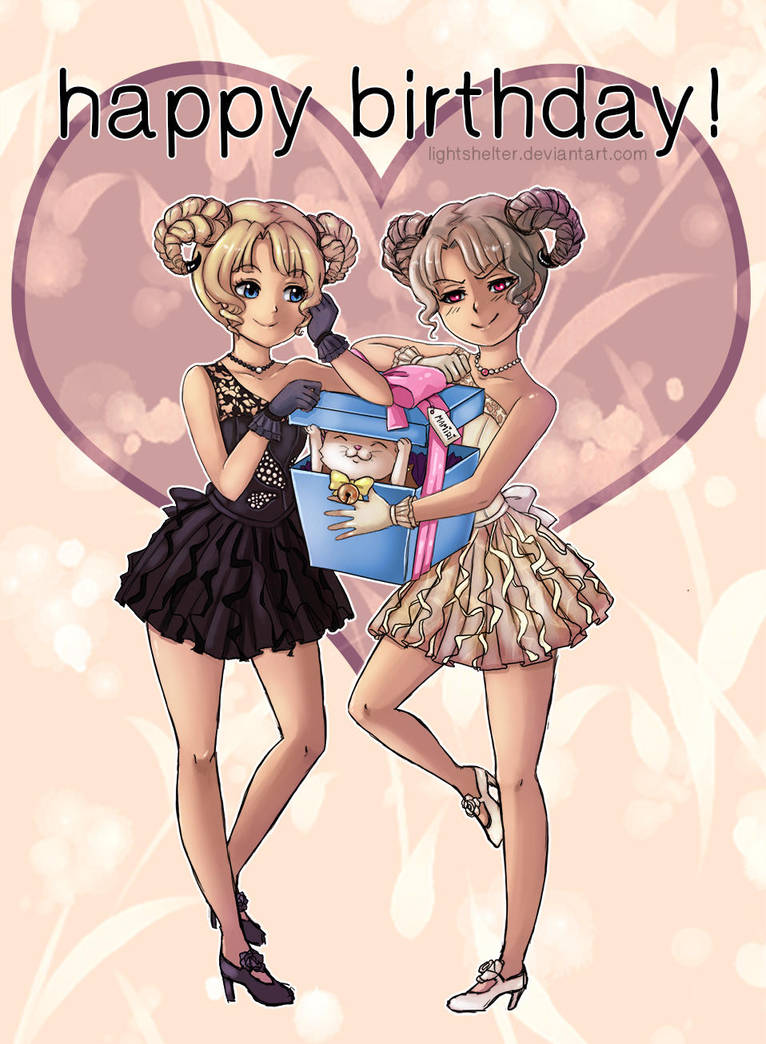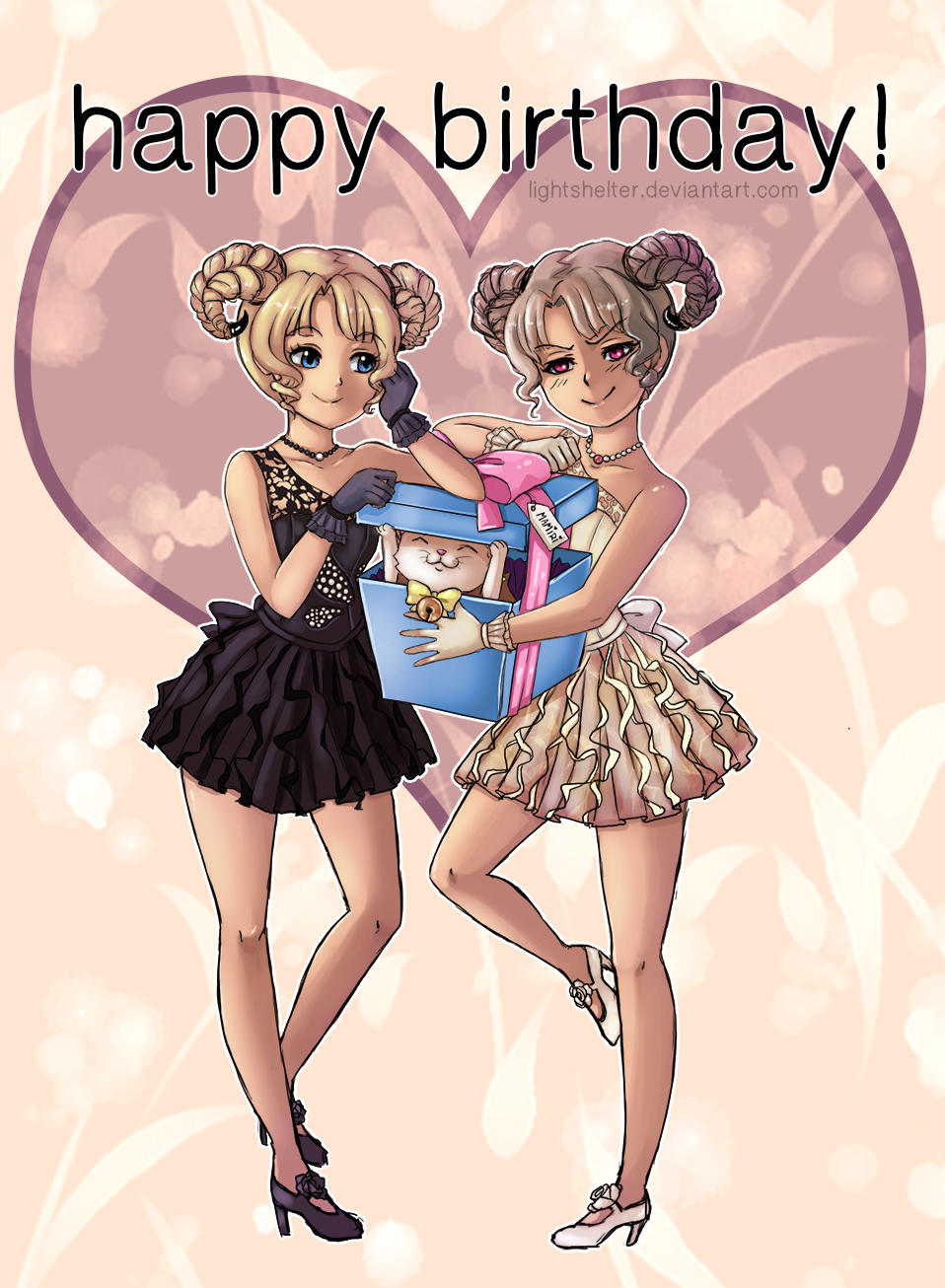 Watch
'I've got a present... for...for you...'
'Do you now? Oh let me guess .'
Happy birthday

!!!
I love you, my darling T u T Stay the way you are! You are so creative and kind and cute Q_Q I love playing with you! Even if we hardly have any time for it x'D
Those two are our Elin sisters from Tera Online. Mamiri, the birthday girl, the black healer (Mystique), and Mirani, the white tank(Warrior).
That their names were that similiar wasn't planned at all xD We just created our characters and when we saw each others names we laughed so hard.
They are our little princesses. Spoiled little brats that don't care for anything (not reading any quests...) but the gold and glory. And beautiful dresses of course~
I hope you like them ;3

awwwww they are soooo cute *v* thank you very much :3 I want to cuddle that cat so badly >3 the way you drew the skirts is awesome!! it looks so easy when you do it...I am still trying to draw that skirt somehow Oo But first let us play later on :3
Reply

Looking forward to our gaming session tomorrow = w = nyahahahaha
hope the new pet will come soon >3 our team needs a new member!
Reply

Sweet


Reply