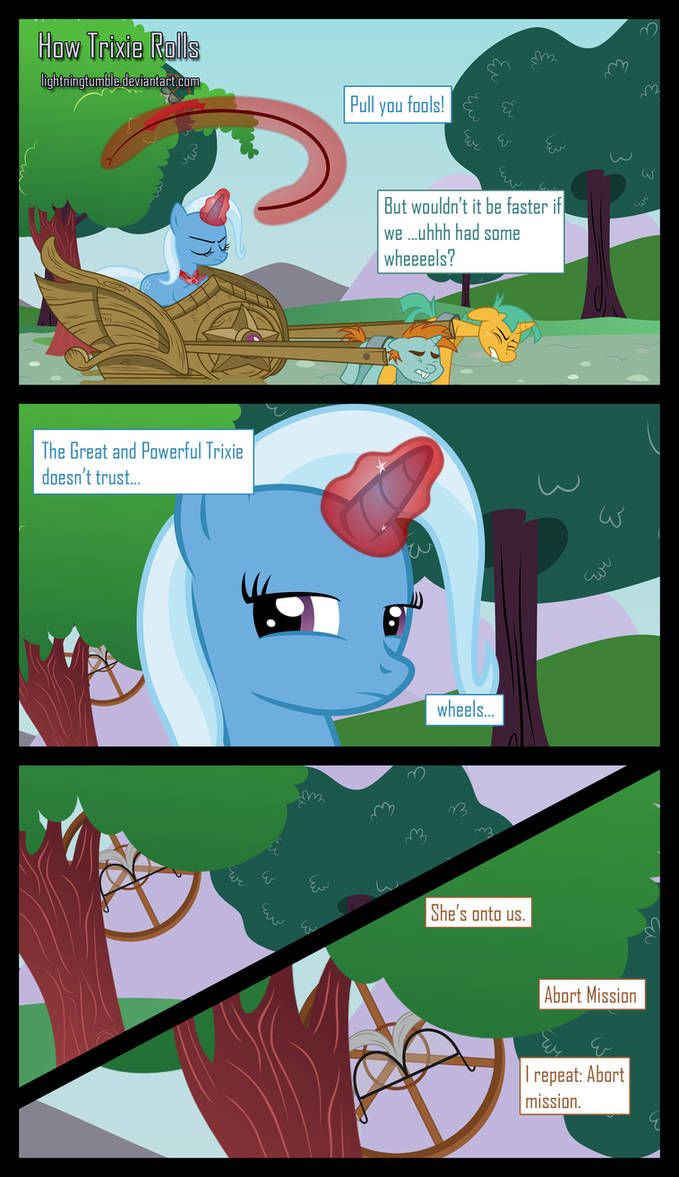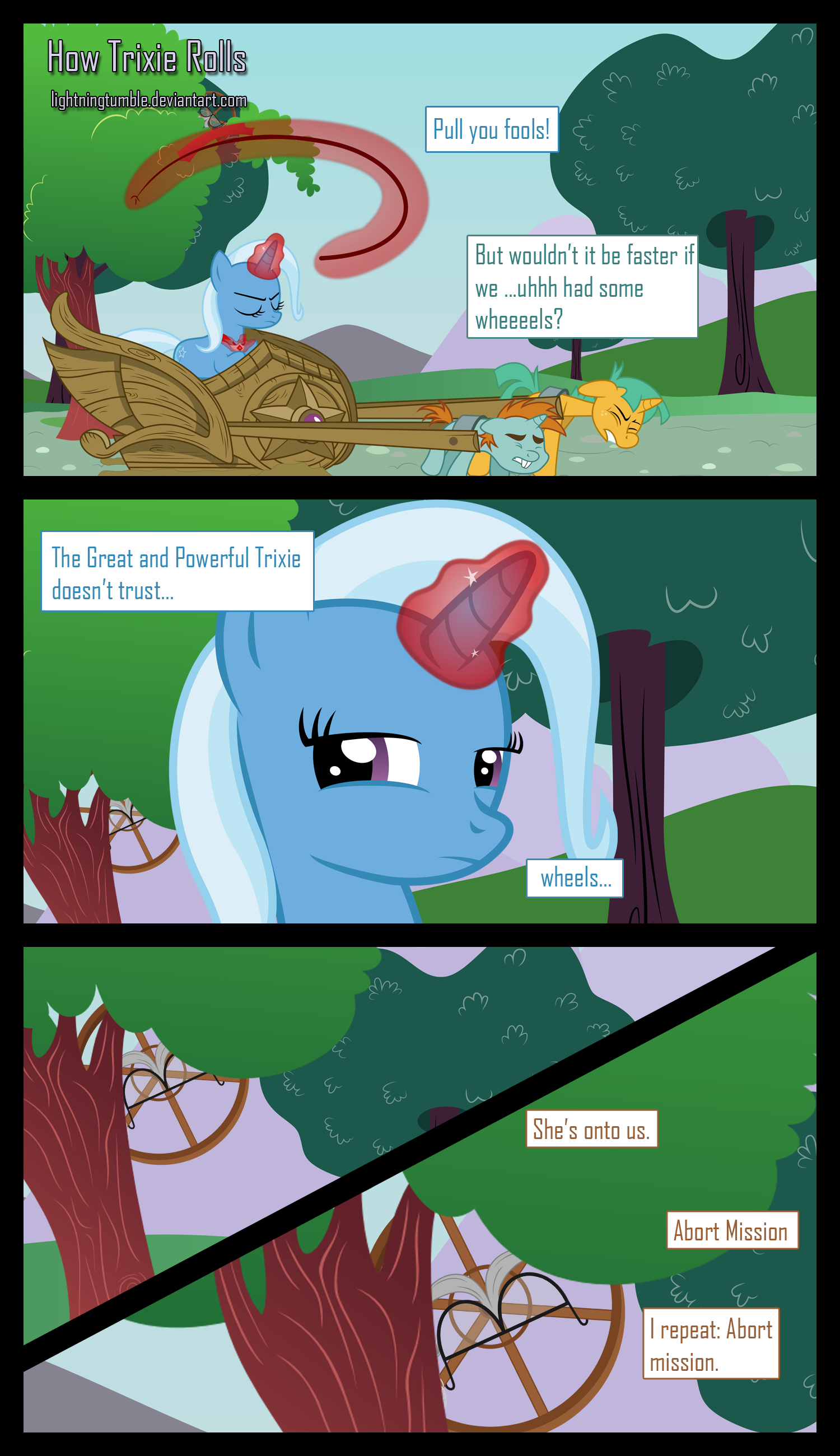 Watch


Wheels. Always watching. Never resting. Watch out. THEY'RE RIGHT BEHIND YOU.
Short and easy. Except for that cart which took a bit of time. Also the second Trxie was fun, I love the expression. Anyway more comics coming, including a the next mystery this weekend (I hope).
For more comics fave and watch!
Vectors used:
-MLP Background - Country Road:
[link]
-Tree 1:
[link]
-rest by me (cart here:
[link]
and mister wheel here:
[link]
)