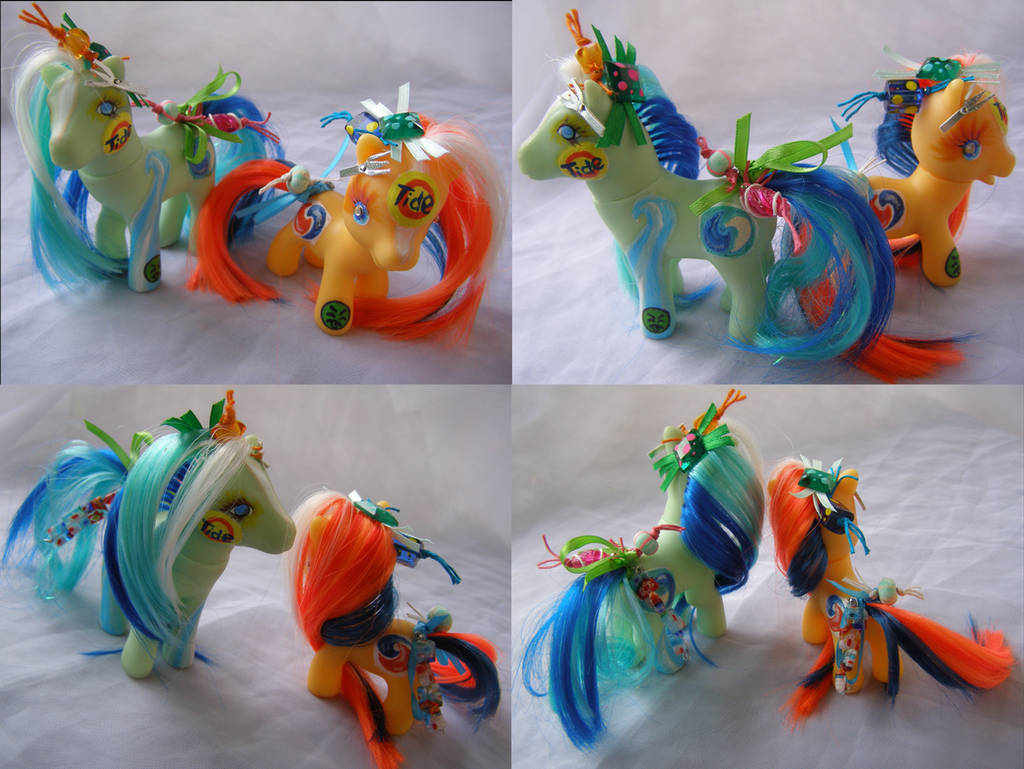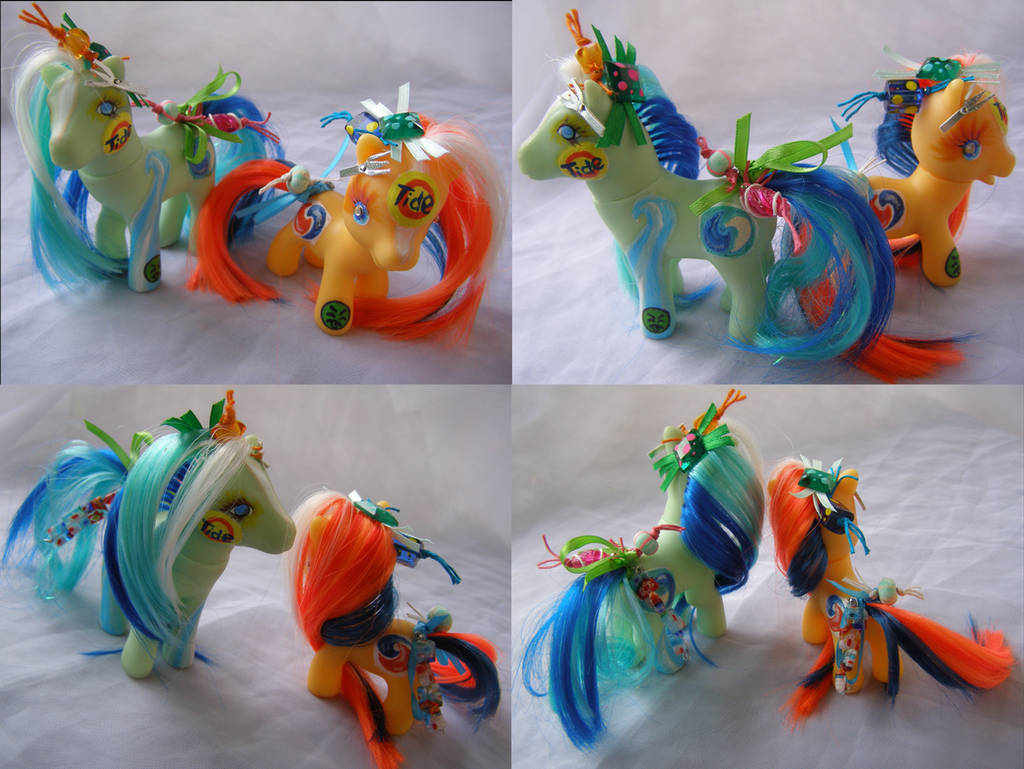 Watch
Tide Pod custom ponies!
These mofos actually sold, y'all</span>
Tide Pods and candy? A meal? Noooooo slap a Mr. Yuck sticker on that mess!
As a artist, I have to go all out diving full speed nonstop, into putting my spin on a hand crafted work depicting my commentary on a absurd meme going around. These are a result of one of those times.
So… Tide Pods.. –sigh- are obviously not for eating. But you know, pair them on a plate with candy and who can tell the difference? Really? MR. YUCK CAN
I think that covers my explanation as to why these exist.
Pony bases are fakies. I have a lot of really cute fakies, and it's high TIDE time I start using them! I left their original body colors so I could get them done faster and at lower costs.
Eyes, Tide Pod cutiemarks, detergent swirls and Mr. Yuck stickers are all painted in acrylic paints and sealed in Artists Varnish.
Manes and tails-
Pink/blue Pony pod- RetrodollsUS white frost bite bangs, nylon mlp dollyhair teal colors of mermaid/clover (can't remember if it's lucky or unlucky, so I'm just putting clover). Then the blue is Lapis Sapphire.
Orange/blue Pony pod- bangs of RetrodollsUS frost bite again, nylon mlp dollyhair in the colors blend of firebird/sunset then the blue is pacific ocean.
I took some beads and threaded hemp cord and ribbons through them to make little candies, and painted dots and stripes. Then cut out little silver faux vinyl fork earrings.
And there you have it. The wtf-ness of this fad is just glorious. You know, humanity…still gives Mr. Yuck a purpose.
#MrYuck #TidePodChallenge #TidePod #PonyPods #NOTFOOD #candy #snack#mlpcustom #custompony #fakie #mlpfakie #artisancraft #handcraft #handpainted#synthetichair #detergent #wtfWHY #THISISNOTOKAY #mlpfandom #internet#meme

F O R B I D D E N F R U I T

lol these are amazing though!
Reply

Hahahahaha, this is fantastic!
Reply

Don't let the little foals play with them.
Reply

Mr. Yuck would face palm if he had hands!
Reply

Reply

The original poison label sticker you put on poisonous items in your house so kids know not to consume it xD
Reply

www.youtube.com/watch?v=wLsONa…
This? Maybe they should bring it back? Little kids and animals don't know any better, but I've heard of teenagers and even adults eating these things as some kind of "challenge".
Reply