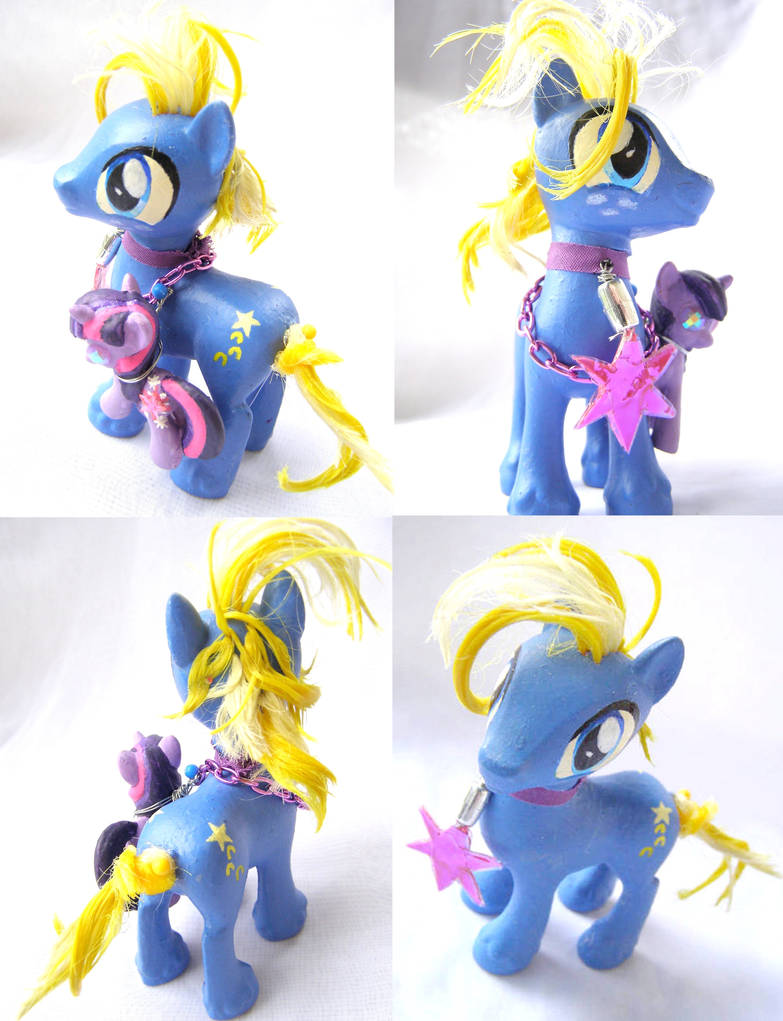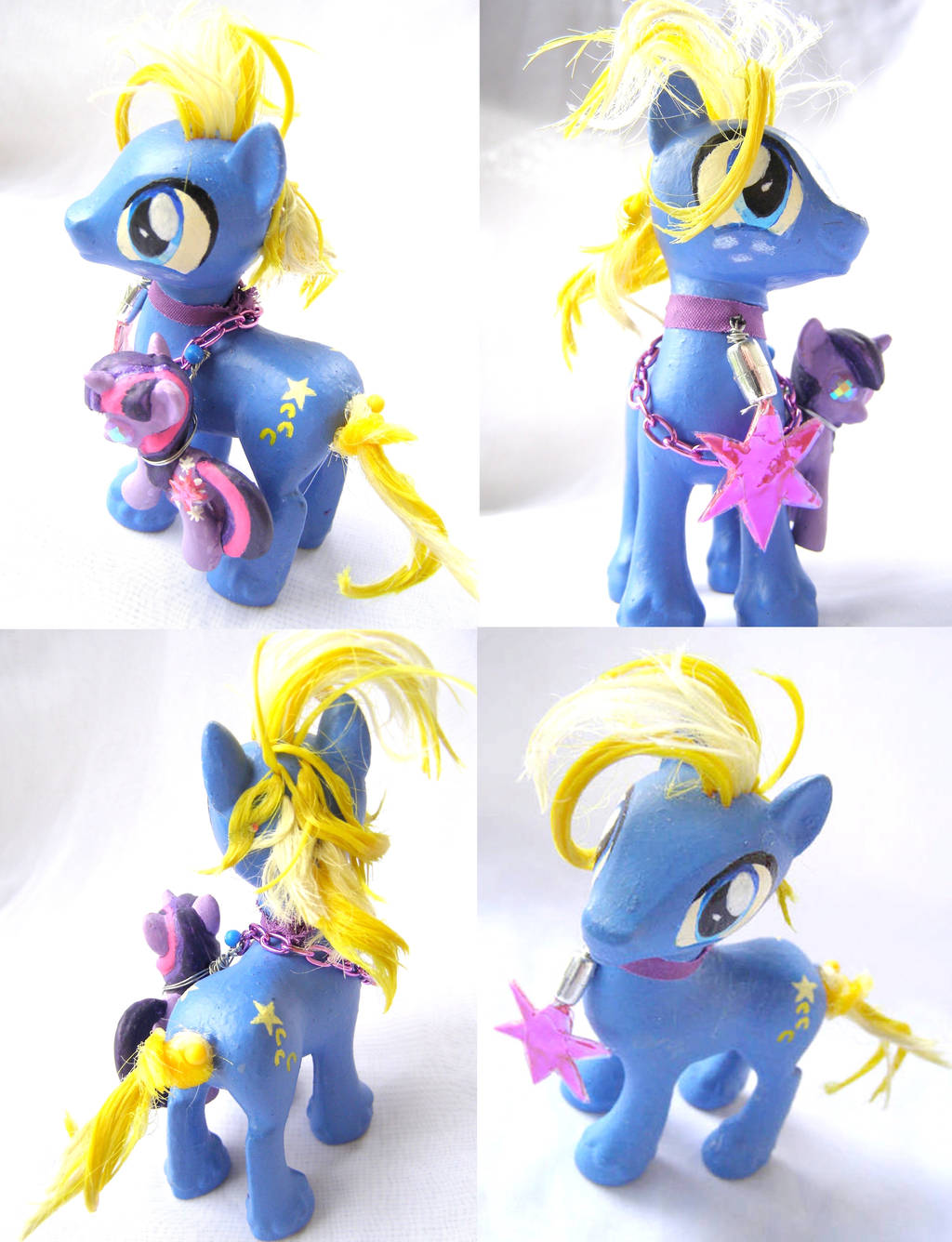 Star Tracker
---NOW RESIDES WITH

NO LONGER AVAILABLE THROUGH ME--- </span>
Decided to craft Star Tracker, Twilight Sparkle's fanboy from season 7 of mlp.
Pony base is a generation 4.5 Big Mac.
Figure coated in a base layer of white gesso, full body repaint in custom blended acrylics, eyes and cutiemark are also hand painted. This is NOT sealed! He looks fine without sealant but the top part of my varnish lid broke off in transit, and it dried out the bottle of my sealant so when I applied it, it was already solid like glue. So I rinsed it off and am leaving him unsealed. He'll be fine as long as no one drops him or rubs him on other things.
Friendly reminder, that all hand crafted art is fragile and shouldn't be treated like machine-mass-produced items. Should always be kept in mind.

Mane and tail are rooted in recycled pony hair I cut from other Hasbro pony figures. It is permanently shaped, styled and hardened.
His Twilight cutiemark necklace is quite special. I had fun making it.
I cut her star from silver faux vinyl (double-layered), then painted it in thick magenta acrylics. I then glued magenta fantasy film on both sides, attached it through a silver plastic bead with floral wire, stitched it to a thin length of purple bias tape. Tied the bias tape at the back of the neck.
#StarTracker #PrincessTwilightFanBoy #fanboy #fanboySQUUUEEEE#TwilightSparkle #cutiemark #horseshoe #star #mylittleponyfriendshipismagic#season7 #s7 #mlpfimS7 #pony #mlp #mlpcustom #custompony #handcraft#handpainted #artisancraft #yellow #starDust #ponyFandom #mlpfandom #brony