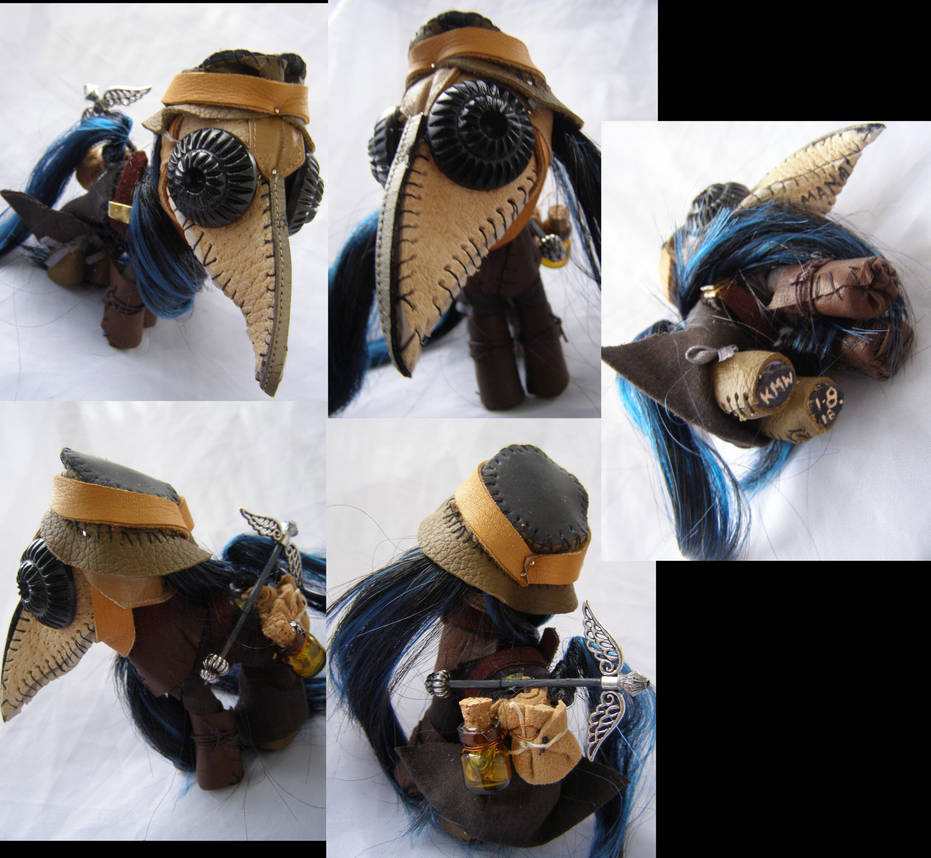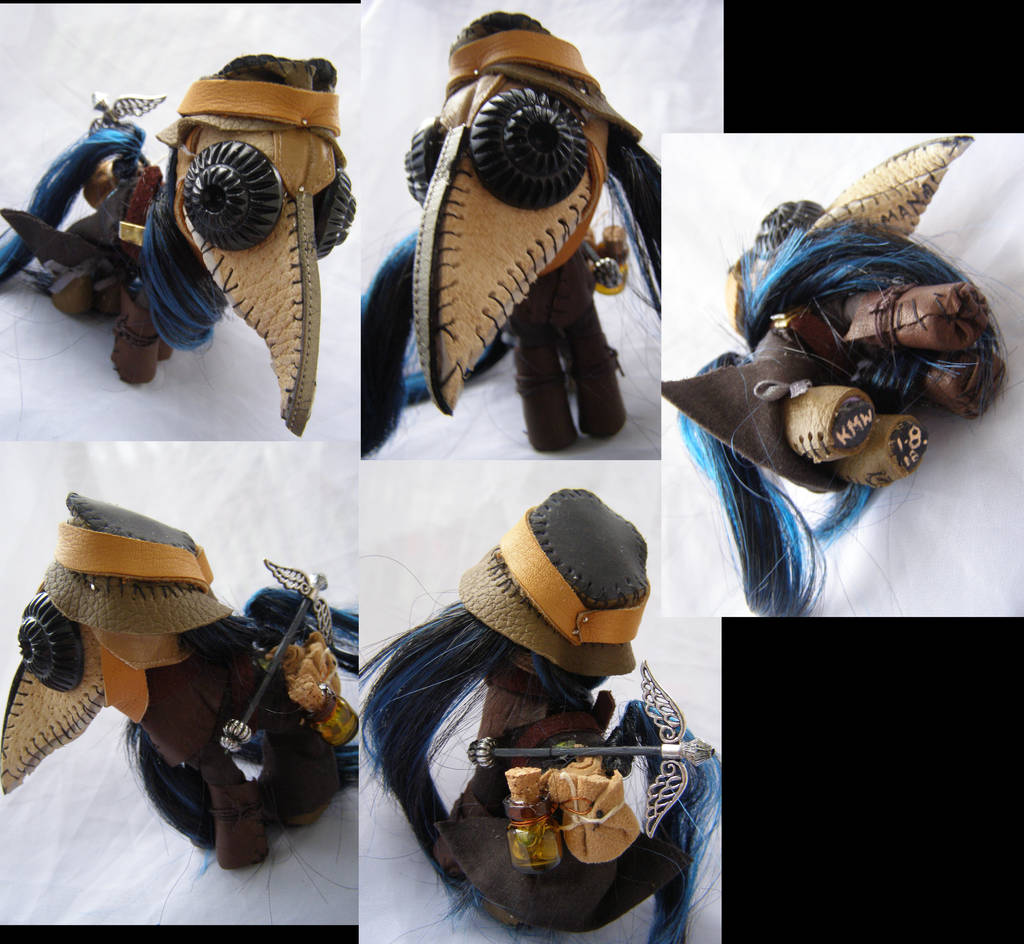 Plague Doctor commissioned request
Paid request to hand craft a custom pony figure inspired by the old plague doctors that wore elongated masks, and kept their entire bodies covered while going around medicating people during The Plague outbreak.
Pony base is a generation 4.5 Princess Luna. I didn't paint her at all because I intended on permanently covering her in leather work, which I precisely did.
Severed her horn and wings off, then cut straight to rooting the hair in. Mane and tail are nylon mlp dollyhair custom blend of brilliant black/pacific ocean.
Coat is cut/stitched from faded black cotton. I wanted the only jet black pieces on this to be the hair and eyes. Rest, faded natural colors.
Boots are crafted from oil tanned boot leather scraps. Stitched gray bows on the fronts since I saw bows laced on the shoes in one reference pic.
Gloves and neck piece are cut and stitched from a really nice thin dark brown deer leather. Tied dark brown hemp cord around the tops for detail. Belt is crafted from more of a suede type strip of leather.
Decided to make him a medicine pouch/bottle and attached them to the belt. Both are filled with beads.
The mask is cut and stitched in 3 triangular pieces from a really thick beige leather. Eyes are giant buttons.
Hat is in 4 pieces, all cut and stitched from scraps of the oil tanned boot leather, in 3 colors. Eyelet strip attached around the back of the head, strip of the oil tanned lather fastened under the chin, and 2 varied strips of leather down the front of the mask.
I used a leather hole puncher on just about all of the pieces so they could be hand stitched easier.
Want is a painted toothpick with beads attached.
#ThePlague #PlagueDoctor #healer #medicine #leathercraft #textiles #mylittlepony #mlp #mylittleponyfriendshipismagic #mlpfim #mlpcustom #custompony #artisancraft #handcraft #synthetichair #plague