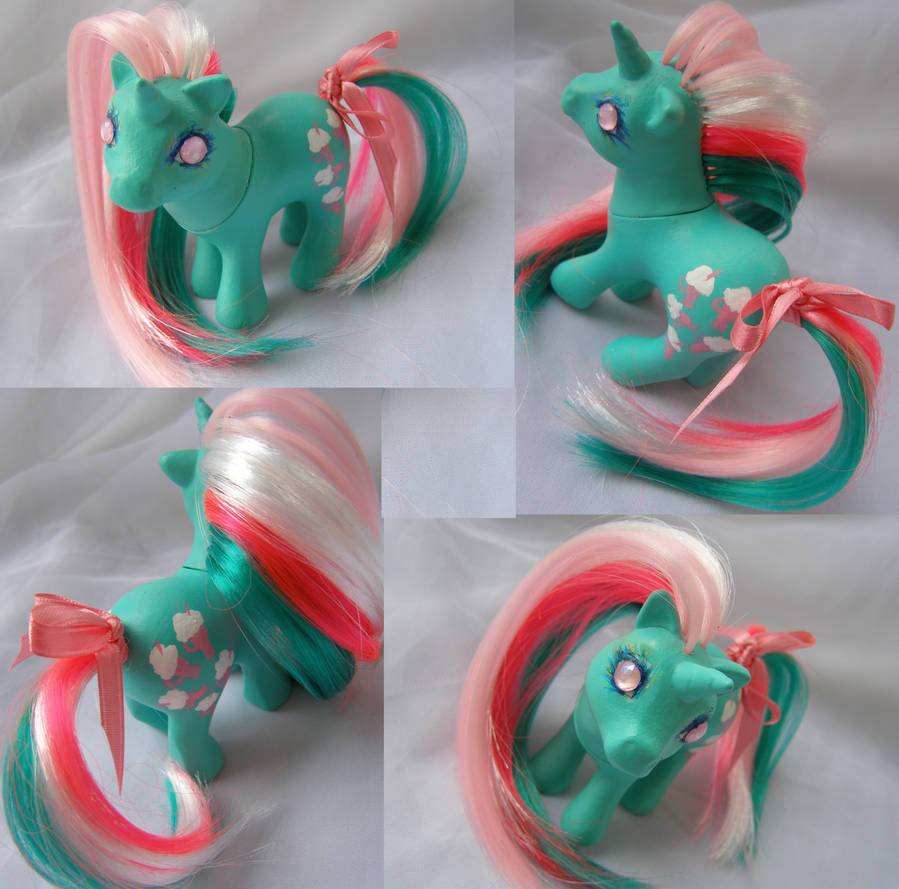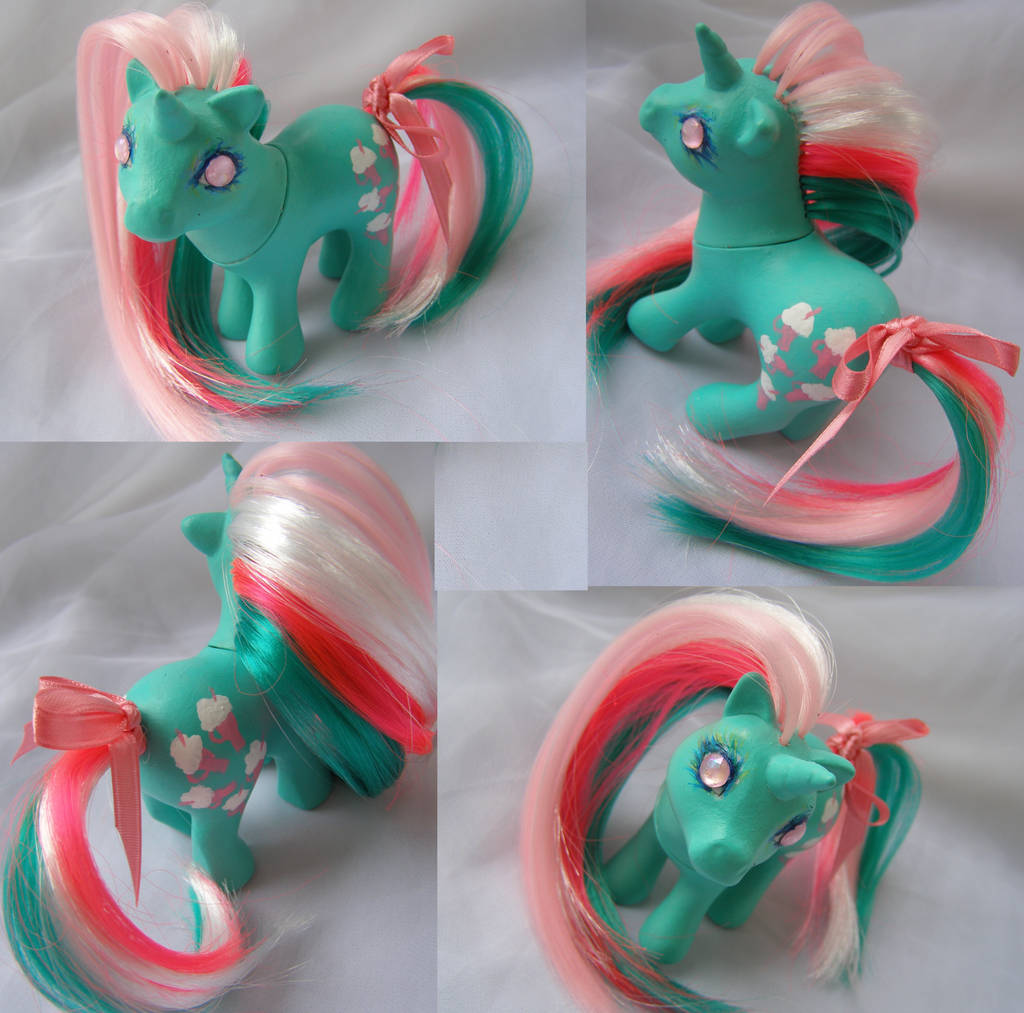 Watch
Baby Fizzy custom
This is going to someone local
The pony base was a baby Moondancer that was gifted to me but it had plastic break down spots so I soaked it in peroxide to at least slow or stop the spots.
Coated the base in white gesso for primer, full body repaint in aqua acrylics, cutiemark hand painted, as well as liner and lashes. Cut out the original eyes and glued in pink rhinestones.
All paint work sealed in Artists Varnish.