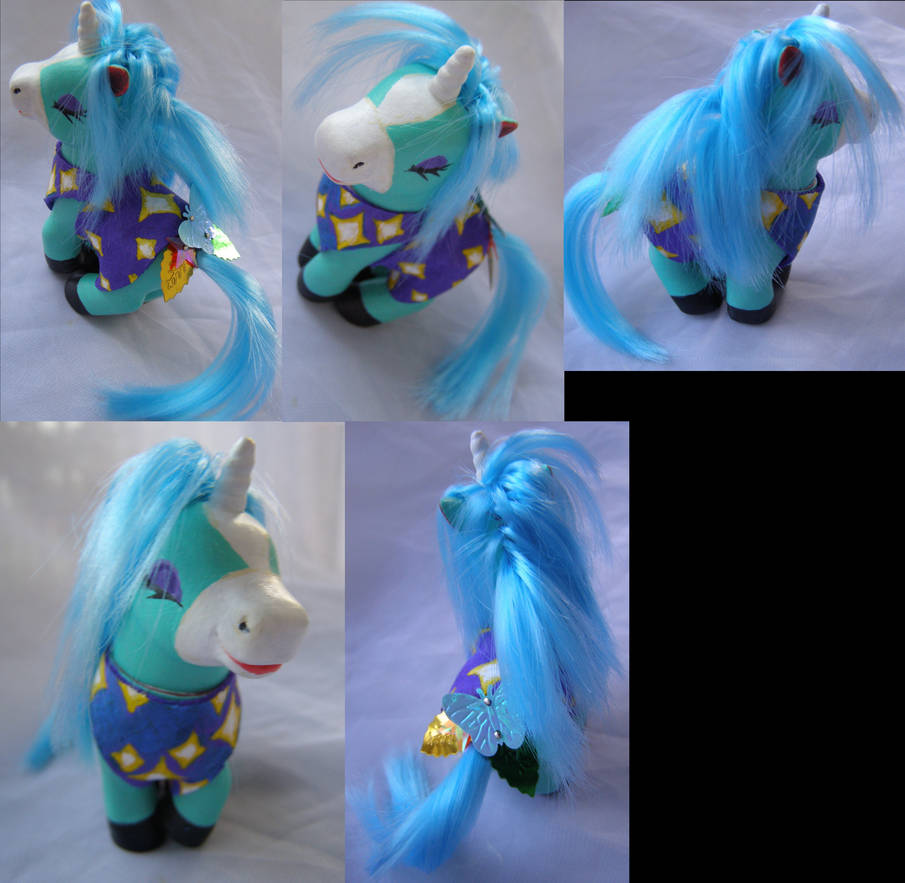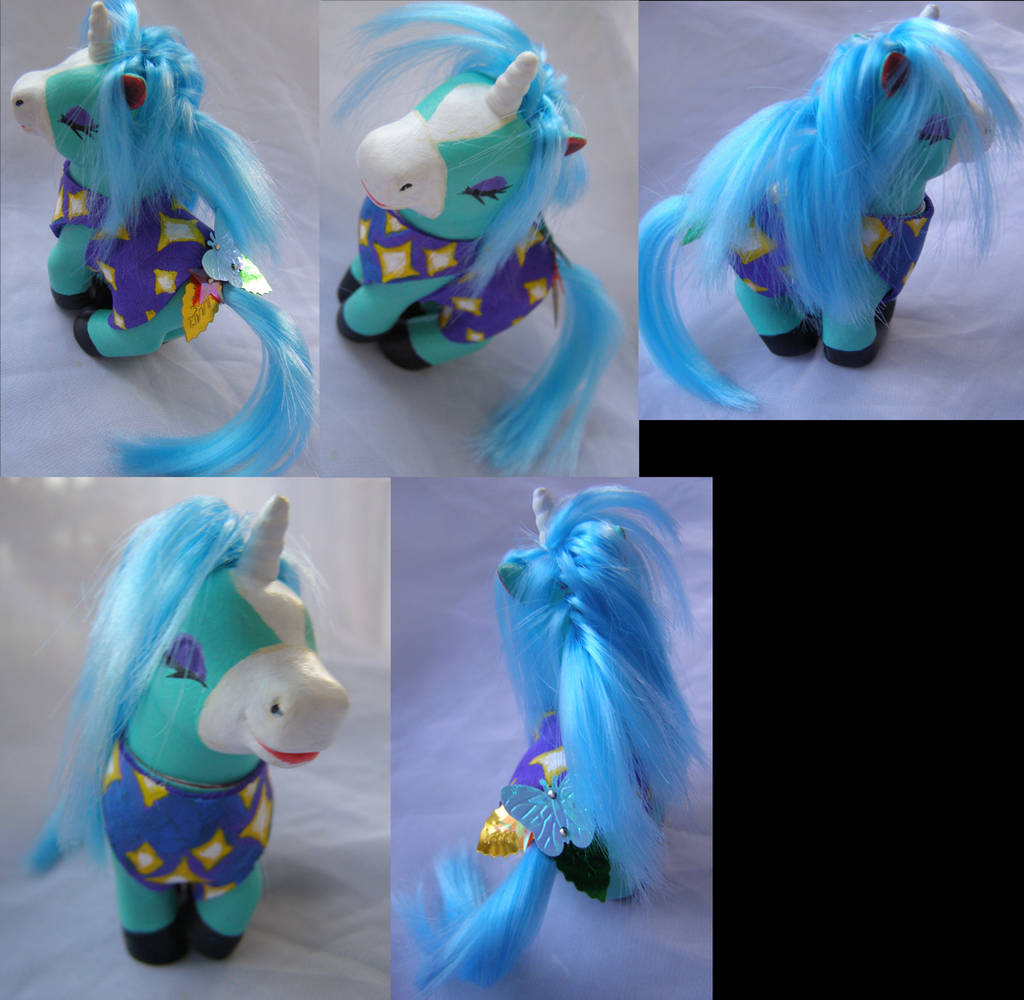 Watch
Animal Crossing villager, Julian the unicorn
----SOLD----
I'm a Animal Crossing addict for life and I feel like Julian the unicorn villager is the best animal ever lol
(I'll also accept custom pony commission requests for anyone's favorite Animal Crossing character!)
So I've had this idea planned for a bit.
Julian's pony base was a pegacorn fakie. Cut the wings off since he has a shirt.
Coated pony base in white gesso, full body repaint job in aqua acrylics. Eyes, hooves face and horn also painted in acrylics, all sealed in Artists Varnish.
Mane and tail are rooted in nylon mlp dollyhair in the color waternixie. Mane is permanently styled.
Shirt is thick dyed blue leather- WILL BE PRONE TO SUN FADING IF DISPLAYED IN SUNLIGHT FOR PROLONGED PERIOD OF TIME, Do Not display him in sunlight or his shirt could turn a ugly tan.
My custom hand crafts are vampires, lol. THEY WILL PERISH IN THE SUUUUNNNnnnn
……SHUUUUUNNN THE SUUUNNNnnnn
…..twinkles are painted in 4 shades of acrylics. Tail base slightly embellished in Animal Crossing-related sequins. (Butterfly, leafs, flowers)
#unicorn #blue #Julian #AnimalCrossingNewLeaf #ACNL #AnimalCrossing#videogame #Nintendo #3ds #UNICORNFRAPPUCCINO #sparkles #sparkly#wheeee #fakie #mlpcustom #ponycustom #custompony #handpainted#artisancraft #leather #synthetichair #shyEyes #sequins

I just showed her your Julian. She thinks he's so cute!
Reply

Oh! He's so cute! My kid is really starting to get into animal crossing.
Reply

Thanks

Yeah I'm addicted to the game for life lol

I the unicorn is the prettiest animal
Reply