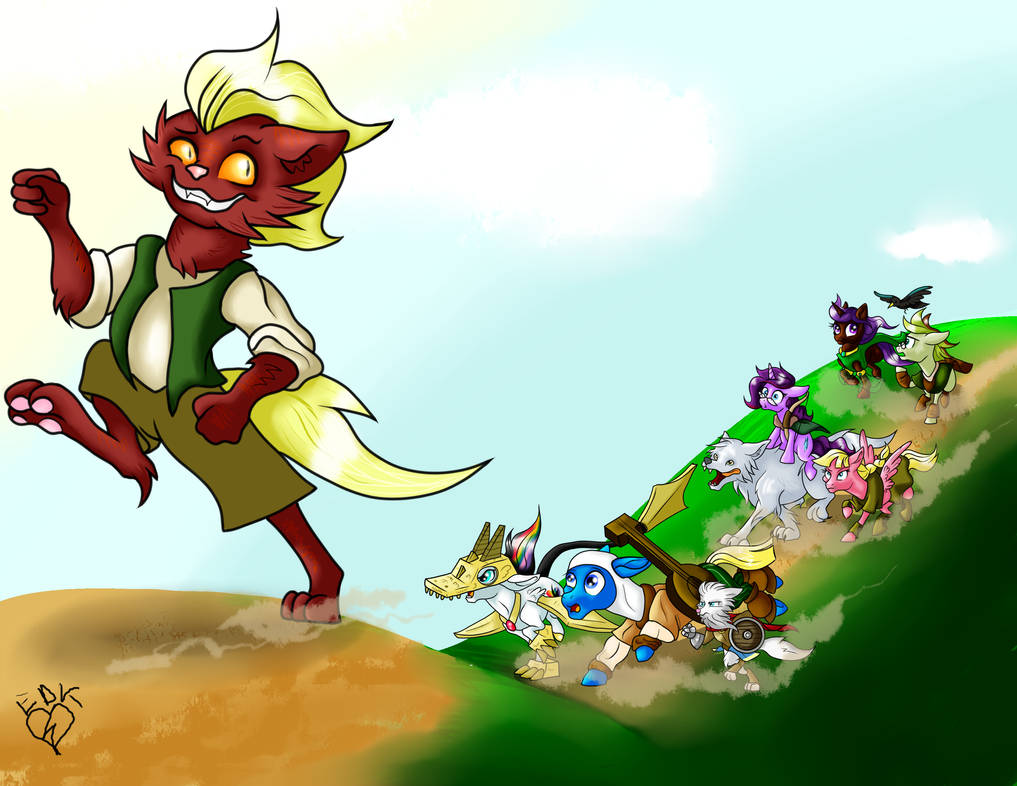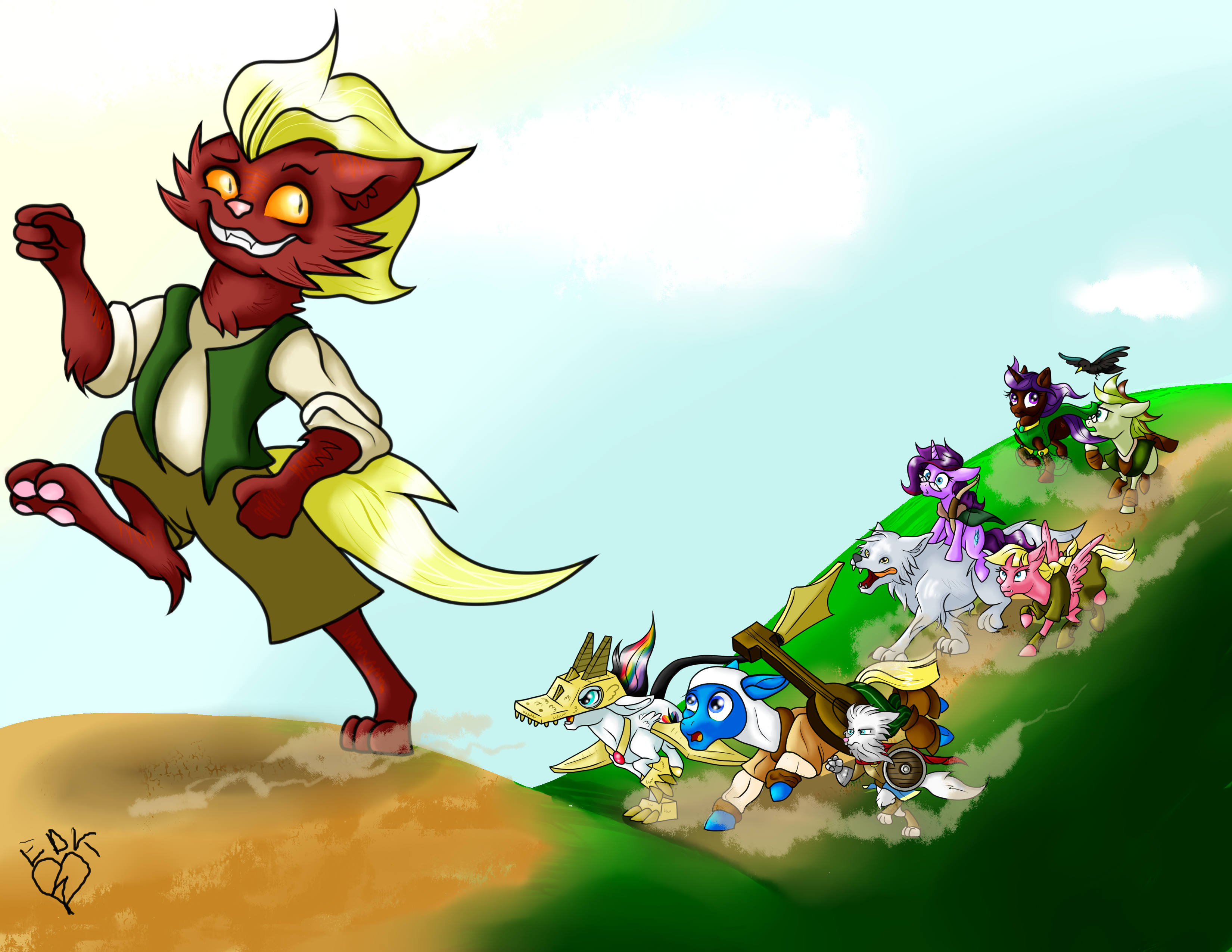 Watch
With my new tablet and just recently understanding the program "SAI" (thanks to some lessons from

) I've completed this commission requested by

It's the scene where the team from Josh Scorcher's Brony D&D team, Amber, Ivan, Oin, Riyen riding on Shiloe alongside Rose, and Faeuthiren and Jalerom running close behind, are chasing Imortillo before they run into an army of dwarves. As the story goes, they have no idea that Imortillo is the Chesire Cat, who actually is a chaotic god to Oin the dwarf!
OCs are owned by:







Amber/Lightning Bliss is owned by me.
Notes: I know I have a lot to learn from SAI but I hope this is the start of better things to come.