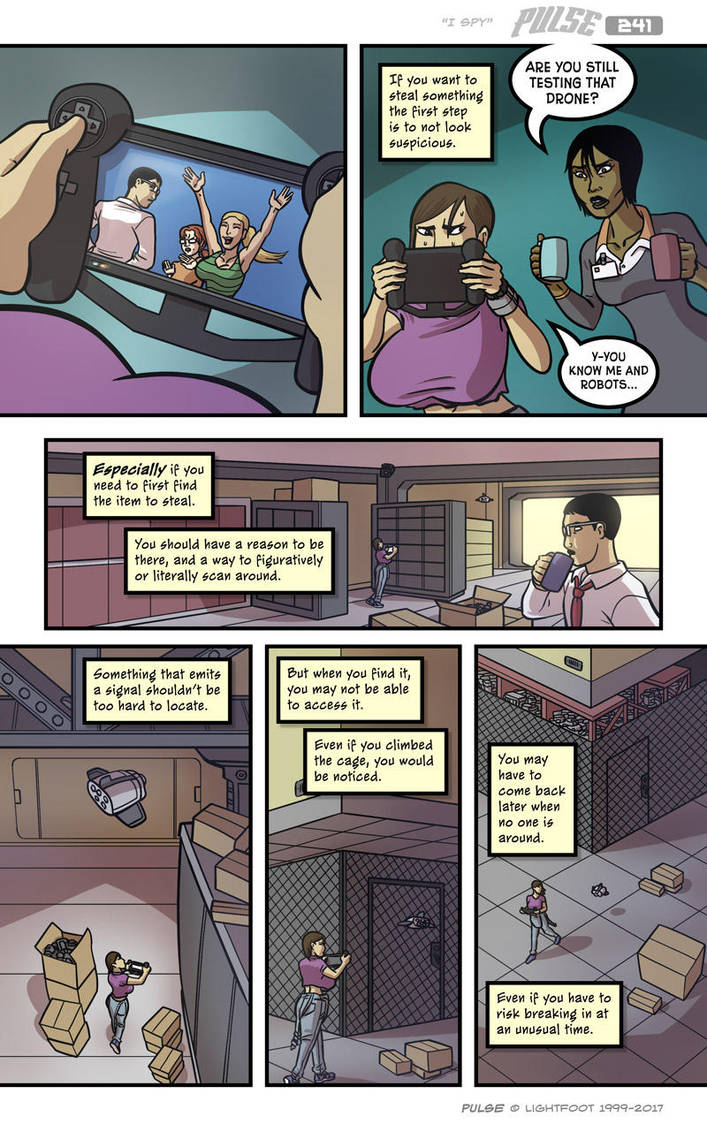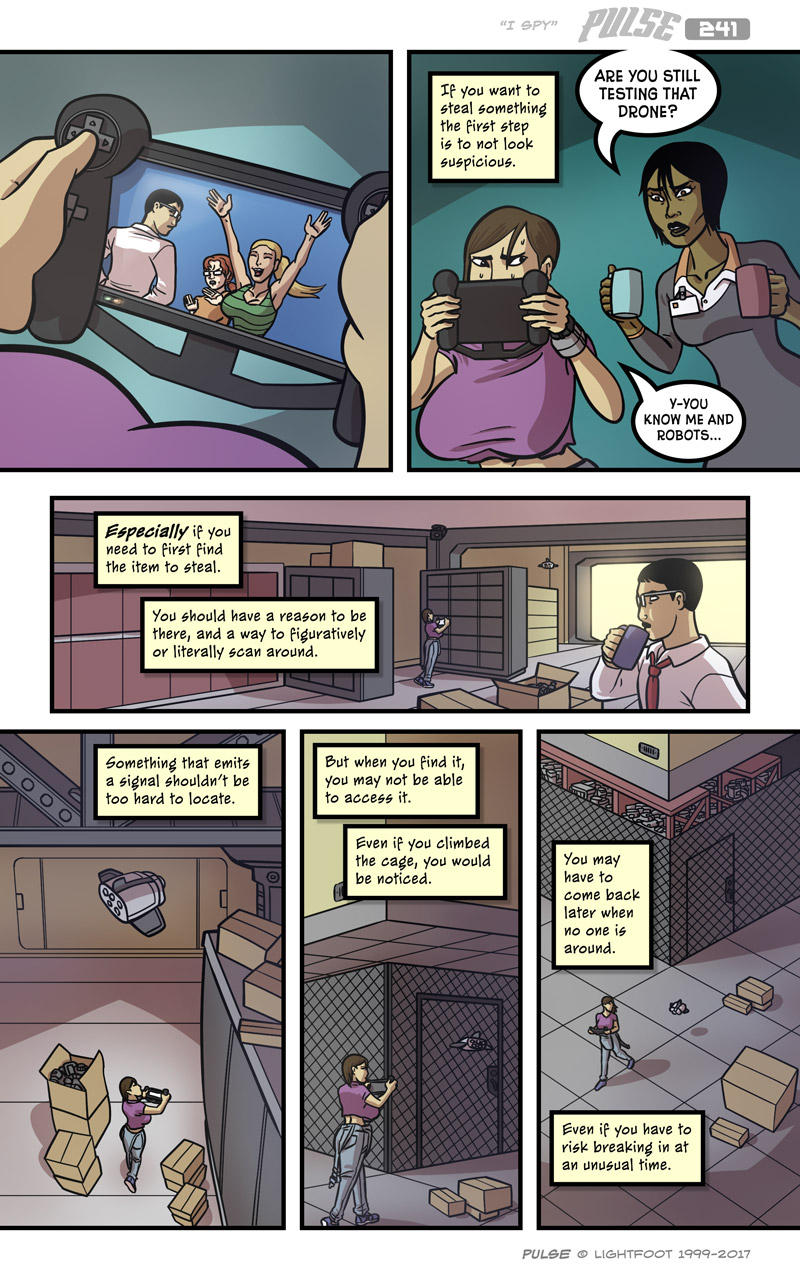 Watch
Three pages left for the chapter. Bets on if she ends up stealing the item or not?
You can also view the comic here-
pulse.webcomic.ws/

Annie needs to work on her nonchalance... although, her innocence is adorable.
Reply

I figured some part of this had to seem difficult, otherwise this might seem like this could even be the start of her going bad. Instead she can bend the rules when it seems like no one will be hurt, but it's still torture for her.

It would be funny if she just blurts out a confession far into the comic, when everyone else has forgotten this here.
Reply

Yeah - how people react to this kind of thing tells you a lot about their character and I think you got Annie's reaction just right. This SHOULD feel well out of her comfort zone because she's not used to doing this kind of thing. If she was just doing it casually, it would definitely make her morality seem far more questionable.
Reply