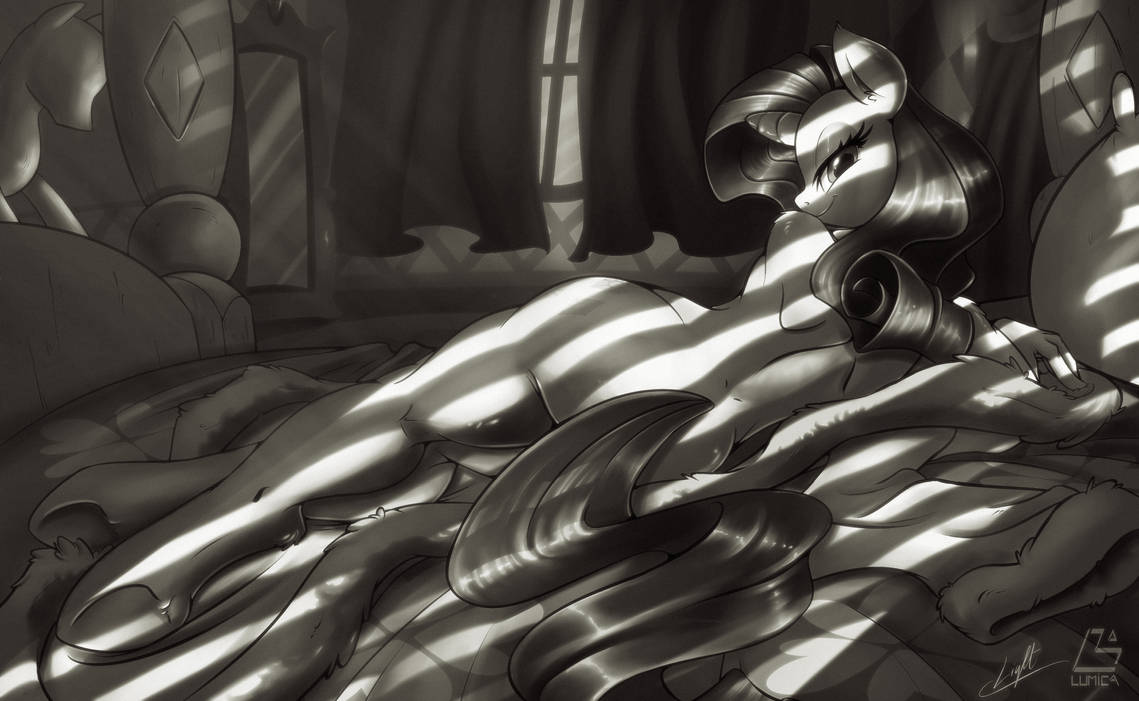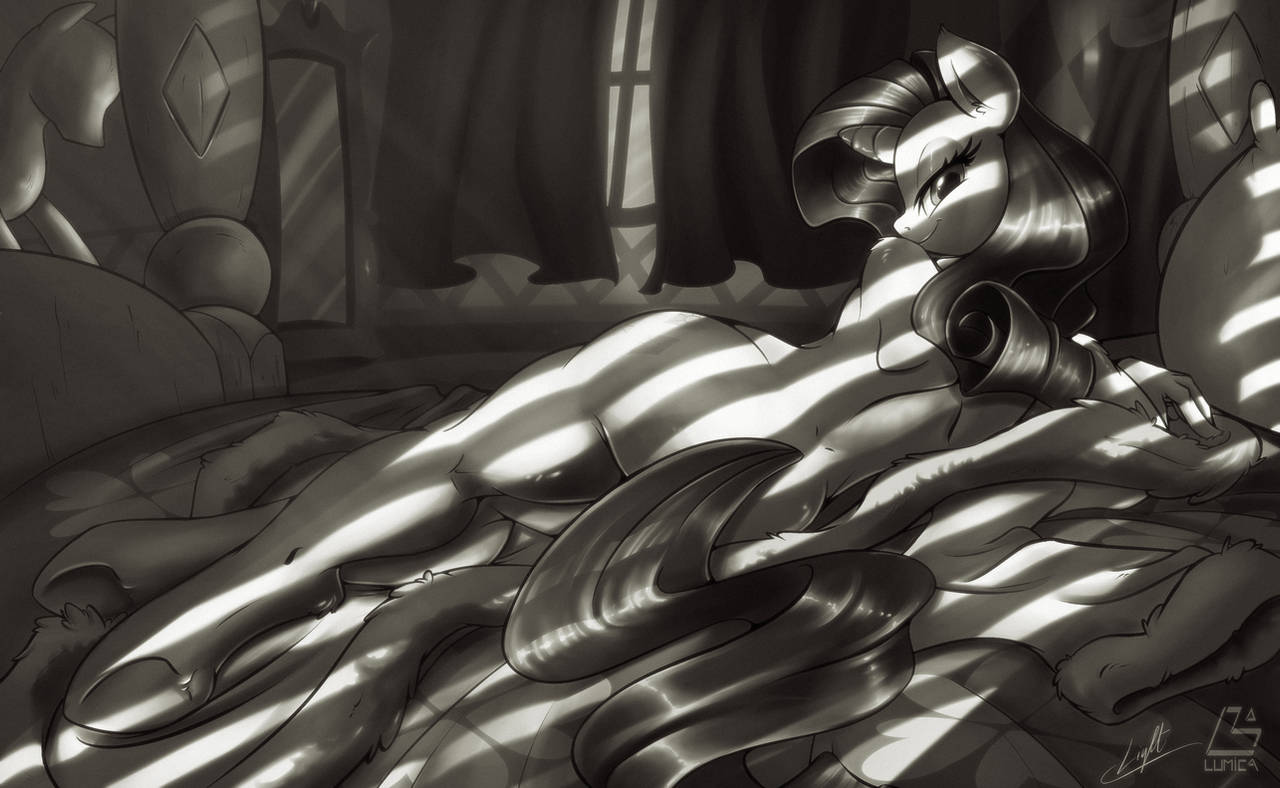 Follow us on Facebook :
www.facebook.com/mlptimeywimey…
and Webcomics :
little-pony-timey-en.webcomics…
--------------------------------------
Digital Painting by

/ Light
"My
Little
Pony:
Friendship
is Magic
"
products
/ arts
belong to
Hasbro
Studios,
Lauren
Faust
DHX Media
and
all
the respective owners of
this brand
.




I think this one is even more amazing than the full color version; part of why Black And White films and photography are still held in such high artistic regard is that it requires an extra level of skill to craft a beautiful composition without a tool as important as color, and for this to simply be an unsaturated version of a color original and still be this elegant and evocative of a time and place is a real accomplishment. This is magnificently framed and composed, with use of lighting and texture and draping so lifelike that, absent the lovely anthropomorphic Pony lady, one could be forgiven for assuming it was an exacting duplicate of a perfectly-timed photograph. Brilliant work, simply brilliant.
The Artist thought this was FAIR
6 out of 6 deviants thought this was fair.