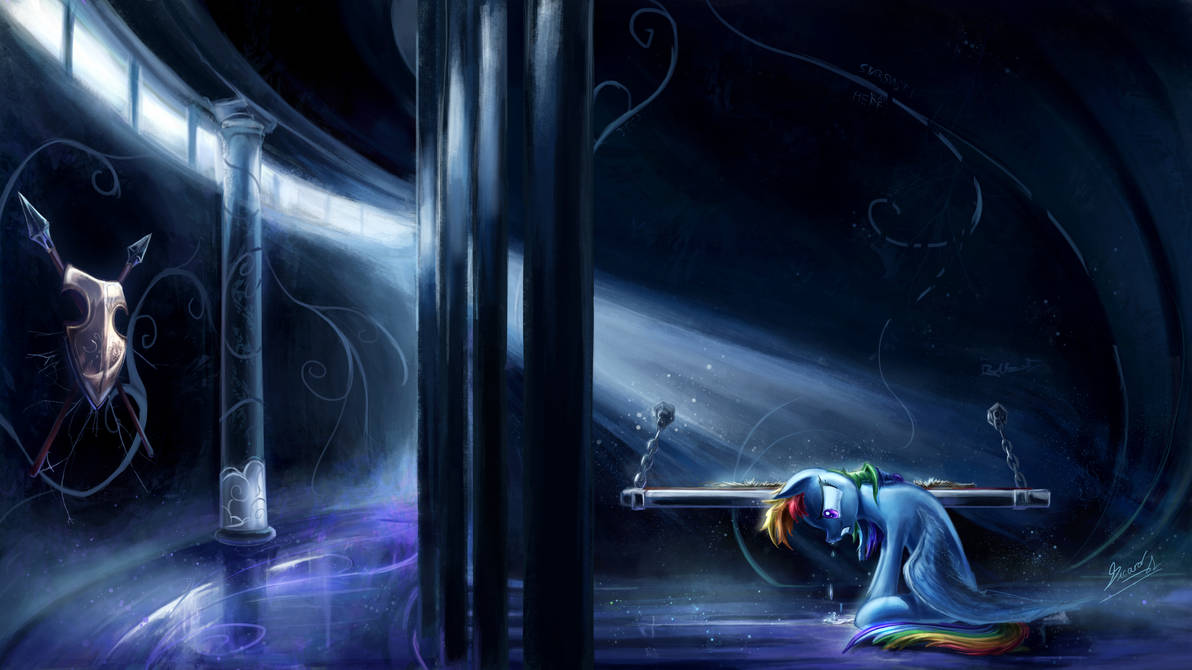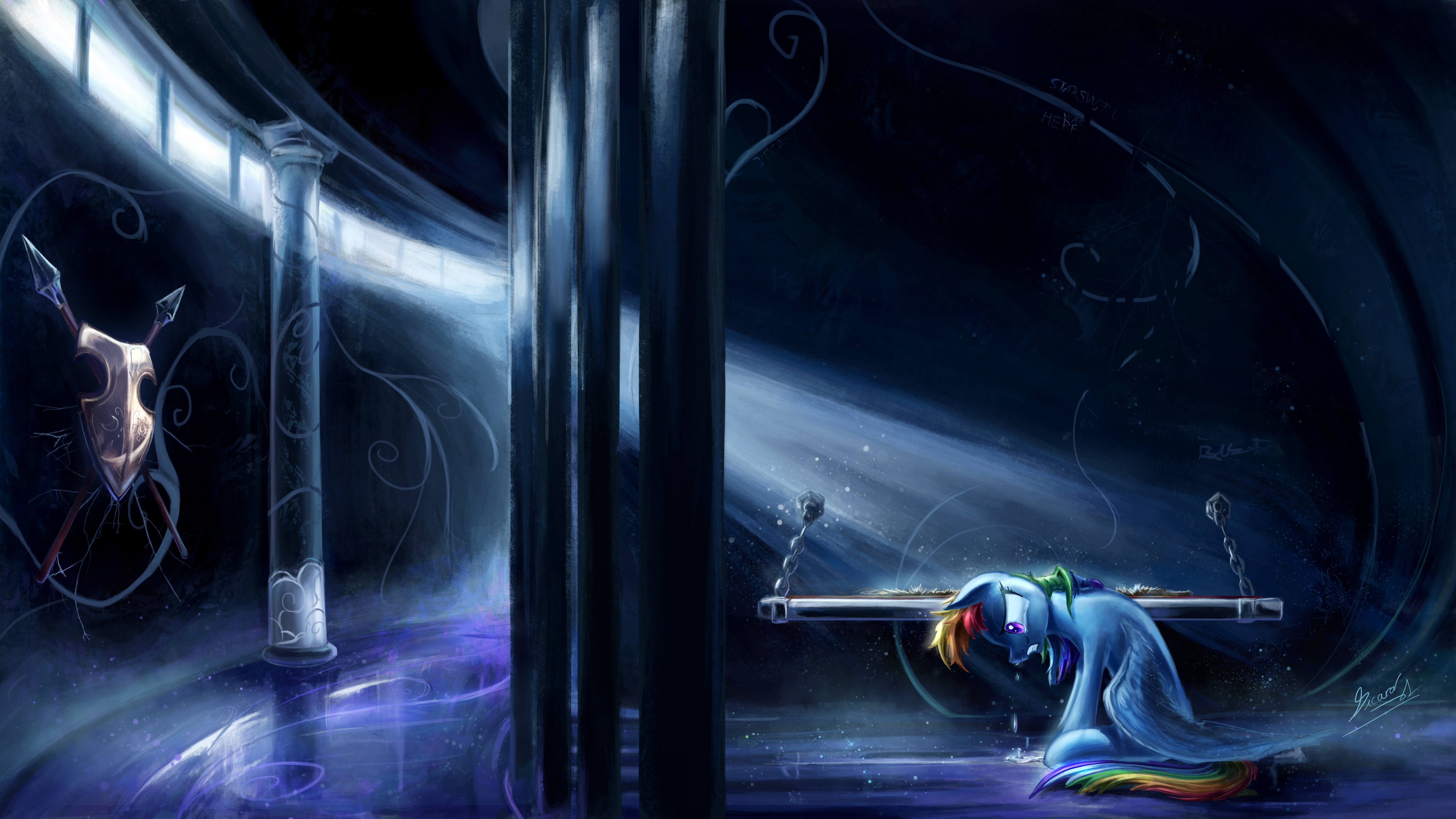 Watch
Hi friends. After another dead lapse I bring you this pic. I really got into a lot of troubles across this time.
This was an very interesting idea suggested by
About rainbow dash being imprisoned after the weather's factory incident she caused in the episode 05, s5. For the environment I had an incredible amount of problems, even if it has a simple-look like.
Hope you enjoy it :3.