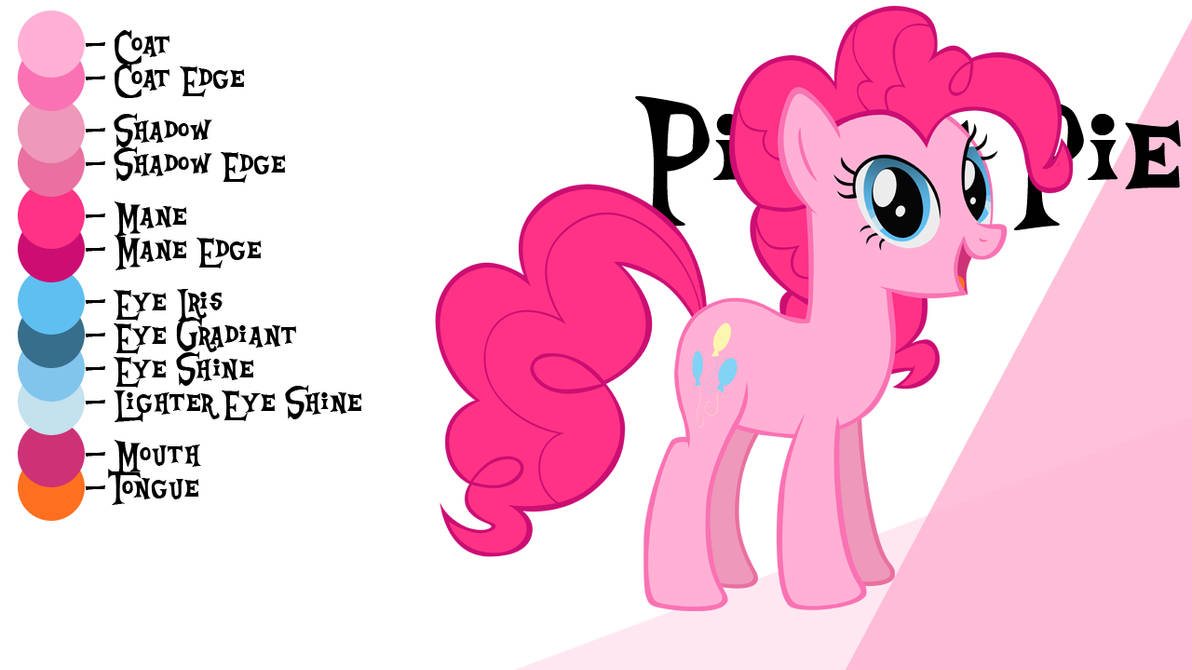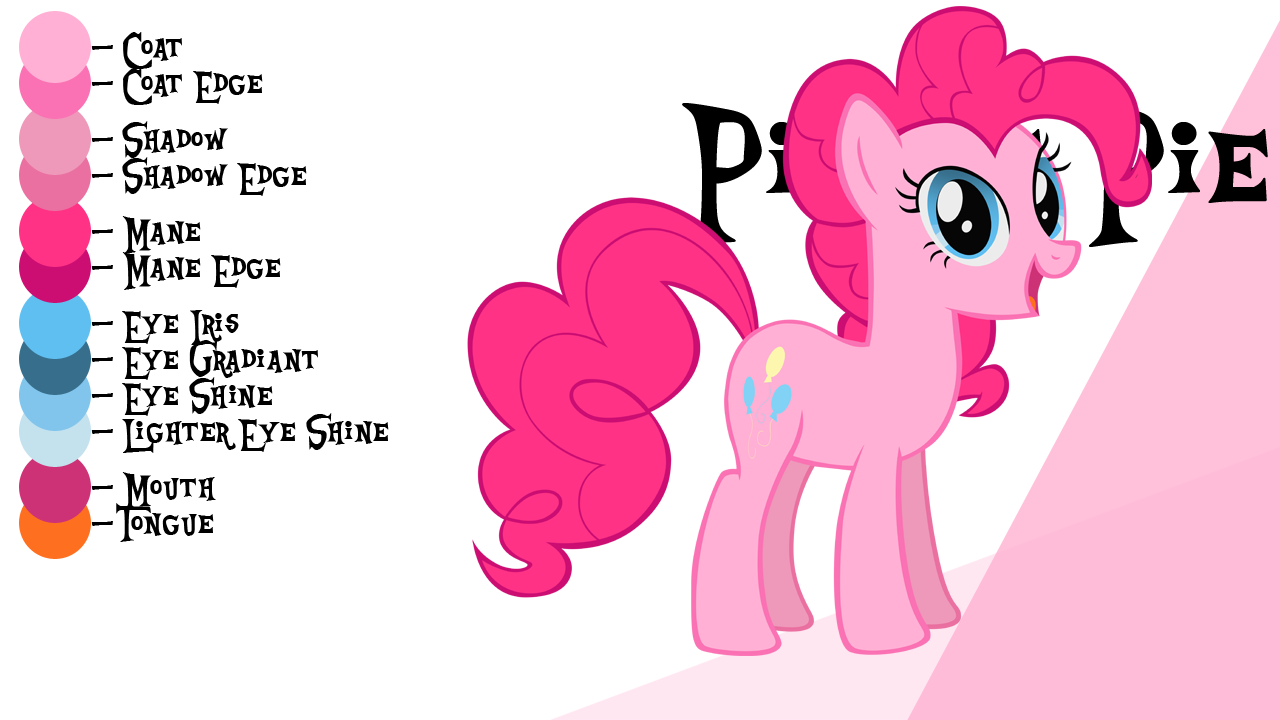 Watch
A detailed colour guide for colouring Pinkie Pie. This should have every colour you need.
Sometimes, the images appears as jpg even trough they're png, press the Download button if this happens.
Everywhere, people uses different colours on every vector. This guide uses the same colours from the iTunes 1080p release. RAW, with no YUV to RGB conversion.
These colours are updated from somewhere in Season 2.
To get the right colour, I found a frame which had the character up close, then I found a large spot which isn't affected by compression, and used that as the official colour.
You are allowed to use this artwork,
only as a colour reference guide when colouring your vector or other artwork
you don't have to give credit.
Colour-charts for other characters:
Mane 6
Twilight Sparkle
*
Rainbow Dash
*
Applejack
*
Fluttershy
Cutie Mark Crusaders
Apple Bloom
Scootaloo
Sweetie Belle
Babs Seed
Other
Berry Punch
*
Diamond Tiara
*
Golden Harvest
*
* Marks an old version of the layout.

Why do none of your color guides have the colors for the teeth?
Reply

Reply

Reply

Reply

kuce znowu?

Reply

Can you maybe add the codes too? I'm making an art on Bitstrips of Pinkie Pie and my colors are never... Similar to the real Pinkie Pie so I try to find her color codes for example: #F3B6CF but the only codes I found are her old colors that are a bit grey-ish. Thanks!
Reply

this is an epic guide! but heres a tip: try to include the cutie mark colors

Reply

Awesome color guide^^ i for myself am still using the ones with the colors of the old episodes

Reply