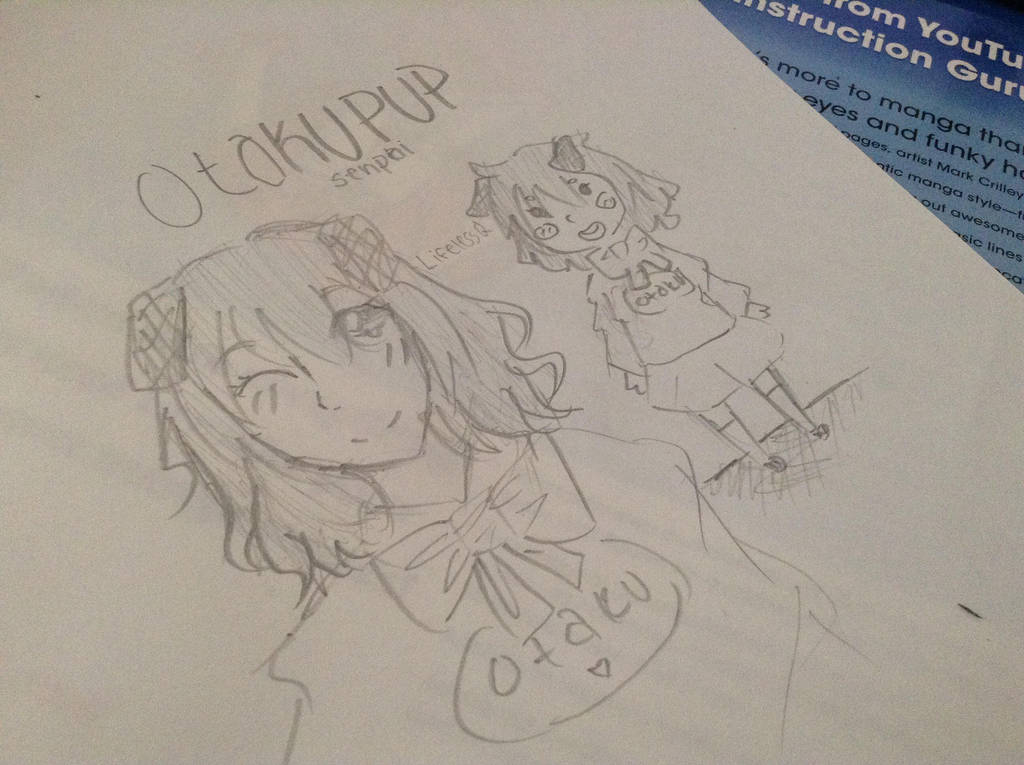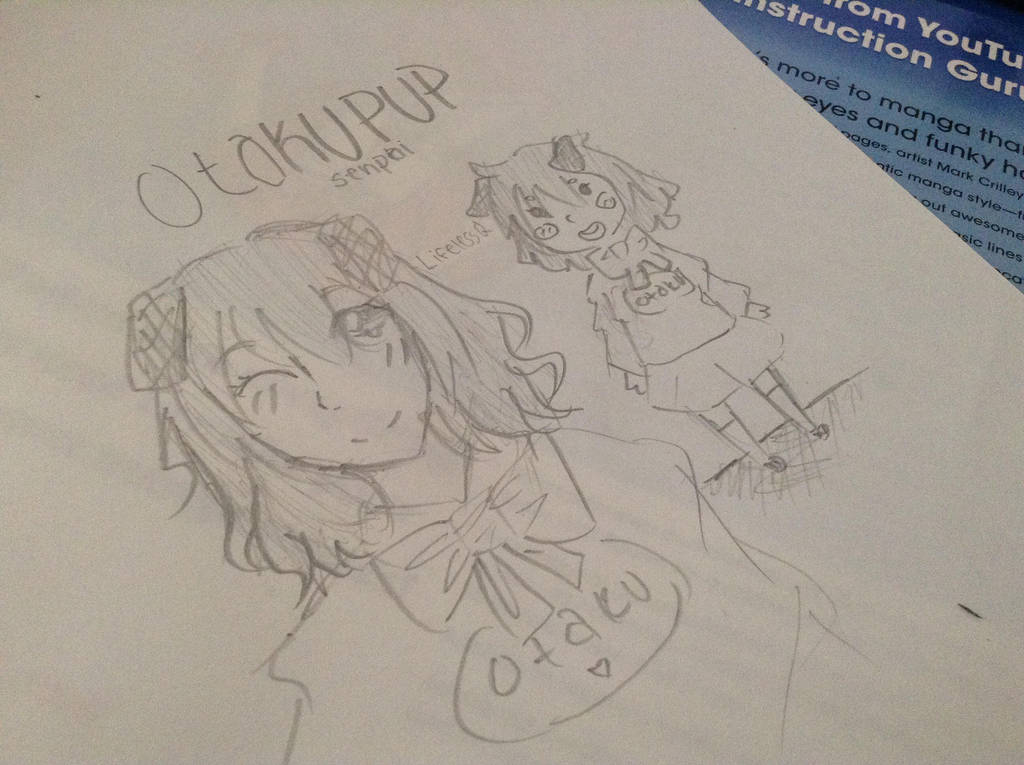 Watch
Hey there, look who is alive

this is so late I'm really really sorry , otachie-senpai. I promise your comic will come very shortly. Also have his chibi thing as an apology.

art - me
character -
OtakuPup

Hey nice seeing you again and that looks awesome. Love the two different forms of Otakupup. Man it's been a long time since I done an artwork of her.

Do I see Mark Crilley's Mastering manga book there?
Reply

hhahaha!!!! aaaw!! no need to say sorry!!!!! >/////< im very patient on waiting for my commish~ (its only when they deactivate or beomce super inactive for 1-2 years now that i become a bit frustrated)
So as longas u remeber and will still plan to do it, u dnt need to apologize!! <333333 and also... COUGHS BLOOD
THIS IS TOO ADORBALEEEEEEEEEEEEEEEEE!! <333333 AAAAAAAAAAAH! TWO DRAWINGS IN ONE... AHH!! I SERIOUSLY DONT DESERVE SUCH A THING TO BE AN APOLOGYY!! >//////<
I am actually loving this way too much! <333 that chibi beside me is just.. //blush~ <3333333 PLEASE TAKE IT BACK BEFORE I COUGH MORE BLOOD. hahahahahahahaha!!!!
(looks like this icon is sneezing dough ..sweats)
TAKE UR TIME AND DO UR BEST IN REAL LIFE WORLD! <33333333 JUST COME BCK SOONNNN! <333333 >w<//
(PLEASE THAT SENPAI qwq// pleaaaasseee!!!) HAHAHAHAAHAH!!!! IM NU SENPAIII!!!
Reply

Thank you so much!! And your welcome~~~

ill make ake sure to come back a soon as I can, I'm less busy now!
Reply