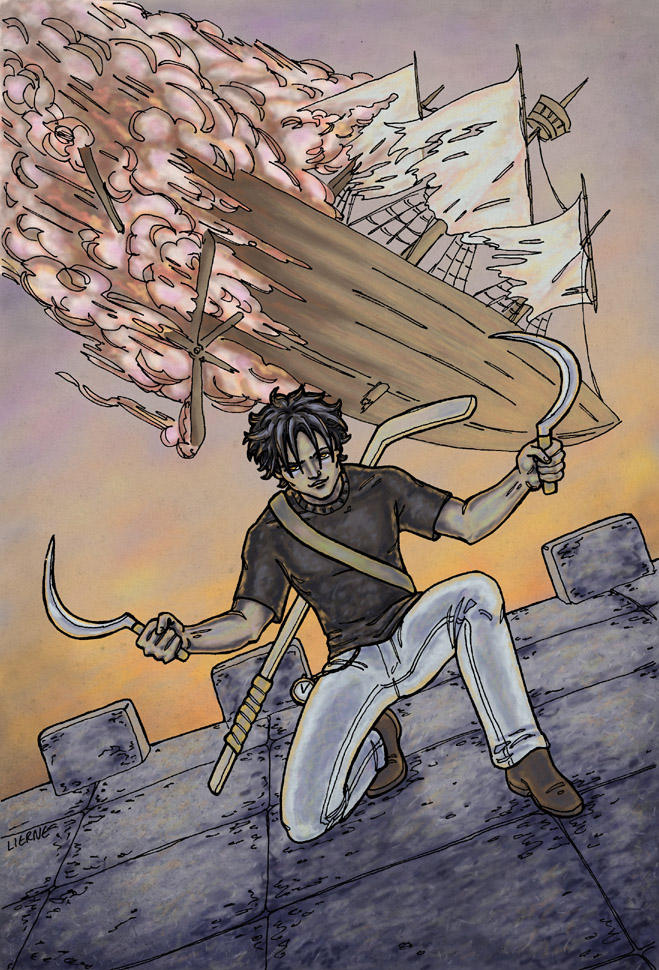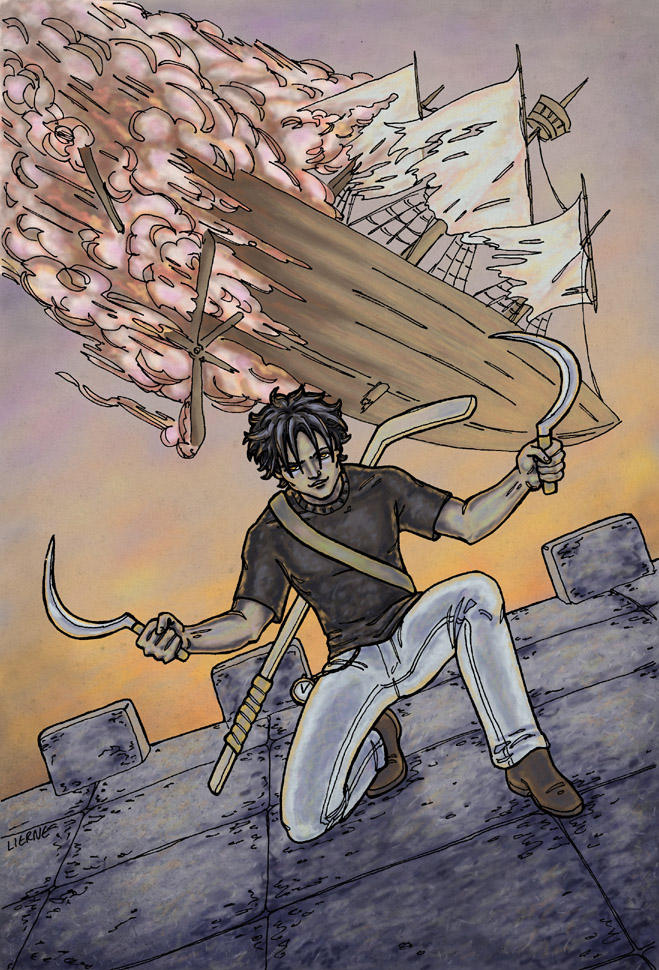 This is another commission from a player of the online game, The Kingdom of Loathing.

Woah, twin ice sickles and a hockey stick of furious angry rage? That's some serious boost to Monster Level. And it looks like he just pwned the Penultimate Fantasy Airship. We are clearly looking at a dangerous individual.
Reply
I don't know what it is, but it sure is cool looking!
Reply

Thanks. It's supposed to be a broken, burning airship. The game has a lot of silly references to other media, and the airship is in a region that spoofs Final Fantasy stuff.
Reply

oh yeah! that's the Penultimate Fantasy Airship!
I like the goth giants.....hehehe
I'm shadowpyre on the kingdom of loathing!
Reply