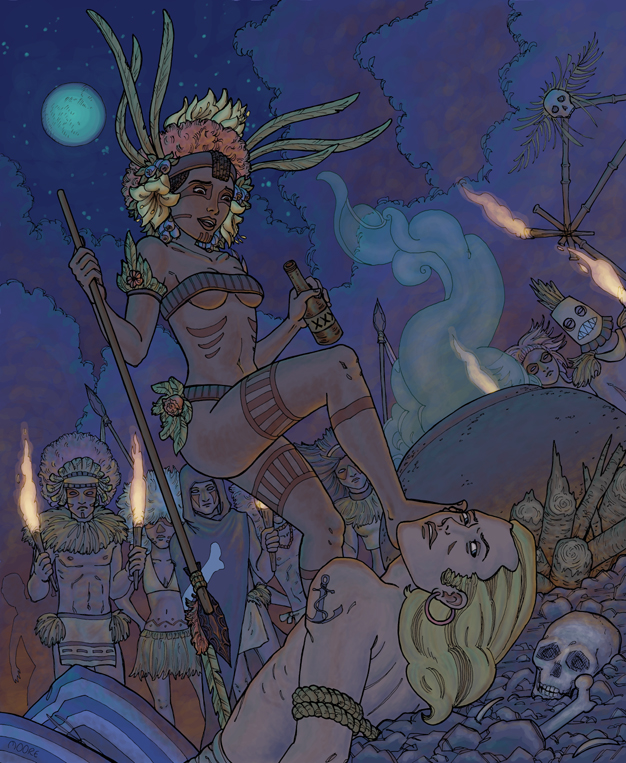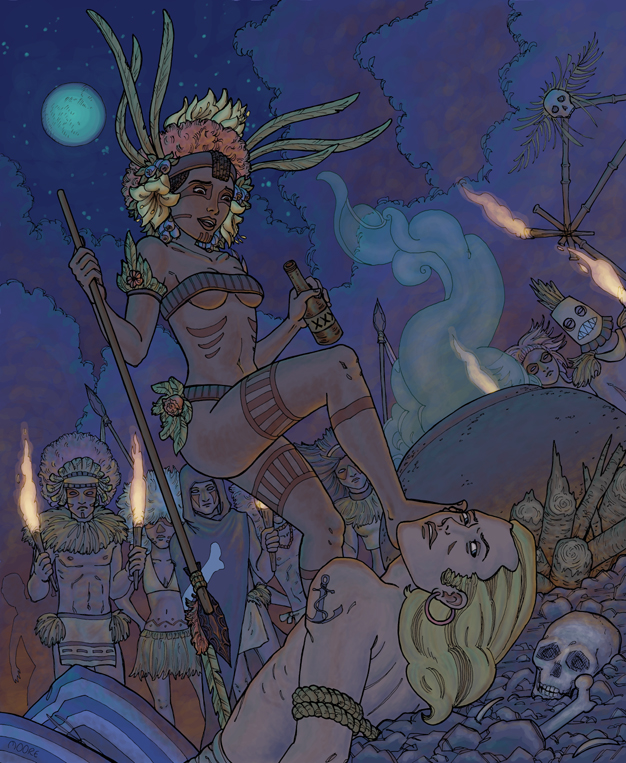 This piece was done many months ago for a cannibal-themed love story anthology that was sadly never compiled.

I don't have a cannibalism fetish, but the headhunter motif pops up quite often in the pirate genre and I like pirates. Many of the great works of pirate lore, such as the Monkey Island games and The Muppets' Treasure Island include headhunters. Here's mine.

Lovely piece. Great poses, strong composition. It's a little on the dark side though - it could use a few lighter values to make the figures pop a bit.
Reply

Thanks!

I'm not completely happy with the colors either, they are a bit washed out. In addition, it appears DeviantArt stripped the embedded color profile off the .jpg so it's even more washed out than it was originally.

Someday I will remember to mess with my color settings *before* spending hours coloring.
Reply