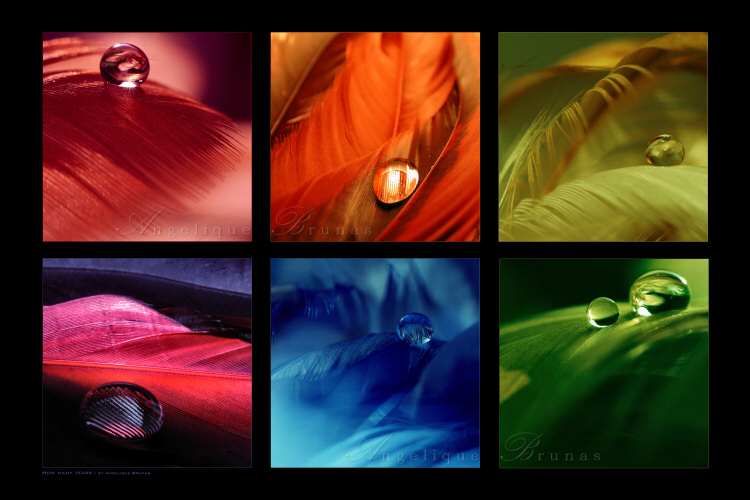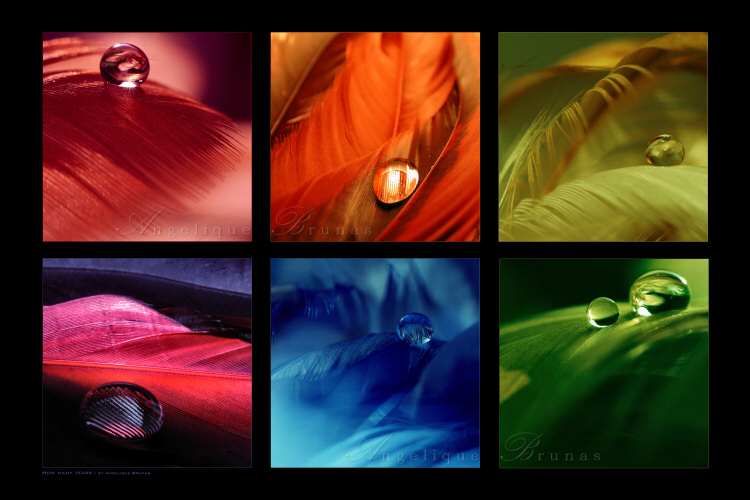 Watch
These are all seperate pictures, it's placed in darkroom for the color changes.
How many tears flow away
To become a sea of fears
How many hearts are torn apart
Till another torment starts

But before the world
Turns into a sun
All cruelty and violence
On earth will be dead and gone

So stand up for our human rights
Push back this pest of hate
Raise you voice pass on the light
Unite! It's not too late

Song by: Helloween
Nikon D70 + Nikon cool pix + sigma 50mm 1:2.8 + color adjustments in PSP.
And yes these are feathers


Please do not use my work for anything at all!!!
My works are copyrighted, some are even licened by print stores. I had to sign legal contracts for that to prevent others from using my images. I'm truly sorry but I don't have time to answer emails and notes about this question anymore.
People keep saying my watermarks are so ugly, and I really have to agree. Even if I tried several different ones they never made my images look better. And again, I hate them more than you do. Did you know that people are selling my work(s) and works from my friends? Please try and understand my reasons.

Thanks

This picture is also in the gallery of: =TasteOfLiquid