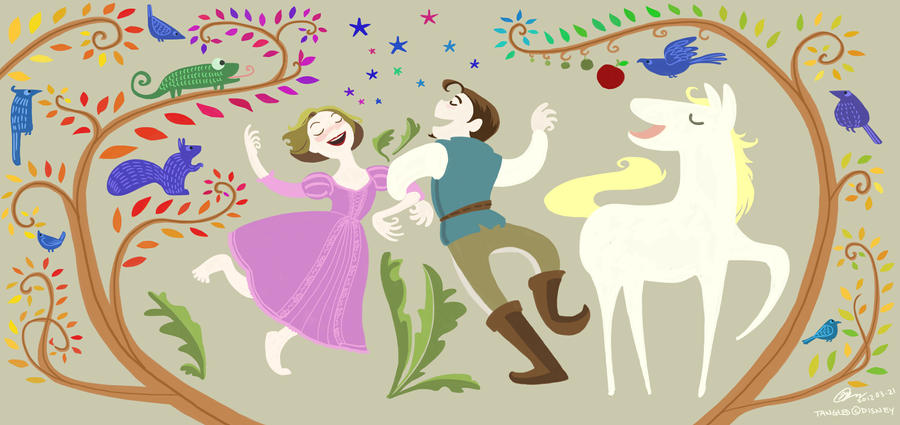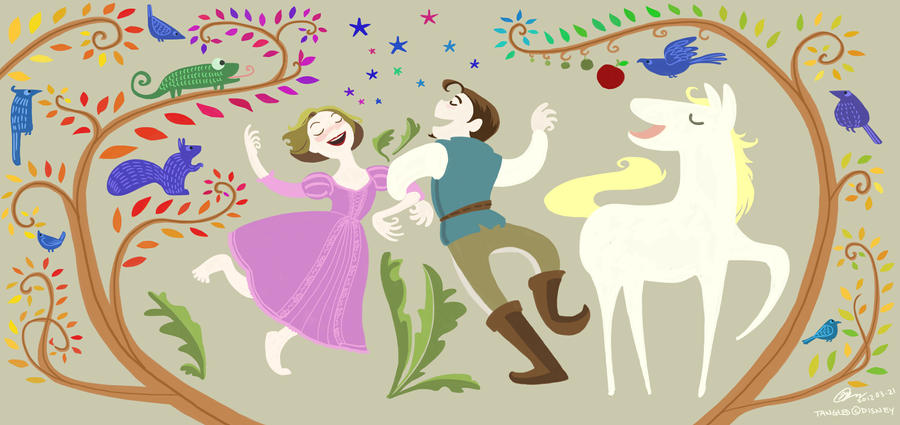 Watch
I stared, awestruck, at Claire Keane's concept artwork for Tangled. And then I attempted to make a knockoff. This is close, but not perfect. I do love this style though, and I'll probably play around with it some more.

It has a whimsical spirit. You've captured the feel of the style quite well.
Reply

Thanks

It's a really fun style to work in as well....and the colours are so fresh and pretty and and and....
PS: Don't know if you've heard, but Glen Keane resigned from Disney last week. Bit of a shocker, but hopefully he'll go on to brave new things.
Reply