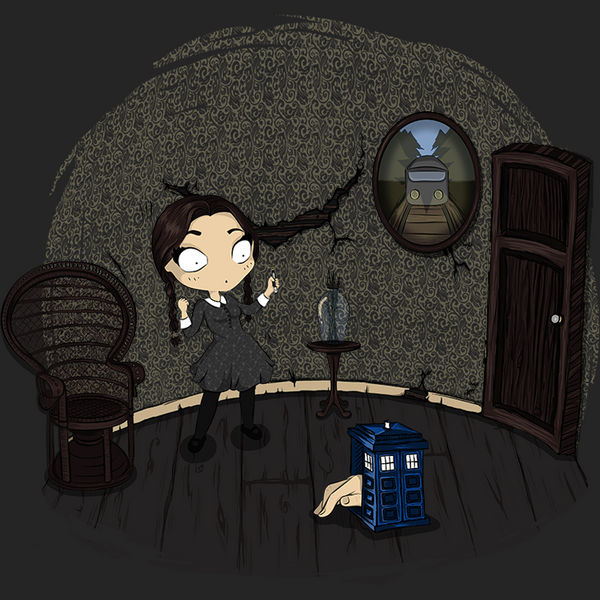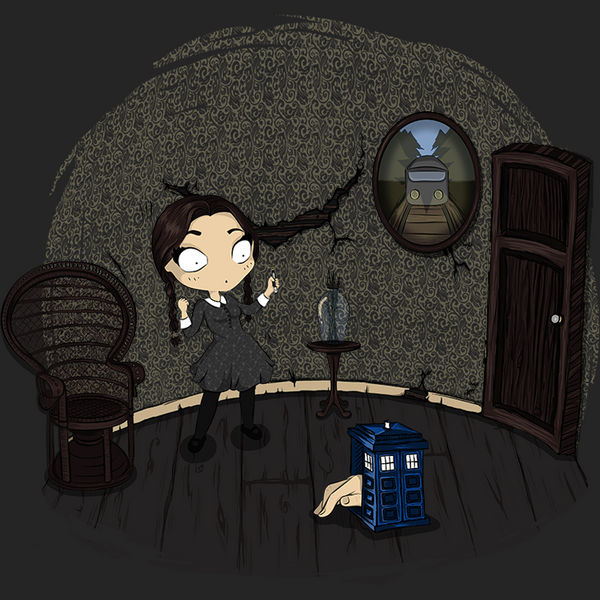 Watch
I hope you guys already saw this amazing episode from the 8th season of Doctor Who!!
The scene when the Doctor try to move the little Tardis out of the train's way is amazing, so here we go with a cross over!!
Can you recognize the Wednesday Addams/ Clara Oswald chibi, and if you look better i am sure you can recognize some cool stuff arround the room

If you want to see it printed just put a like on Qwertee!! :
www.qwertee.com/product/addams…
or this other simple version!!:
www.qwertee.com/product/tardis…
Thank you all guys!!

Reply

Is she supposed to be Wednesday or Clara?
Reply

Is a mix, i mean she should be Clara with Wednesday's clothes but they almost wear the same dresses so is hard to tell XD
Reply

Reply

Fantastic!

Reply

Oh that's so cool!
I love Addams Family. This is one of the coolest crossover ever!
Reply

yeah i thought it was, but no ones seems interested to print it T_T
Reply

Oh wow, this is awesome, I just noticed, well I won't give it away. Too many good details!

Reply