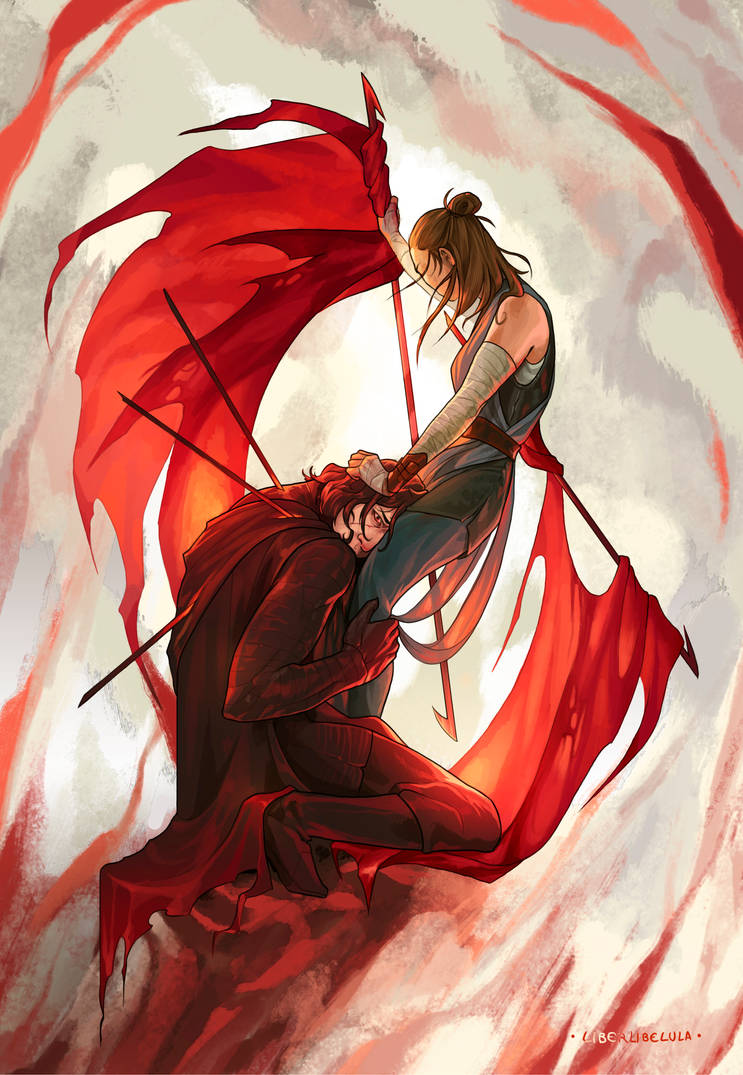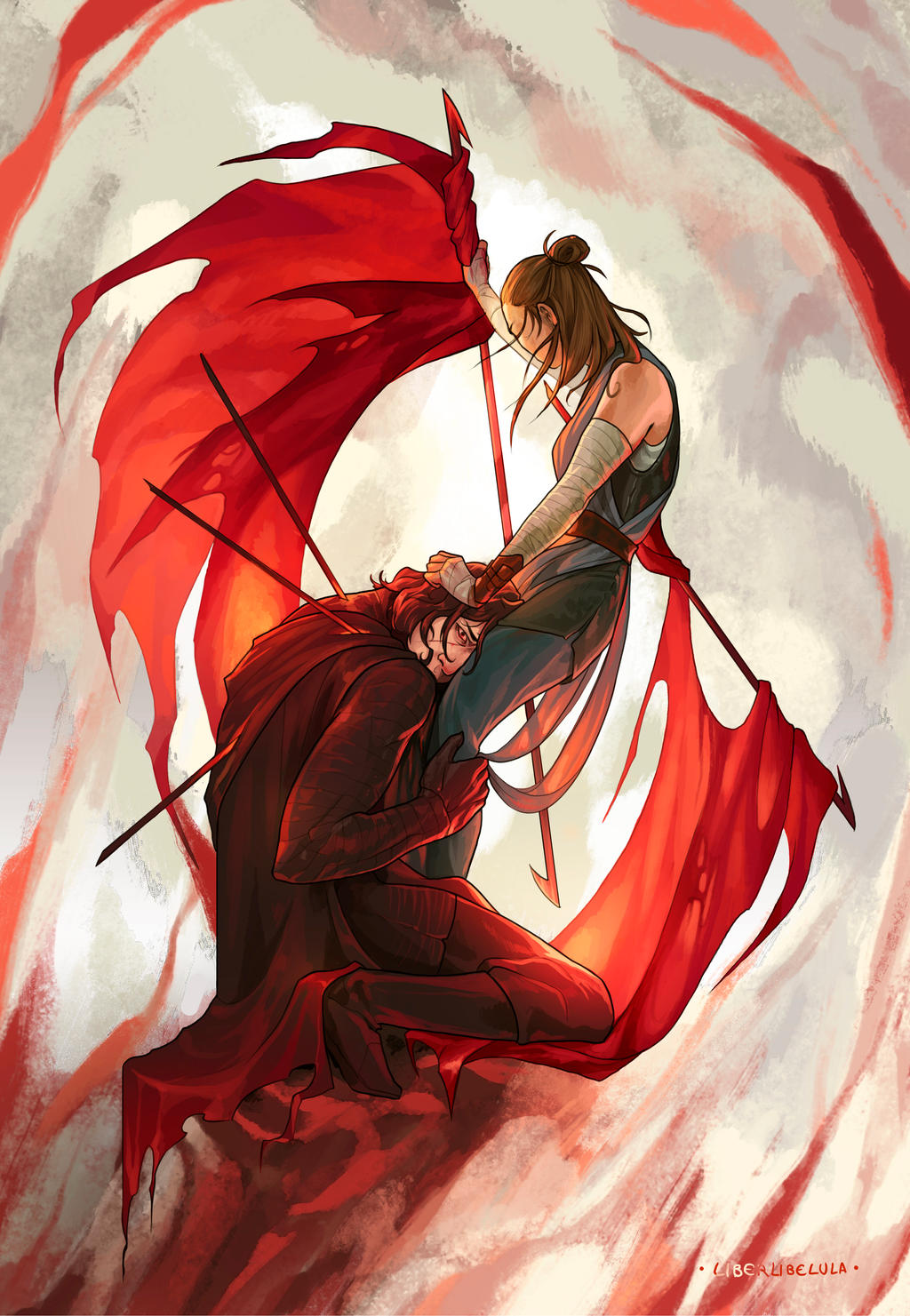 Watch
I've seen your flag on the marble arch
Love is not a victory march
It's a cold and it's a broken Hallelujah.
Yeah, I saw TLJ and if you haven't heard from me sooner, it was because I needed to process the sheer amount of fangirlism ravaging my hormones. Suffice to say, I LOVED it.
I got inspired by a sculpture by
Gustav Vigeland
. It was so Reylo. Also, reds, flags, spears and broken, bleeding hearts, light+darkness...? Yeah, count me in.
Get PRINTS and fancy pillows/mugs from this picture at my Society6!

Tumblr
|
Instagram
|
Twitter
|
Facebook