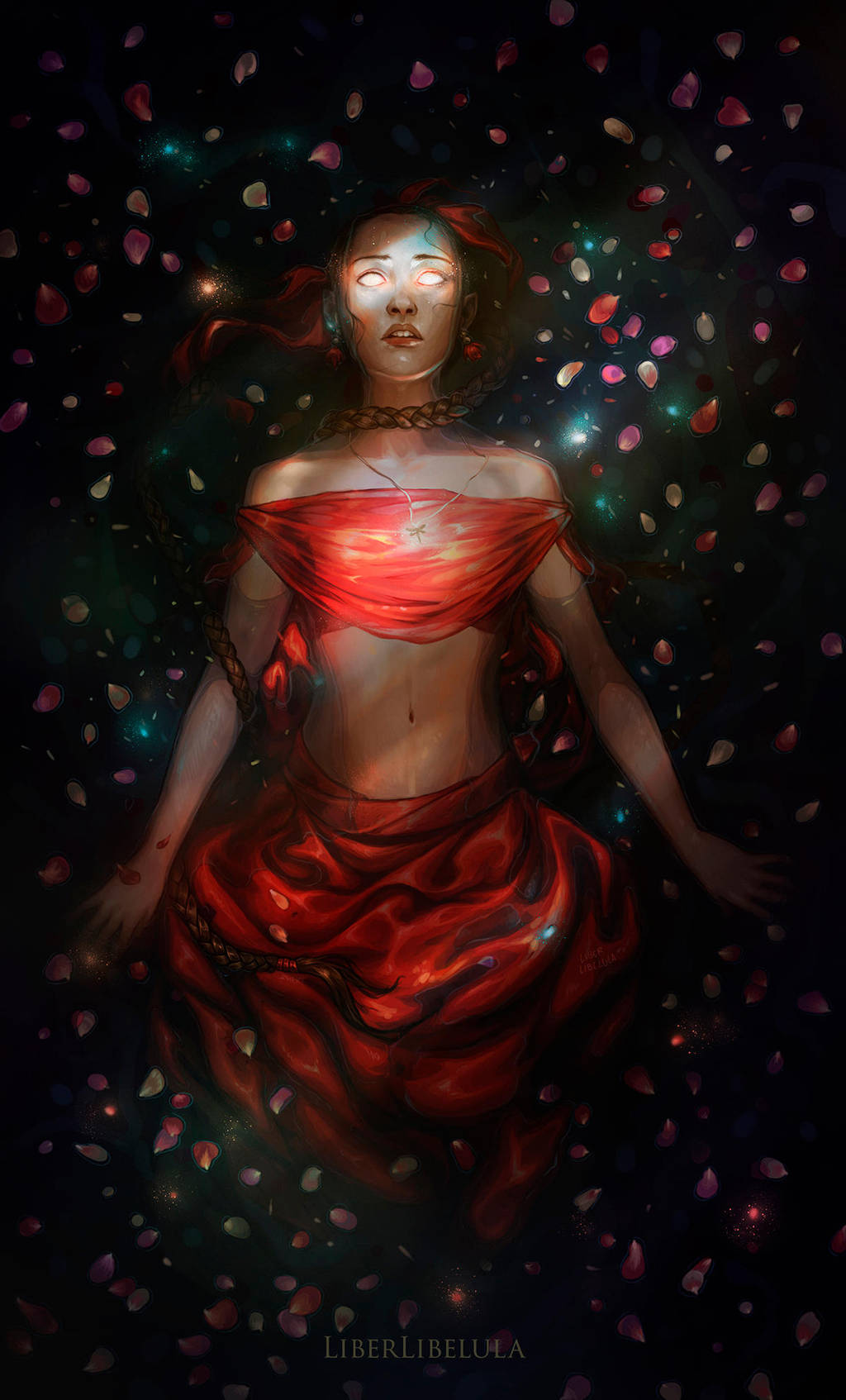 Watch
TUMBLR
PRINTS
FACEBOOK
It was about time that I made some Ophelia-like painting. See, I was with fever and I had no idea what I was doing, so I started this drawing while listening
"Lux libera nos"
over and over. And when the fever passed, I was like wtf, what is this. So I had to finish it out of stubbornness.
So here is Niobhai, one of the protagonists of my first novel (unpublished... yet). She's the light and joy of this micro-world, but as she'd say:
'The higher the mountain, the lonelier you get. And nobody can stand so long on the highest hill without eventually falling'.
Yeah, Nio, if everyone's falling, so are you. Your gods cannot save you now (maniacal laughing).

The painting on this is really incredible. I love how you did the glowing look in her eyes. It's ACE.
Reply

Reply

Oooh. I wish I could say something more intelligent than "shiny colors!" but there you have it.
Reply

Reply

I like your style sooo much !
Reply

This is honestly so pleasing to the eyes. I'm happy this was the first thing I saw when I opened Deviantart
Reply

Que linda!

Y espero que te sientas mejor!
Reply