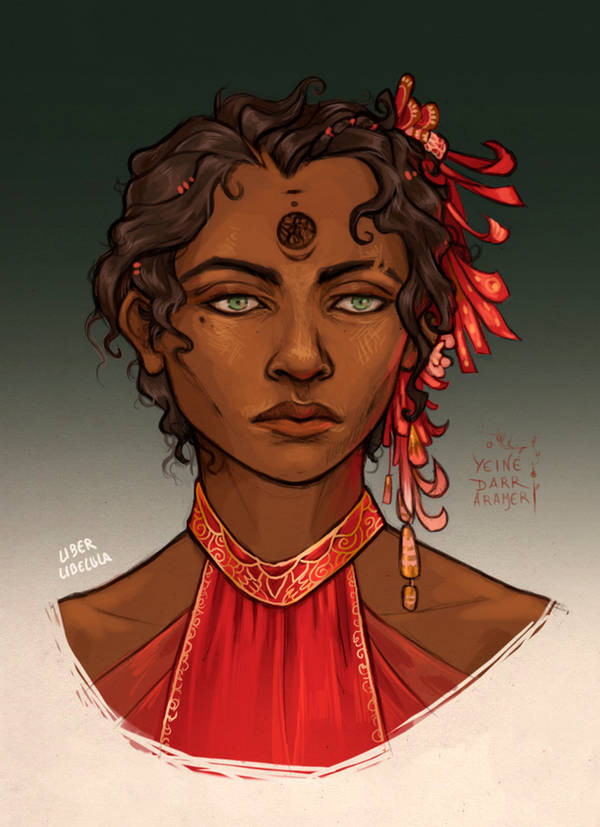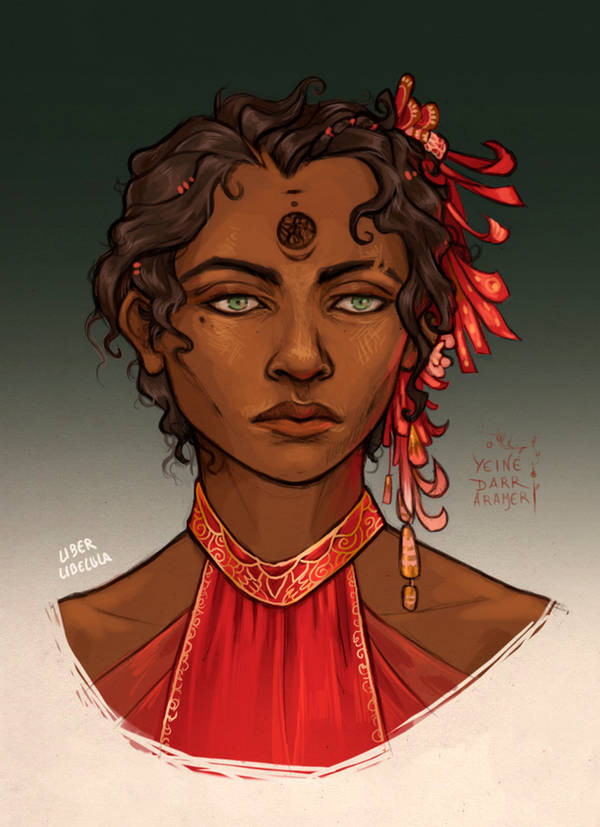 Watch
TUMBLR
||
FACEBOOK
From
"The Hundred Thousand Kingdoms"
by N.K. Jemisin. God, I loved this story so much. And there's even a second part! I can't wait to read the third, I'm almost sure there'll be one.
So here's how I pictured Yeine. I imagined her somehow black, but later I read somewhere that she looked actually some sort of Native South-American? I don't know if this is how she really was, but it comes quite close to my imagination. She's wearing fancy (and silly) red arameri clothes and headdress, and she's sooooo tired of all this arameri crap.

Reply

Reply

Reply

that forehead stamp looks painful
Reply