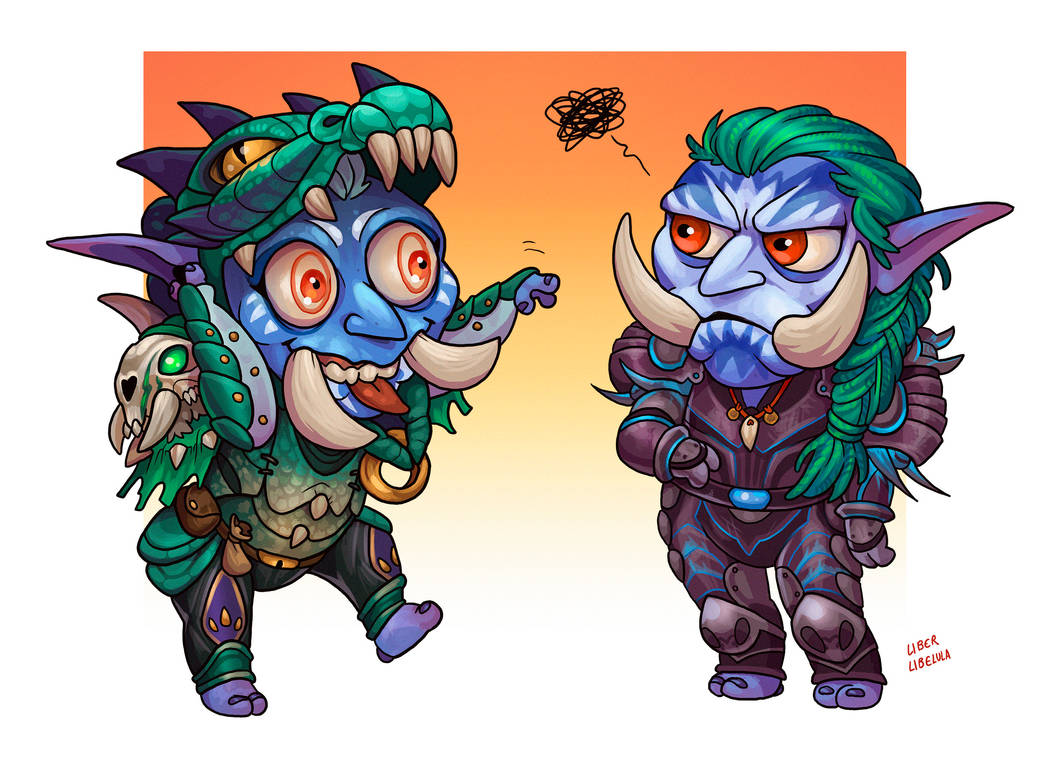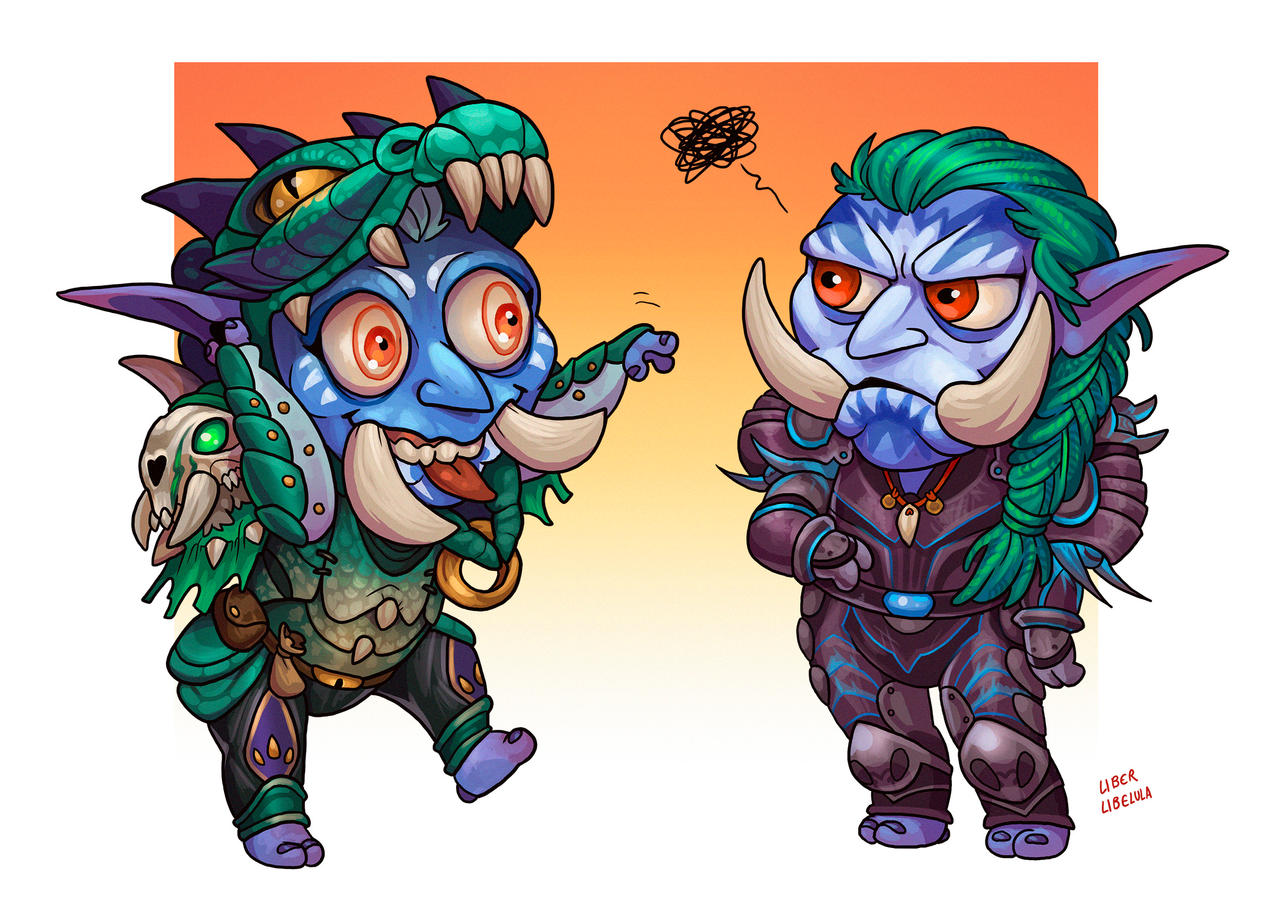 Watch
Siblings, huh. They can be your other half, sure... but what a strange other half!
This piece was for
ZulZaejuJin
, two trolls from WoW. I had lots of fun drawing them (you know I LOVE trolls with a passion, more even than Night Elves!). I hope you like them

Instagram
|
Tumblr
|
Twitter
|
Facebook


that's just price-less right there!!!
Reply

Reply

Sure! I can make a chibi for you. Would you like to get a slot in the queue?
Reply

OH MY GOD. I am so sorry for the late reply. I am actually torn with two things. One for my brother and another for a friend but I only have budget for one person so I don't know which one.....
Reply

I guess it's time to make them fight for your attention! XDD Nah, just kidding.
Don't worry. You have time to think while the queue goes forward. I can reserve a slot for you, and by September/October we start with whatever you've decided?
Reply

The crazy and the serious.

Reply

AAHHHHH MY BOYS <3 Thank you again for these two! <3
Reply