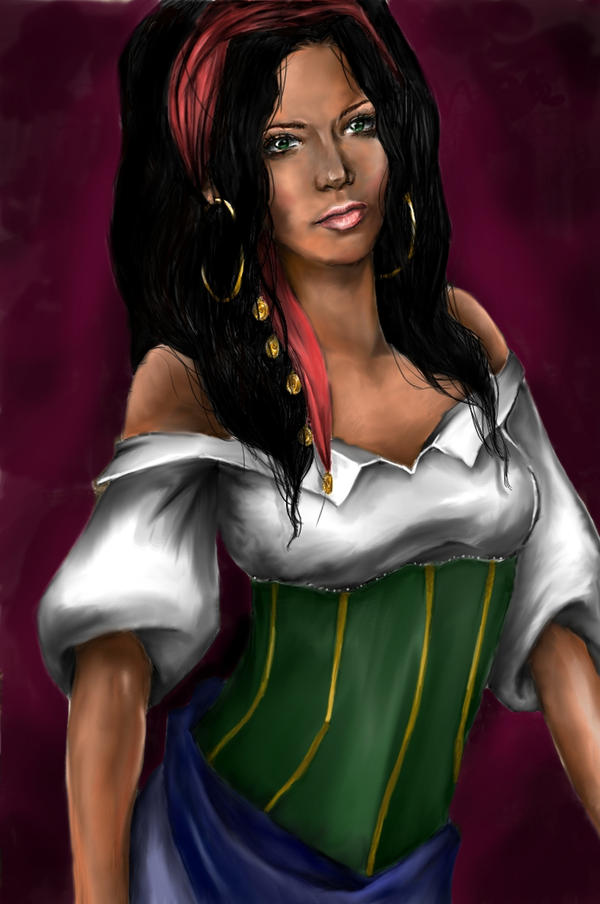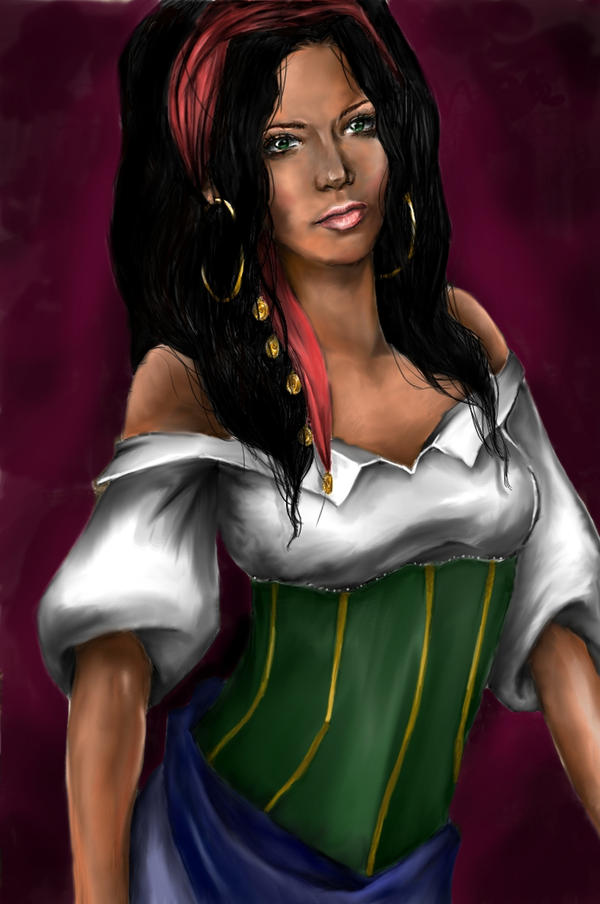 Watch
UPDATE: 21/4/2013: changed background and darkened the colours.
Wow, I haven't made one of these in 2 months!
So, finally here's Esmeralda from 'the Hunchback of Notre-Dame'
I really love gypsies so I liked working on this,,

6 hours work

I used Gimp 2.6

the background is a random Googlepicture of the Notre-Dame.

I used a reference for the body
Hope you like it!
x ♥
More: