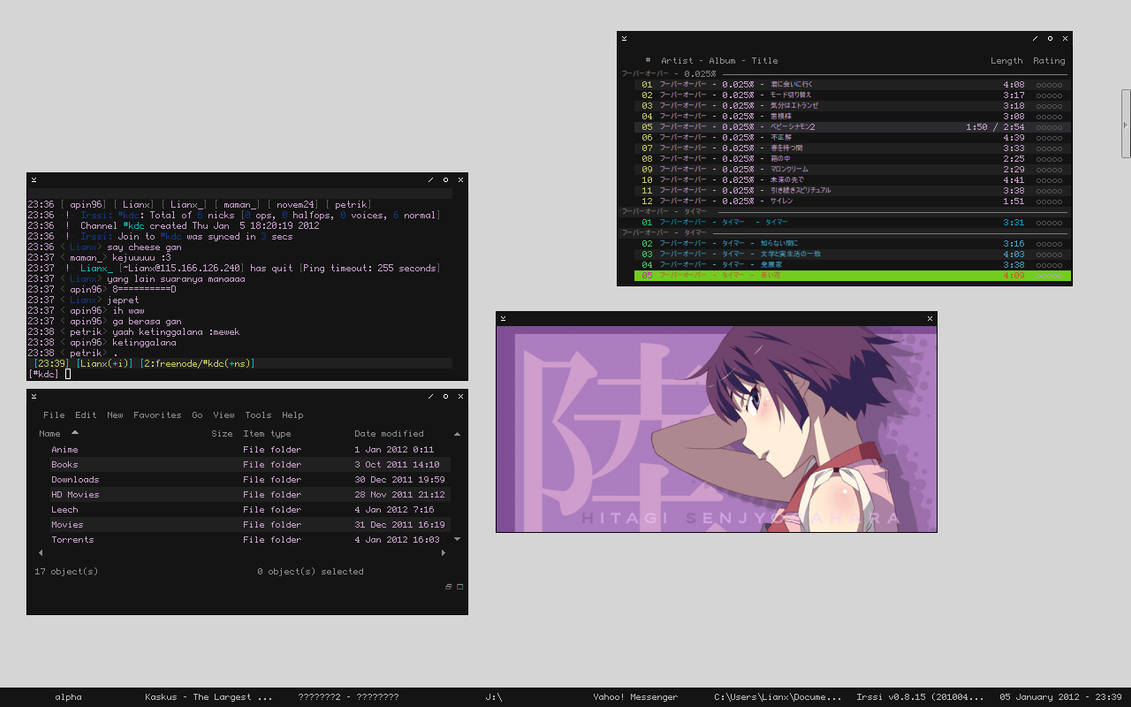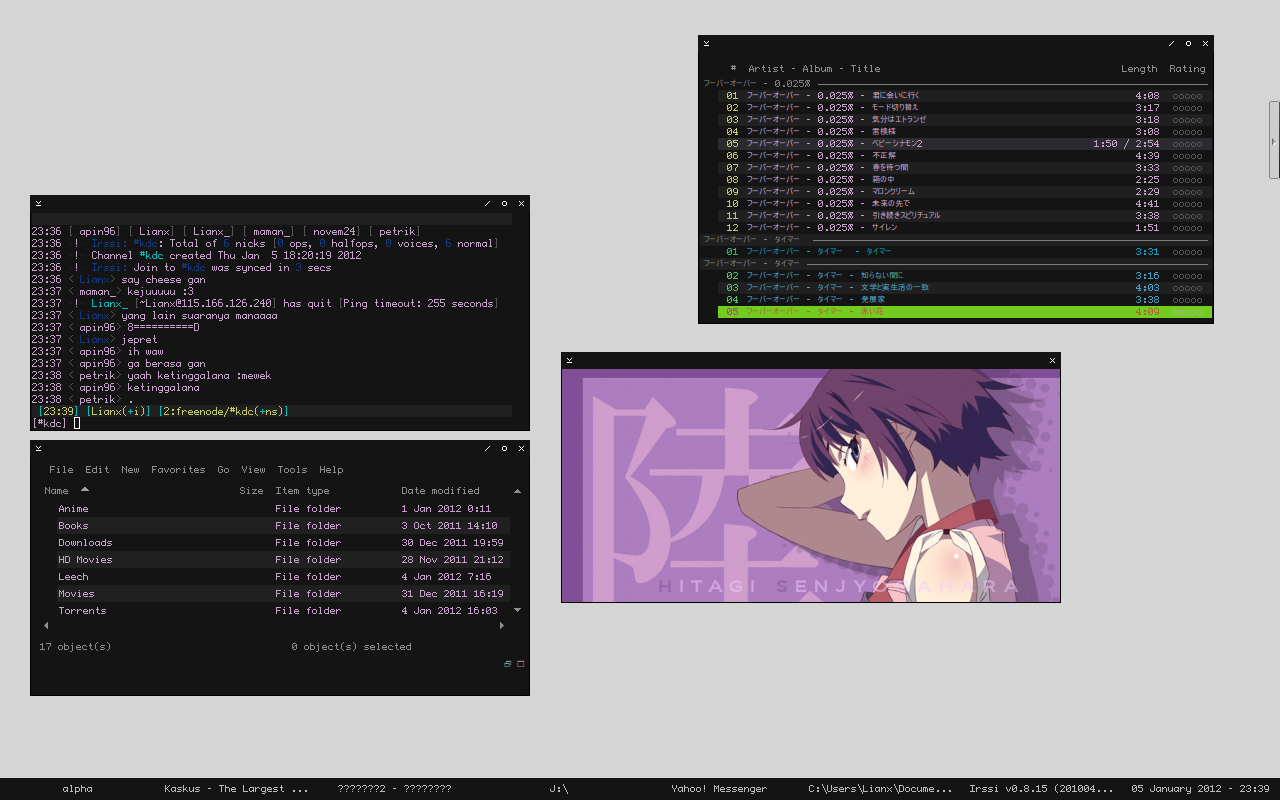 Watch

Is this possible for windows 8? I've been trying to spice up my os for quite a while now..
Reply

Nice shot!

Reply

looks really cute

Reply

Hitagi with short hair? o.O

Anyways nice shot. I like the colors c:
Reply

Hahaha, you should try watch Nisemonogatari now, it's interesting, though not as good as Bakemonogatari IMO

Reply

sarang penyabun

ah ada namaku, emang bantu ngapain yah kemaren

Reply

I like it.

Reply

Mind sharing the 3DCC and BBLean theme? : )
Thanks in advance!
Reply