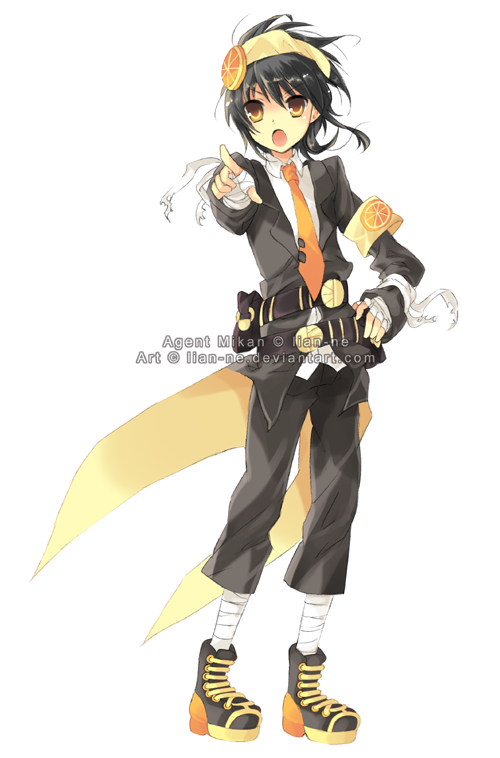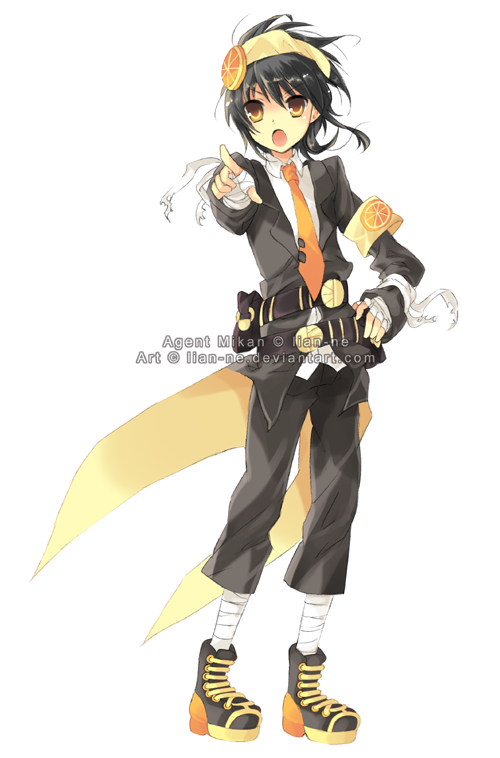 Watch
New fruit agent, Agent Mikan(Satsuma) xD
Facts:
>Girl who wears pants :/ Not a crossdresser
>Tough
>Reckless
>Speaks her mind when she feels like it
>Hangs around the training room a lot
>Small, so shes fast and flexible
>Sort of looks down on others
>A good sparring partner? lD
>Kind when she feels like it
>Not really a feminist
Weapon: I'm thinking of gauntlets and shoes that cause shockwaves upon impact/activation LOL but idk
>Her pouches contain bandages to fix the minor injuries she tends to get, also explains the random bandages on her arms and legs lD she doesn't care if she bandages herself properly which explains the excess bandage and random loose ends
>5'4'' tall
I'm drawing so many girls I wonder if I'm still able to draw guys LOL..
I lost the notes to all my agents sizes and ages...OTL
If anyone says she looks like someone (which I've noticed myself lD) I'm gonna punch them, seriously..
Agent Mikan © *
lian-ne
Fruit Agency © *
lian-ne