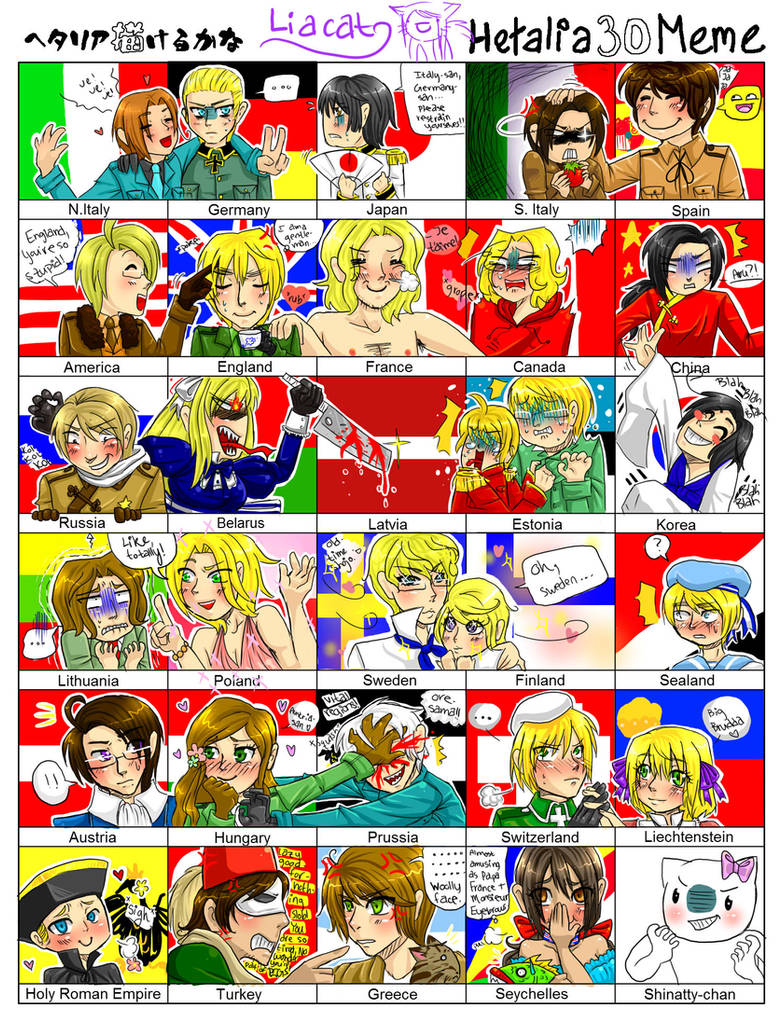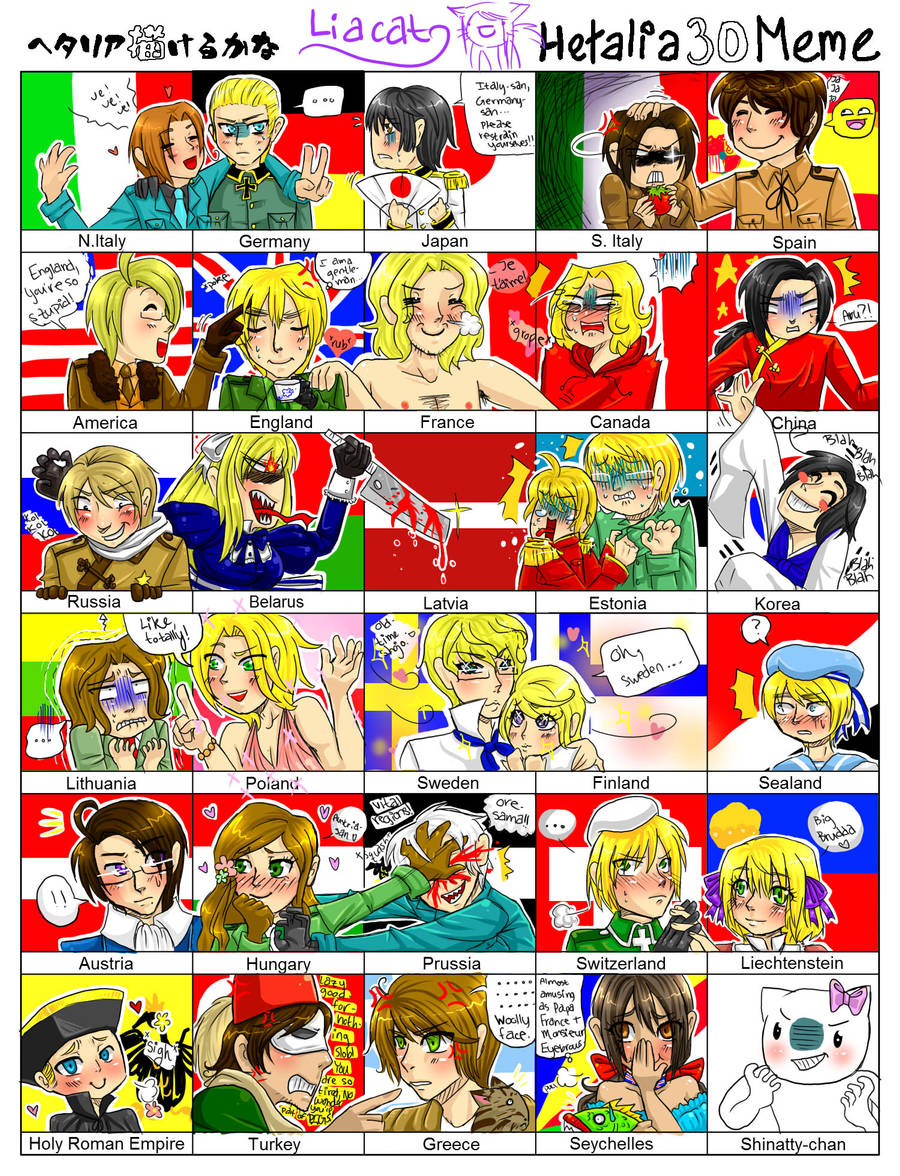 Watch

SPAAAAAAAAAM HETALIA SPAAAAMMMMMMMUUUUHHHHHHRRGHHH
LOL I saw this floating around but I'm a loser and I can't read Japanese.... So I had no idea what to draw.... But look!

translated it!!! >3< I'm so happy!
Blank Meme
Lol... I wonder if anyone else views their relationships like me?




btw.... Turkey is referring to PIGS, which is talking about the 4 countries in Europe with crappy economies- Portugal, Ireland, Greece and Spain. :T I thought it was funny...