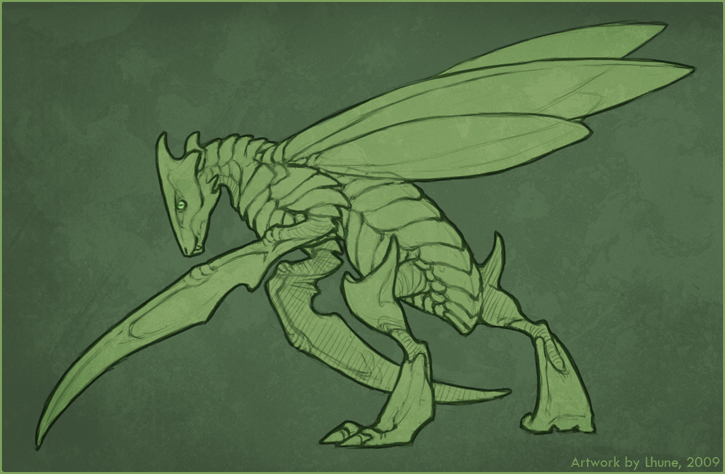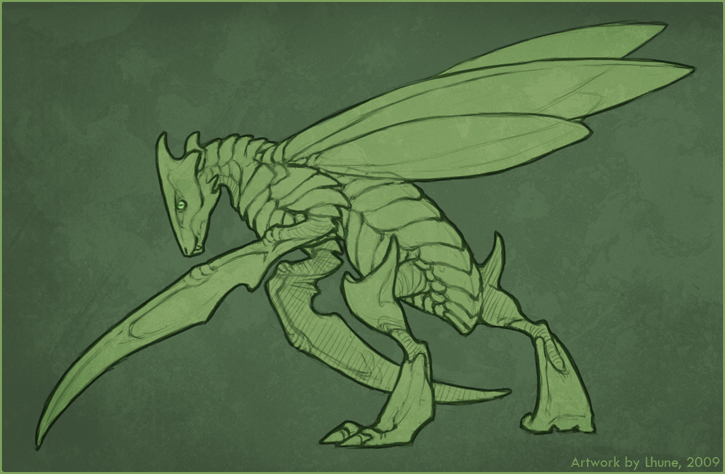 As promised, a Scyther. My other favourite.
I might go for a Swampert next, though if anyone knows of a different pokémon that would look awesome in this style, feel free to share!
Artwork © Me, *Dragoness77
Scyther/Pokémon © Nintendo
Do consider the "monster" factor of the pokémon you want to suggest though. I also refuse to draw any kind of pokémon that looks like a vegetable or a beach ball.