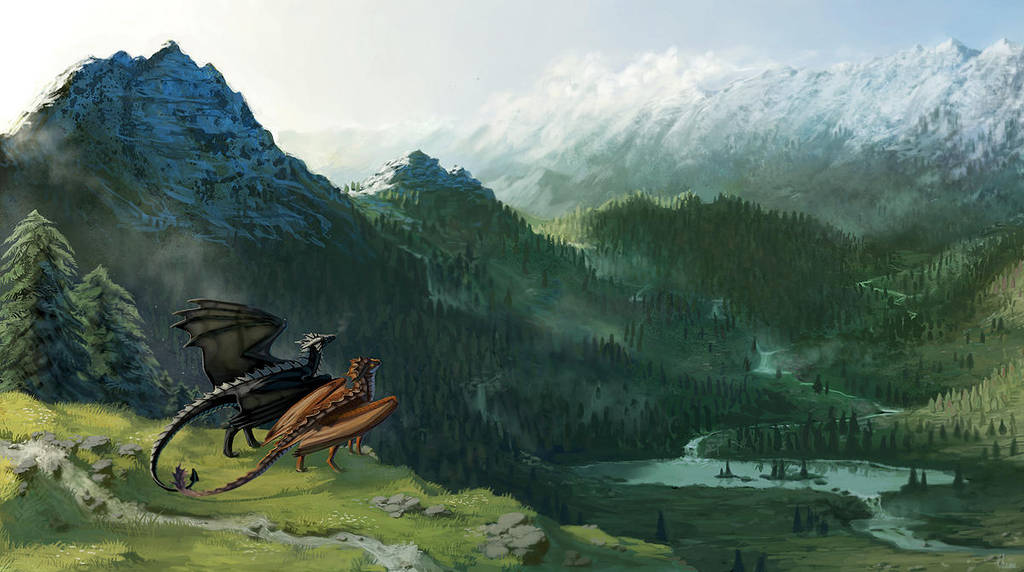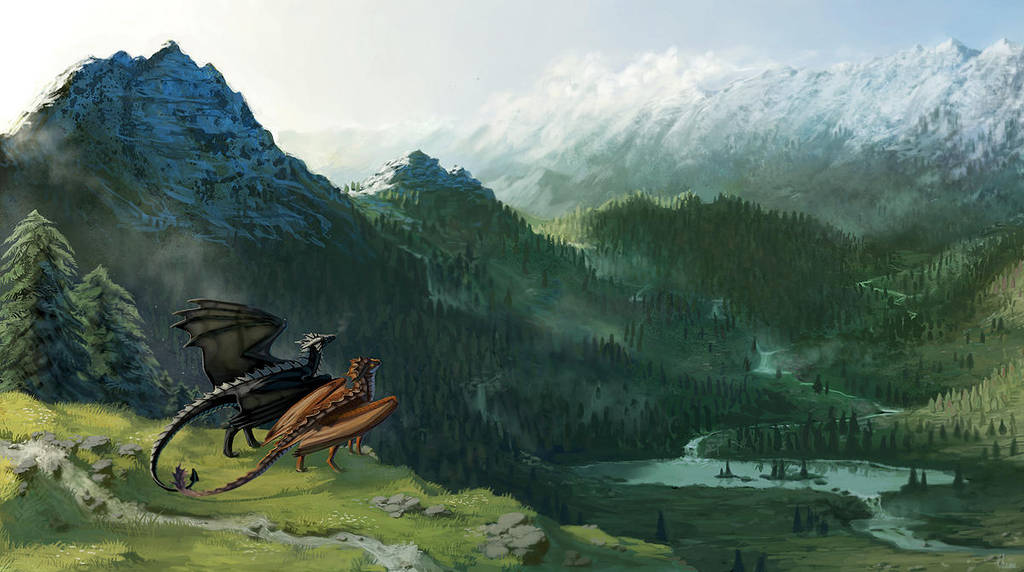 Watch
Full color commission for ~
morgh-us
(the black dragon), as a surprise for his friend Khyaber

.
My thanks go out to ~
Andantonius
and *
Rhineville
for their help with this piece!
Morghus and Khyaber © Themselves
Artwork by Ilse "Lhune" Gort, 2011

This is absolutely beautiful!
Reply

That background is just gorgeous! I wouldn't even know where to begin on something like that! Very well done, keep up the great work.

Reply

Heh, I didn't either at first, it took various attempts to get to something that worked

. Thank you!
Reply

The valley is beautiful. Snowcapped mountains, trees and the reflection details especially.
Reply

Those mountains... Damn, it looks so real! Wish I could go there...
Amazing job, as always.
Reply

Ohmygosh you've improved! I love the bg so much and the sharp edges of the dragons. And those mountains 8D
Reply