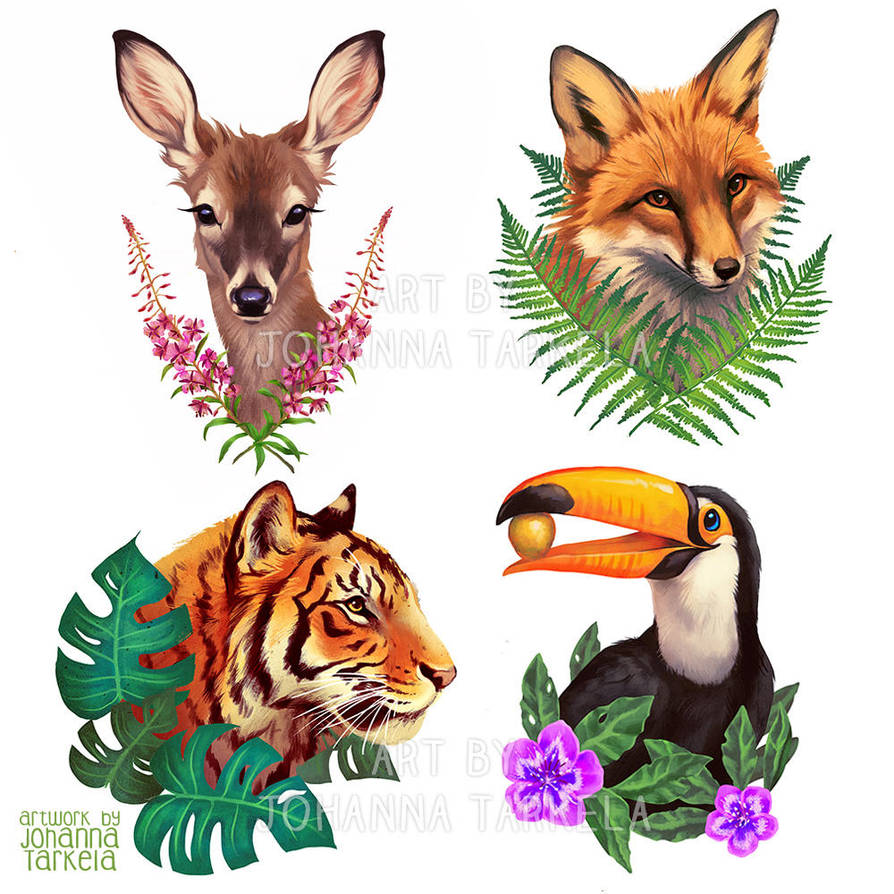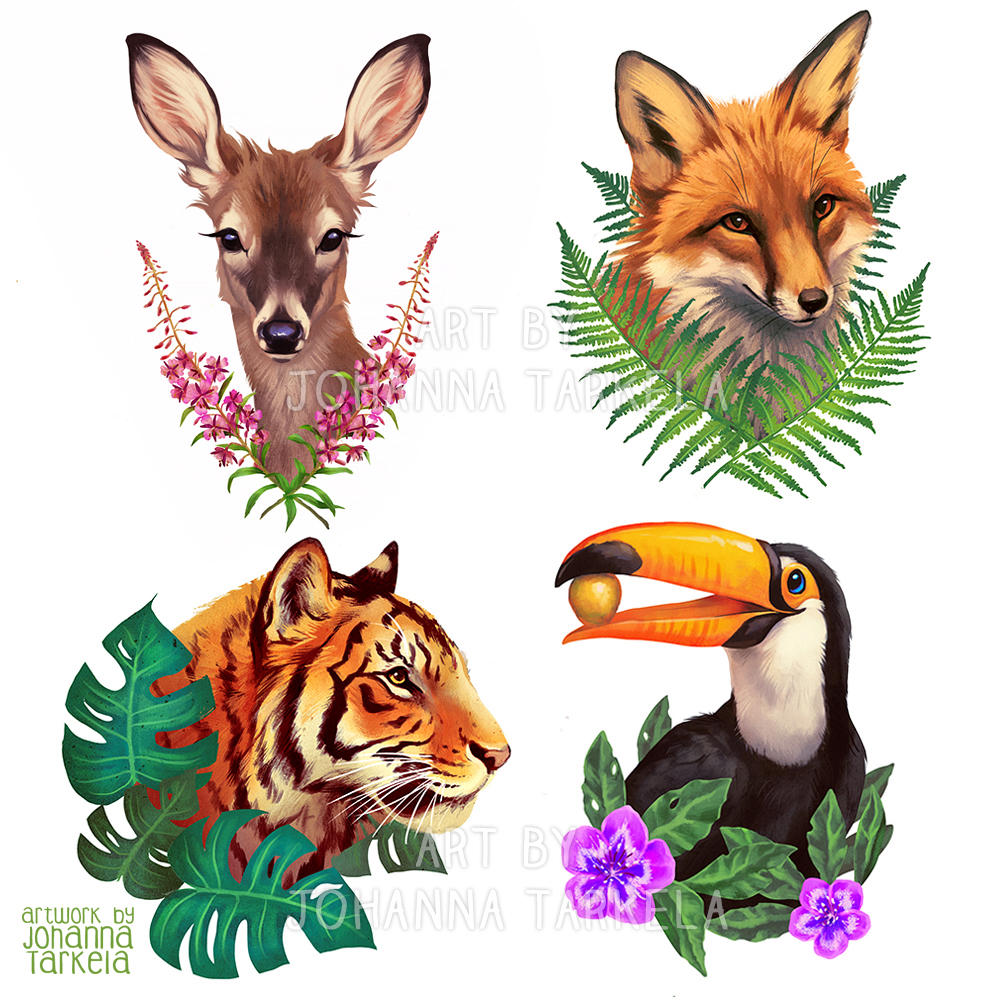 Watch
Facebook
|
Patreon
|
Tumblr
|
YouTube
|
Instagram
|
Society6 Print Shop
|
Etsy
|
Fur Brushes
Made some sticker designs recently and sold these at Tracon! I've ordered some more and will sell them online soon as well

they're all about ~2 inches tall, the deer is a bit smaller. But they all look pretty cute together! Here's a pic:
twitter.com/johisart/status/89…
Does anyone have good online shop recommendations? I think tictail recently changed so it'll cost to keep a shop there and I've also tried Storenvy which was decent, but any Etsy experiences or other similar places? Would love to hear!