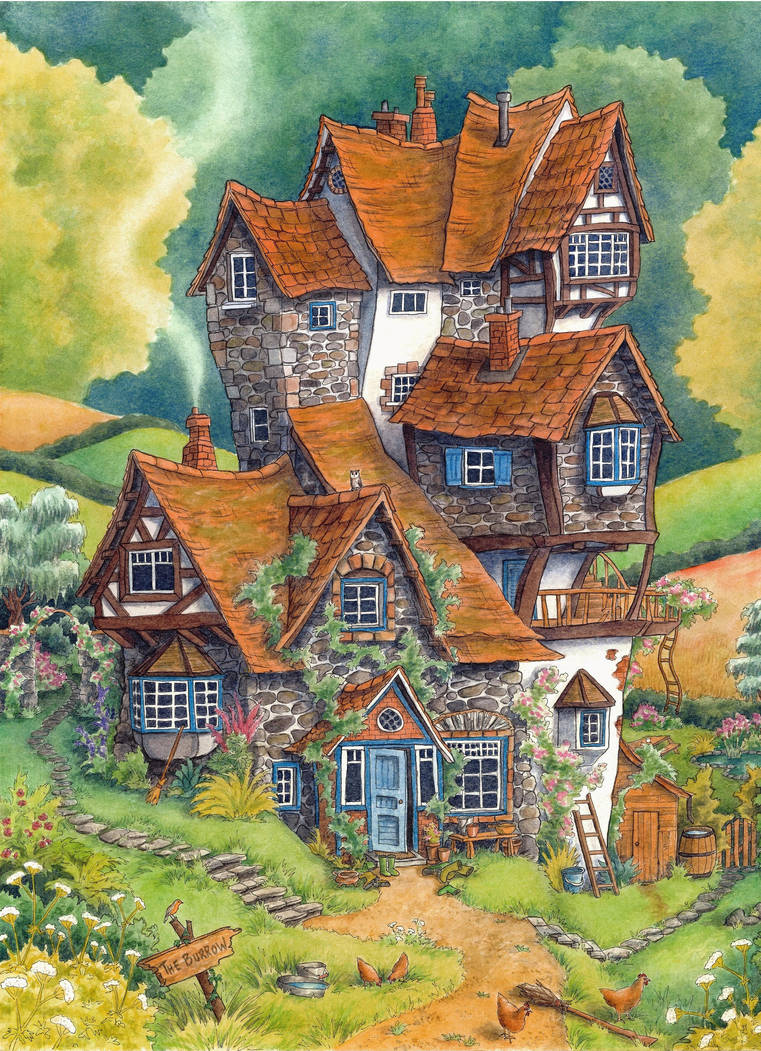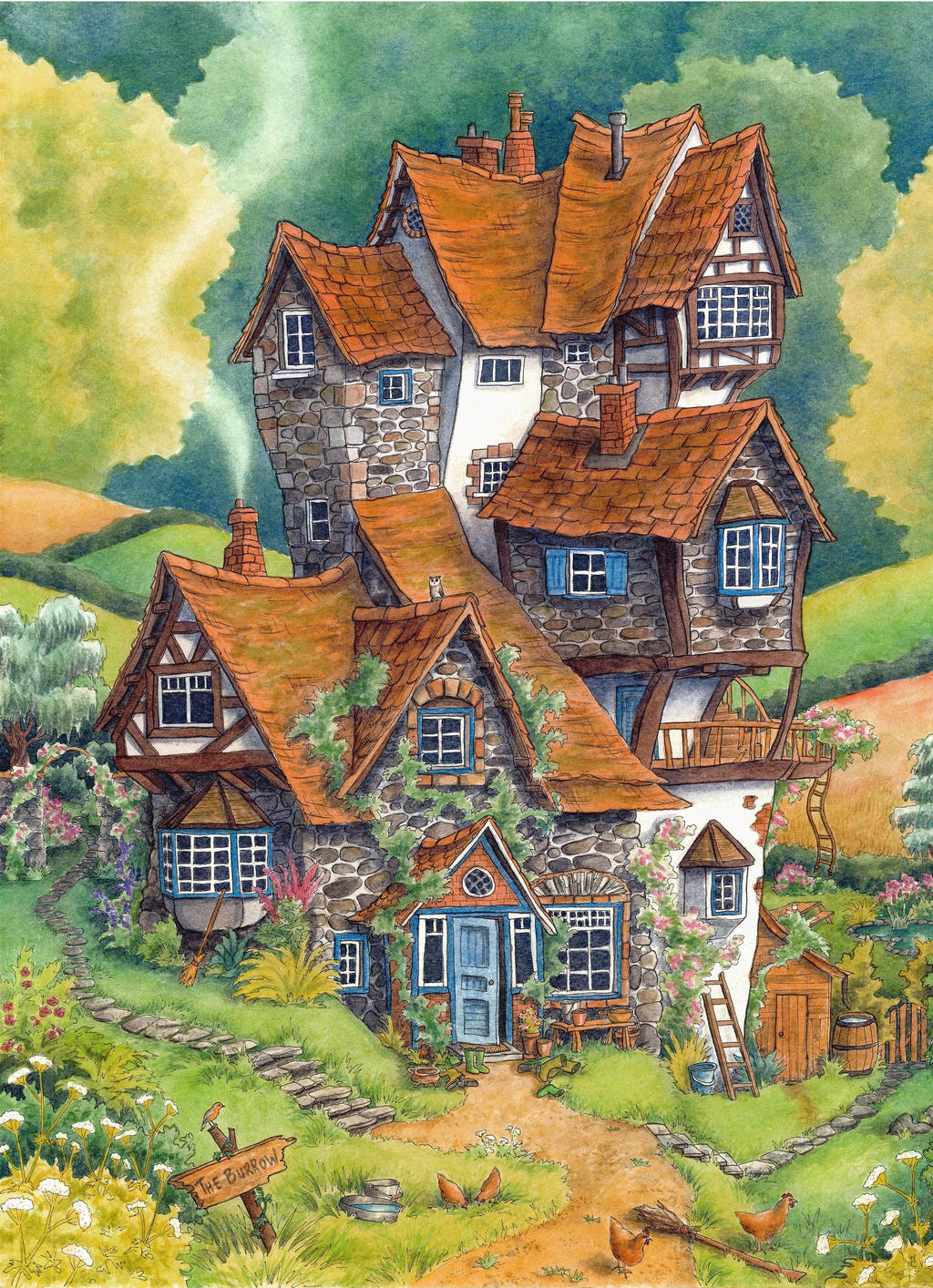 Watch
'It looked as though it had once been large stone pigsty, but extra rooms had been added here and there until it was several storeys high and so crooked it looked as though it was held up by magic…Four or five chimneys were perched on top of the red roof. A lop-sided sign stuck in the ground near the entrance read 'The Burrow'. Round the front door lay a jumble of wellington boots and a very rusty cauldron. Several fat brown chickens were pecking their way around the yard.'
-From 'Harry Potter and the Chamber of Secrets' by J.K. Rowling.-
Painted with Gouache on watercolour paper. Felt-tipped pen for the outlines.
A note to all my fellow HP geeks out there- if you like my fanart, please let me know what you'd like me to illustrate next from the series!
Update March 2015: The Burrow has been restored, with a fresh layer of paint, and re-scanned to a higher quality.