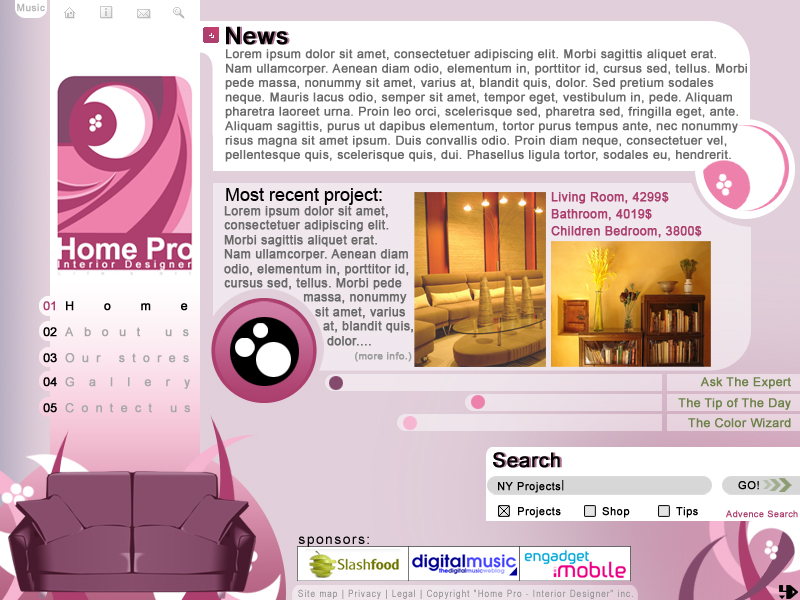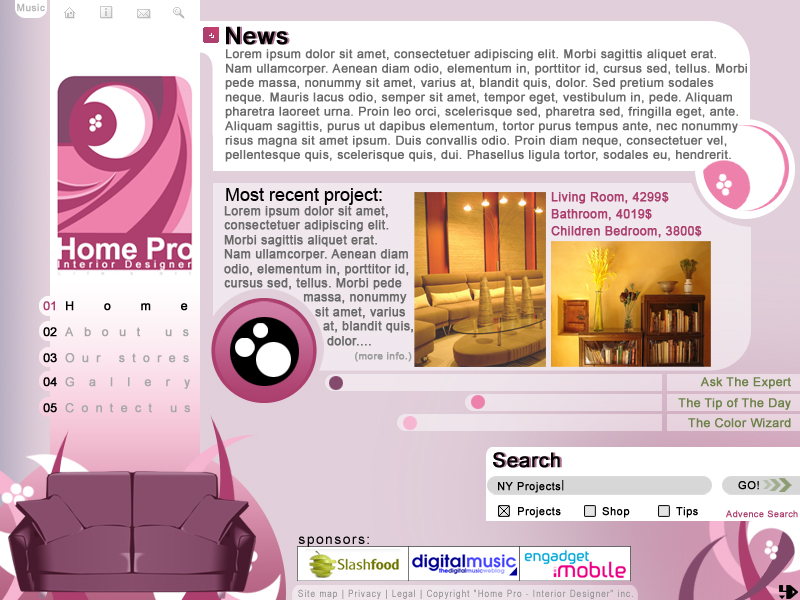 Watch
this is more portfolio than a website.
it's for personal home designers or something like this

you can see the logo in
[Here]
hope you like

comments will be nice too

Reply

Nice design. However I may add to use of some white space where the content is on the sides might help it out more, right now it seems too tight on space

Great work with the colours and style. Nice job.
Reply