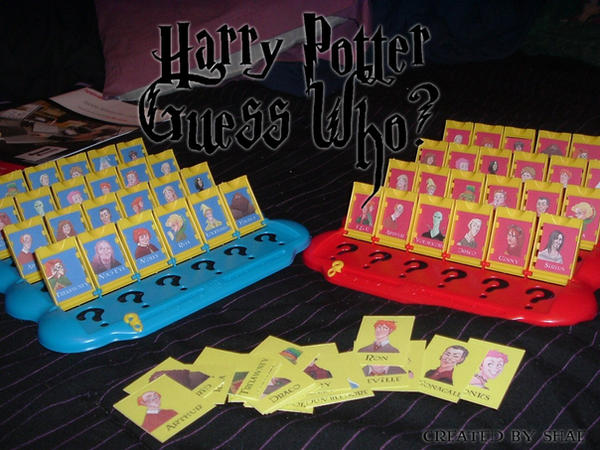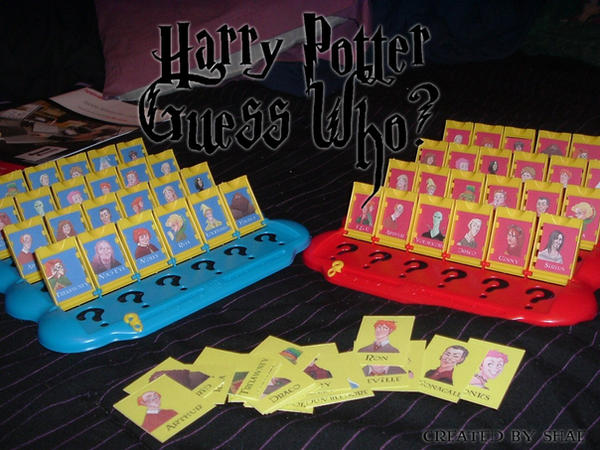 Watch
This was a big project that I got an idea for and was so excited when I started working on it. The artwork used on the cards is by Makani (
[link]
), and the rest is just a regular old Guess Who? board.
Its fun for insane Potter fans because you can ask questions like, "Do you think this person would have a funny smell?" or "Is this person regularly paired with Harry?"
If you want to play this yourself, I uploaded the files. Just download, print, cut, and play!
[link]
(note - you need winrar to unzip the file)