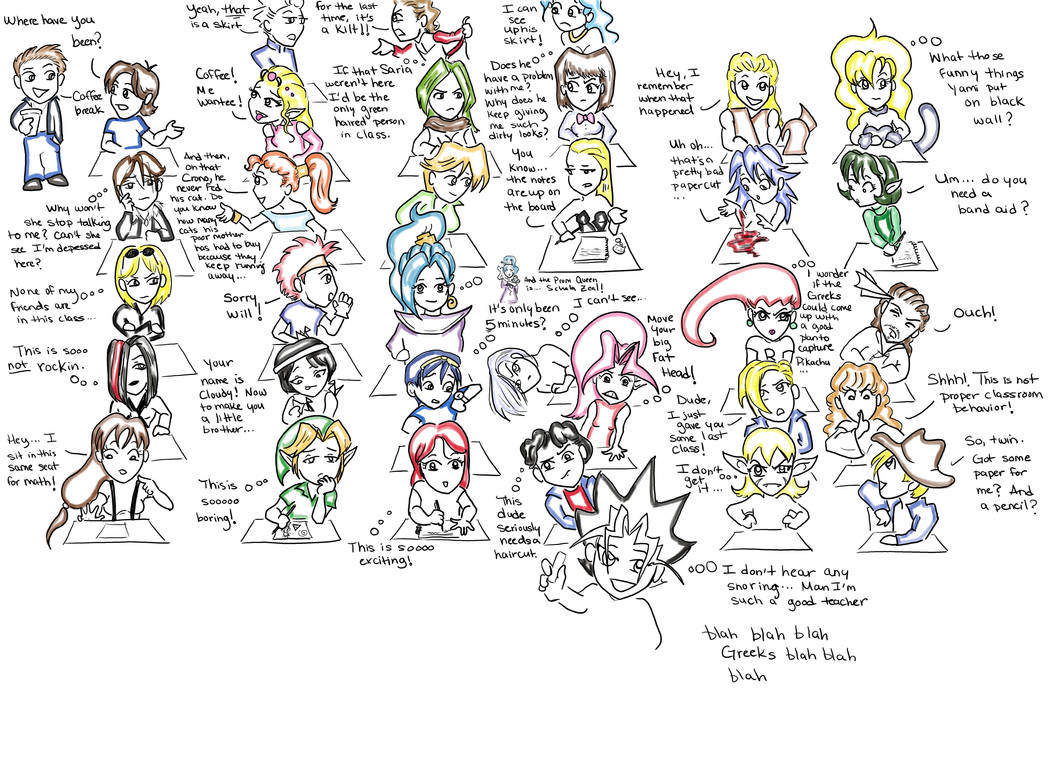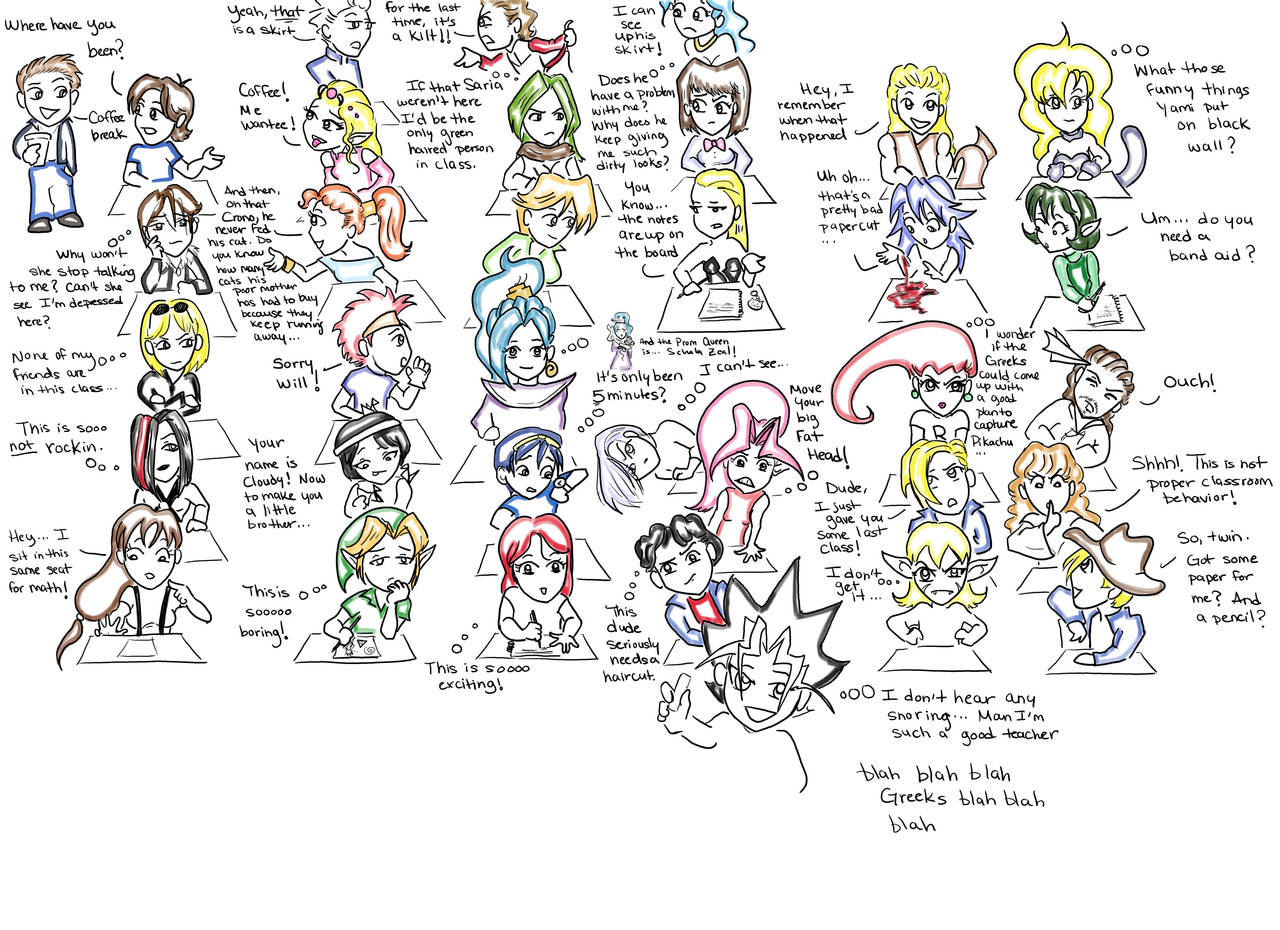 Watch
Again, some more silliness...

I should mention some inside jokes here:
Karsh (Chronocross) for some reason in our wacky world is always cutting himself and bleeding like crazy.
Will Turner (Pirates of the Caribbean) is always on the receiving end of a prank not intended for him
AND there are 2 Norris-es (again Chronocross) one from each dimension (like in the game) and to tell them apart one wears a hat. For some reason hat Norris is noticeably dumber than his hat-less "twin"

Featured: Sam & Dean (Supernatural), Squall (ff8), Elena (ff7), Nikki (Chronocross), Tifa (ff7), Vergil (DMC3), Zelda, Marle (CT), Roy (SSBM), Yuffie (ff7), Link (LOZ), Touchstone (from book "Sabriel"), Glenn (CT-human frog), Joey (yugioh), Schala (CT), Marth (SSBM), Jean (xmen evolutions), Nayru (LOZ-OoA), Tea (yugioh), Trish (DMC), Kadaj (ff7movie), Din (LOZ-OoS), Clark Kent (Smallville), Achilles (movie "Troy"), Karsh (C-cross), Jessie (Pokemon), Norris (C-cross), Naria (Escaflowne), Ayla (CT), Saria (LOZ-OoT), Will Turner (moviePOTC), Hermione (Harry Potter), Norris w hat (C-cross)-- and Yami (yugioh) as teacher

Phew!