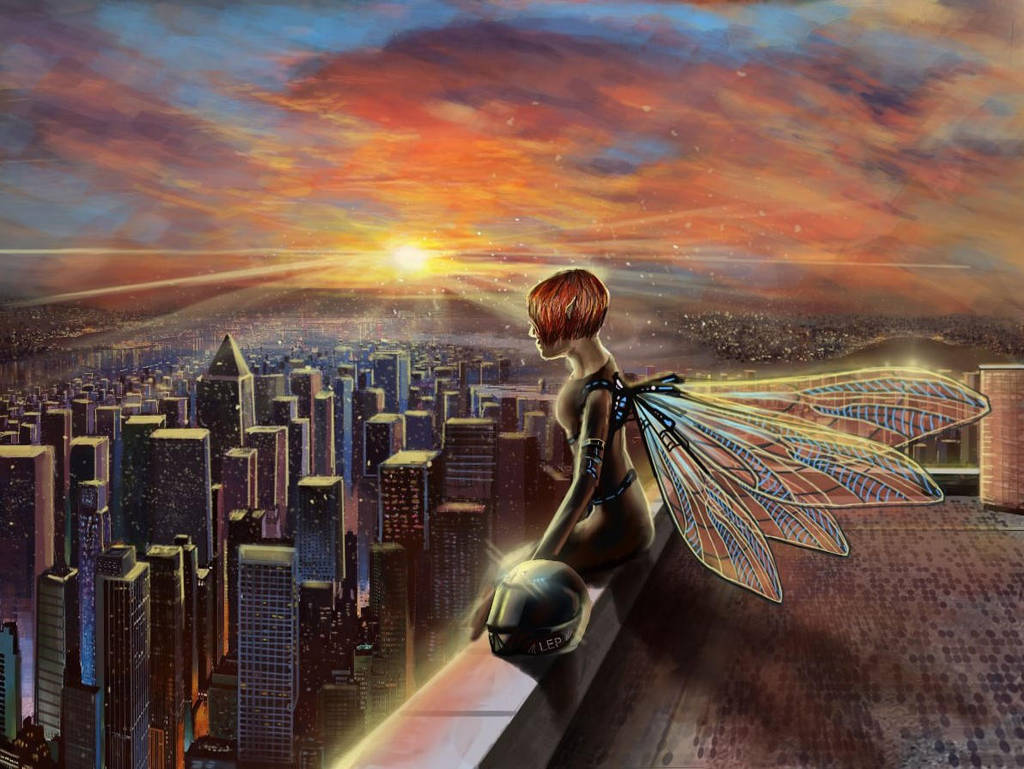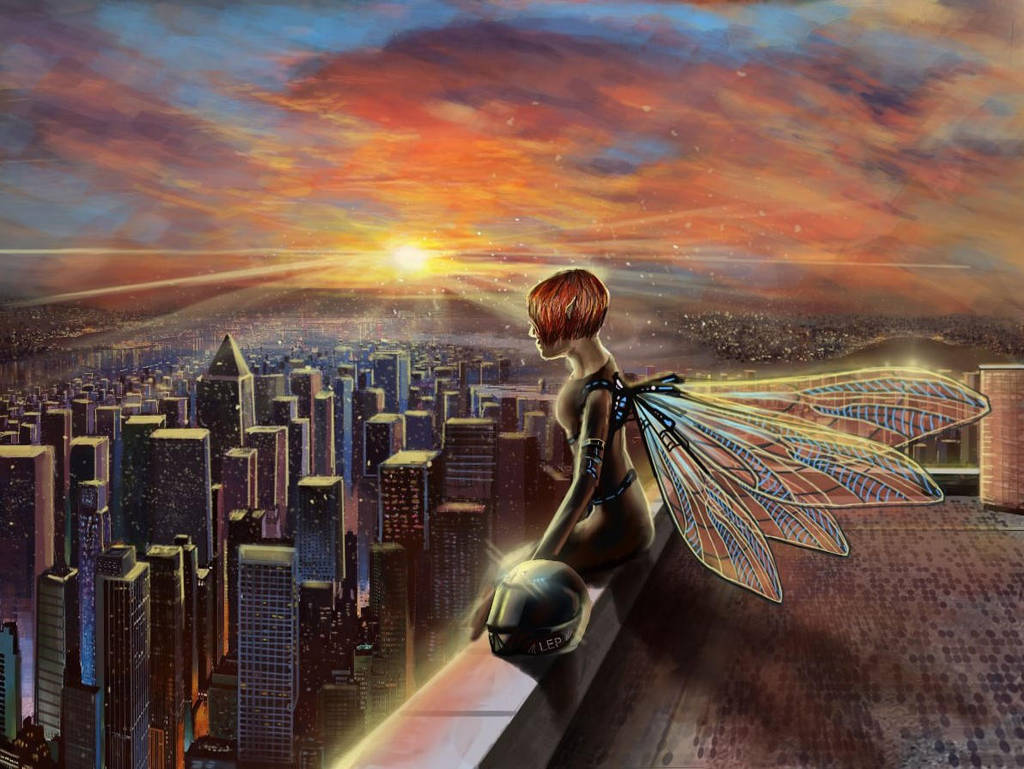 Watch


OMG!This is great!!!

Reply

Awesome work! I think this isn't actually perfect and does include many details that could be improved, but there's such a sense of wonder in this, and the colours are amazing, so the little things dont' matter.
Reply

All your Artemis Fowl drawings are very awesome but I think this is my favourite! The colours are well chosen and the atmosphere is nothing but beautiful!

I so miss Artemis Fowl such great series aren't that easy to find.

Maybe should read the series again though I wasn't very happy with the end of the last book.
Reply

Really good details in the wings! Good work with the buildings, I know they are pretty exhausting...

And beautiful sky

Thanks for the picture I miss a lot Artemis since I finished the last book.
Reply

This is just glorious. I adore how the light plays off of Holly and the city. Well detailed too! Awesome work!
Reply

Oh gosh, this is amazing. The details....I absolutely love labor-intensive work like this. I love the intricate details on the buildings and the incredible scale of the cityscape, and that sky gives the image such atmosphere. I really like your design for Holly's wingpack and her helmet too.


I can only imagine how long this took, but the work definitely paid off, this is great.
Reply

I'm glad, thank you. It was not so difficult as i thought. This idea comes to me about year ago, but i knew that i can't cope with this task. So, this artwork was a surprise even for me. The picture was drawn as if by itself.

Oh, i also wanted to say that i have read your fanfics about Artemis Fowl. They are absolutely matchless. And i dont even know which one I like more. You really write like a Colfer. I'm looking forward for another chapters of the"Noble Heart".
Reply

Wow, have you really? (When I saw that, it totally made my day.) I'm definitely working on it, I think it just needs some more time to work itself out. I'll be looking forward to seeing more of your work too. C:
Reply

Whoa, this drawing is so gorgeous! The city and sky look so beautiful. Why no description below?

Reply

Well, maybe, I just don't know what to say. And i am also afraid to make a lot of mistakes, because i know english not very well. Anyway, thank you for your comment. If you have any questions about my artwork just ask me

Reply

It's not only English speakers that go on DA, do it in your own language! I just mean that such a good artwork deserves a bit of a description. Anyway it was my pleasure!

Reply

Reply

Wow, this is beautiful! : O
Reply