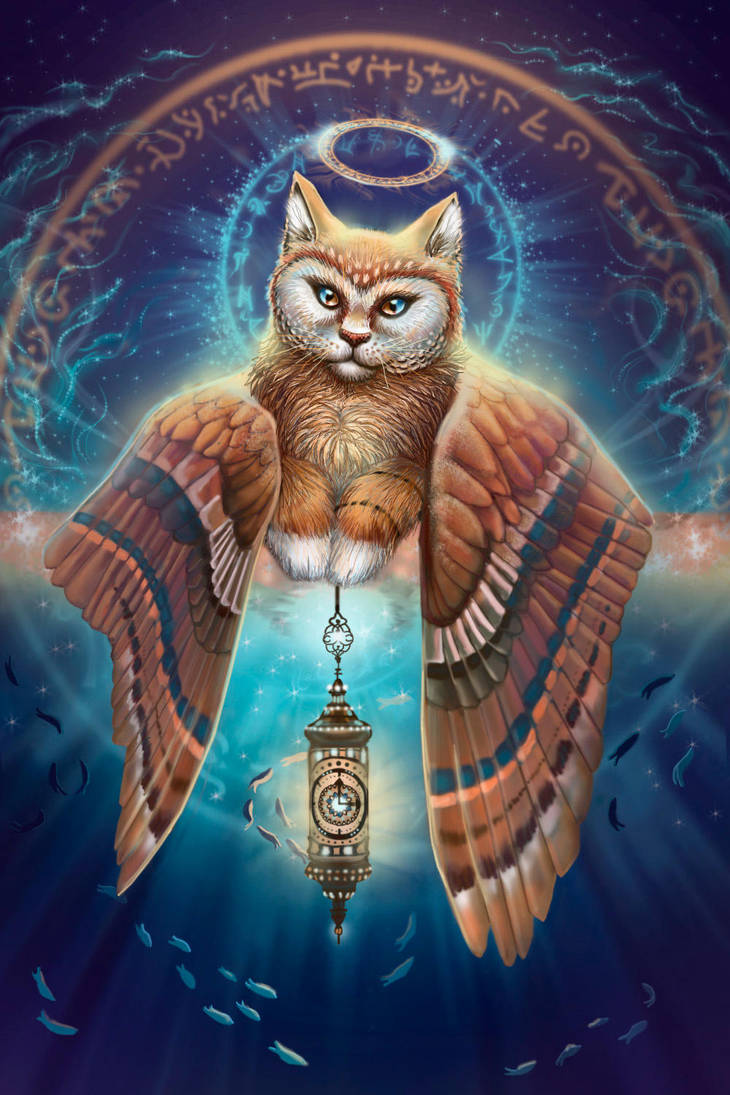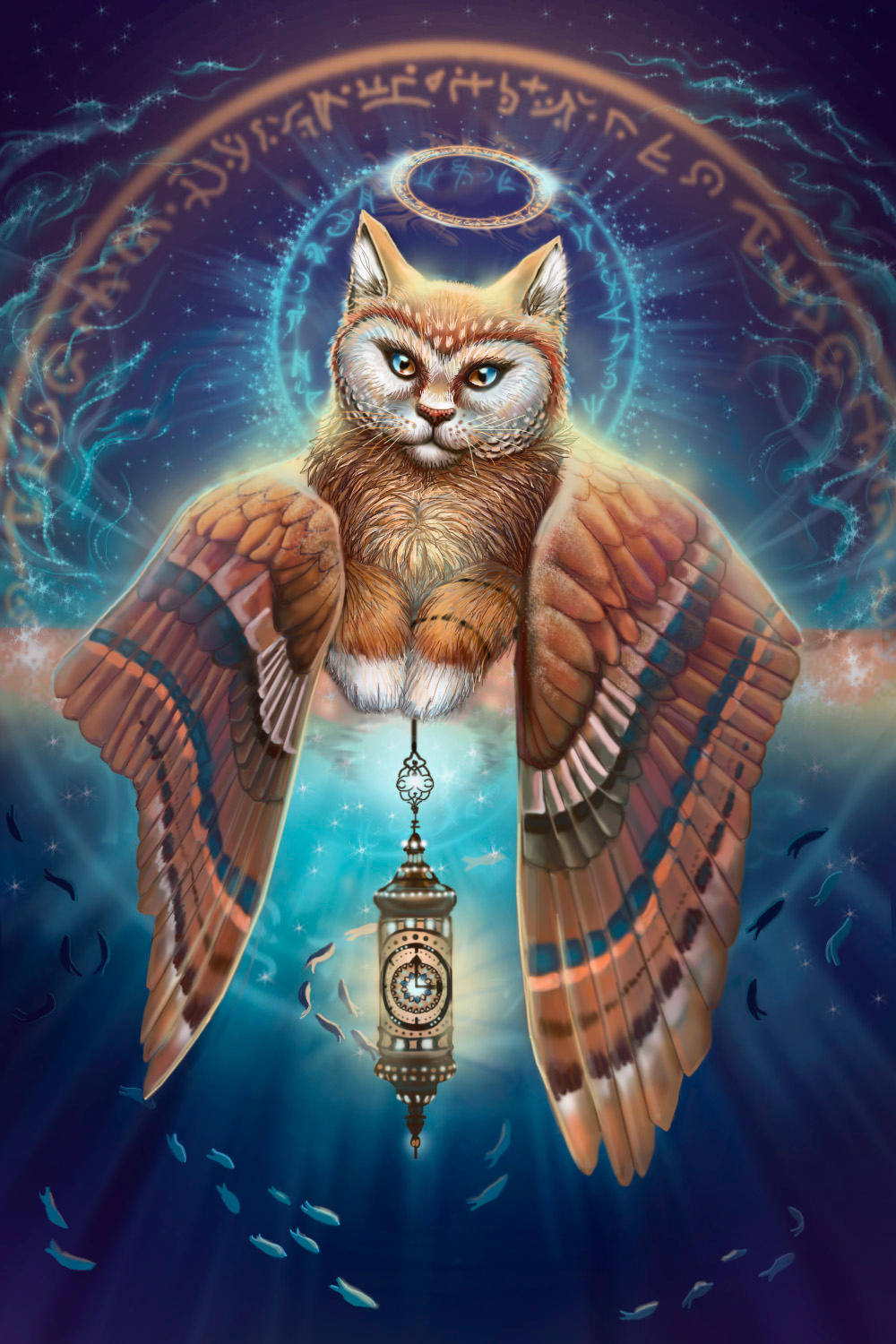 Watch
This griffin-like creature is called The Guardian of Time, which lives in the fourth dimension.
It sits over peculiar pond in which fish swim - these are the souls of different beings. One of the tasks of The Guardian of Time is to get them on time to its world and on time to the Earth and other parts of the universe.
Another creature from this universe:

An adorable guardian! Love the bi-color eyes.
Reply
I trust this creature, it seems very wise and benevolent, and I'll bet it does a good job!

Very lovely work!
Reply

Incredible detail in this piece, its really enticing!

Reply

Совершенно потрясающий!

Reply

Reply